Abstract
It has been proposed that the human visual system can use temporal synchrony to bind image regions into unified objects1,2,3, as proposed in some neural models4. Here we present experimental results from a new dynamic stimulus suggesting that previous evidence for this hypothesis can be explained with the well-established mechanisms of early visual processing, thus obviating the need to posit new synchrony-sensitive grouping mechanisms (see also ref. 5 for a critique of the binding by neural synchrony hypothesis).
Access options
Subscribe to Journal
Get full journal access for 1 year
$79.00
only $6.58 per issue
All prices are NET prices.
VAT will be added later in the checkout.
Tax calculation will be finalised during checkout.
Buy article
Get time limited or full article access on ReadCube.
$32.00
All prices are NET prices.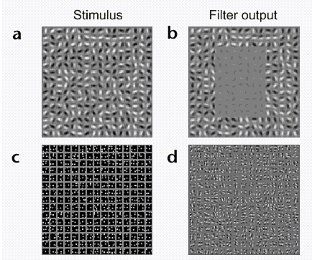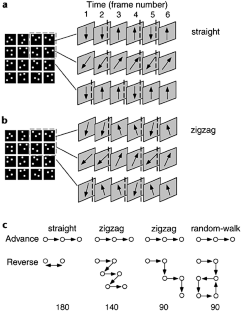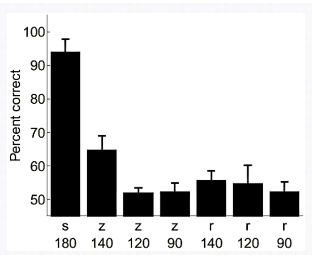 References
Fahle, M. Proc. R. Soc. Lond. B Biol. Sci. 254, 199–203 (1993).

Usher, M. & Donnelly, N. Nature 394, 179–181 (1998).

Lee, S. & Blake, R. Science 8, 1165–1168 (1999).

Singer, W. & Gray, C. Annu. Rev. Neurosci. 18, 555–586 (1995).

Shadlen, M. N. & Movshon, J. A. Neuron 24, 67–77 (1999).

Adelson, E. H. & Farid, H. Science 286, 2231 (1999).

Watson, A. B. Handbook of Perception and Human Performance (Wiley, New York, 1986).

Geisler, W. S. & Albrecht, D. G. Vis. Neurosci. 14, 897–919 (1997).

Kandil, F. I. & Fahle, M. Eur. J. Neurosci. 13, 2004–2008 (2001).

Brainard, D. H. Spat. Vis. 10, 443–446 (1997).
Acknowledgements
H.F. is supported by a National Science Foundation Career Award (IIS-99-83806) and a departmental National Science Foundation Infrastructure grant (EIA-98-02068). E.H.A. is supported by a National Institute of Health grant (EY12690-02).
Supplementary information
QuickTime movies of our dynamic dot stimulus.
The perception of form is visible only in condition (a) which is the only condition that contains a temporal contrast cue. The motion reversals in all three conditions are synchronized.
About this article
Cite this article
Farid, H., Adelson, E. Synchrony does not promote grouping in temporally structured displays. Nat Neurosci 4, 875–876 (2001). https://doi.org/10.1038/nn0901-875
Received:

Accepted:

Published:

Issue Date:

DOI: https://doi.org/10.1038/nn0901-875
This article is cited by
Gert van der Vloed
Árpád Csathó
Peter A. van der Helm

Psychological Research (2007)