Abstract
Adaptive social behavior requires transmission and reception of salient social information. Impairment of this reciprocity is a cardinal symptom of autism. The amygdala is a critical mediator of social behavior and is implicated in social symptoms of autism. Here we found that a specific amygdala circuit, from the lateral nucleus to the medial nucleus (LA–MeA), is required for using social cues to learn about environmental cues that signal imminent threats. Disruption of the LA–MeA circuit impaired valuation of these environmental cues and subsequent ability to use a cue to guide behavior. Rats with impaired social guidance of behavior due to knockout of Nrxn1, an analog of autism-associated gene NRXN, exhibited marked LA–MeA deficits. Chemogenetic activation of this circuit reversed these impaired social behaviors. These findings identify an amygdala circuit required to guide emotional responses to socially significant cues and identify an exploratory target for disorders associated with social impairments.
Relevant articles
Open Access articles citing this article.
Laura A. Agee

,

Emily N. Hilz

…

Marie-H. Monfils

Scientific Reports Open Access 10 February 2023

Philipp Janz

,

Marie Bainier

…

Roger L. Redondo

Translational Psychiatry Open Access 28 October 2022

Natasha J. Anstey

,

Vijayakumar Kapgal

…

Peter C. Kind

Molecular Autism Open Access 18 July 2022
Access options
Access Nature and 54 other Nature Portfolio journals
Get Nature+, our best-value online-access subscription
$29.99 per month
cancel any time
Subscribe to this journal
Receive 12 print issues and online access
$189.00 per year
only $15.75 per issue
Rent or buy this article
Get just this article for as long as you need it
$39.95
Prices may be subject to local taxes which are calculated during checkout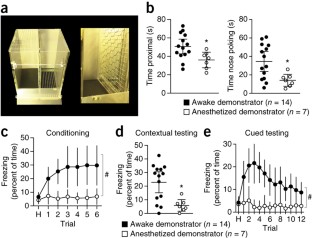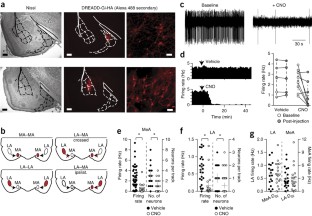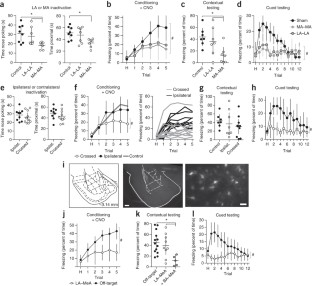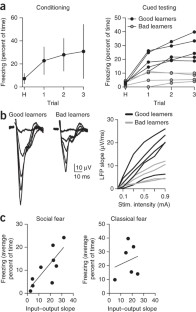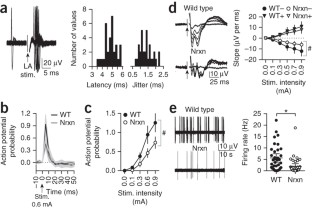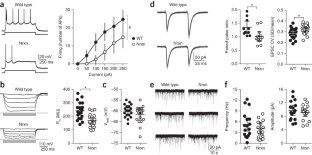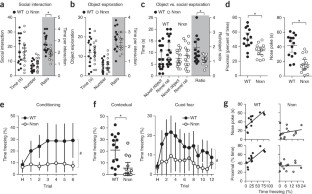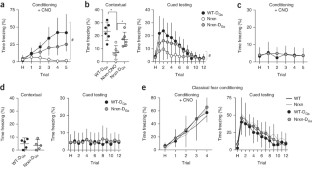 Accession codes
Primary accessions
NCBI Reference Sequence
References
Adolphs, R., Tranel, D., Damasio, H. & Damasio, A. Impaired recognition of emotion in facial expressions following bilateral damage to the human amygdala. Nature 372, 669–672 (1994).

Brothers, L., Ring, B. & Kling, A. Response of neurons in the macaque amygdala to complex social stimuli. Behav. Brain Res. 41, 199–213 (1990).

Dicks, D., Myers, R.E. & Kling, A. Uncus and amiygdala lesions: effects on social behavior in the free-ranging rhesus monkey. Science 165, 69–71 (1969).

Ferguson, J.N., Aldag, J.M., Insel, T.R. & Young, L.J. Oxytocin in the medial amygdala is essential for social recognition in the mouse. J. Neurosci. 21, 8278–8285 (2001).

Morris, J.S. et al. A differential neural response in the human amygdala to fearful and happy facial expressions. Nature 383, 812–815 (1996).

Meyer-Lindenberg, A. et al. Neural correlates of genetically abnormal social cognition in Williams syndrome. Nat. Neurosci. 8, 991–993 (2005).

Stanfield, A.C. et al. Towards a neuroanatomy of autism: a systematic review and meta-analysis of structural magnetic resonance imaging studies. Eur. Psychiatry 23, 289–299 (2008).

Amorapanth, P., LeDoux, J.E. & Nader, K. Different lateral amygdala outputs mediate reactions and actions elicited by a fear-arousing stimulus. Nat. Neurosci. 3, 74–79 (2000).

Goosens, K.A. & Maren, S. Contextual and auditory fear conditioning are mediated by the lateral, basal, and central amygdaloid nuclei in rats. Learn. Mem. 8, 148–155 (2001).

Namburi, P. et al. A circuit mechanism for differentiating positive and negative associations. Nature 520, 675–678 (2015).

Pitkänen, A. et al. Intrinsic connections of the rat amygdaloid complex: projections originating in the lateral nucleus. J. Comp. Neurol. 356, 288–310 (1995).

Hong, W., Kim, D.W. & Anderson, D.J. Antagonistic control of social versus repetitive self-grooming behaviors by separable amygdala neuronal subsets. Cell 158, 1348–1361 (2014).

Maras, P.M. & Petrulis, A. Chemosensory and steroid-responsive regions of the medial amygdala regulate distinct aspects of opposite-sex odor preference in male Syrian hamsters. Eur. J. Neurosci. 24, 3541–3552 (2006).

Meredith, M. & Westberry, J.M. Distinctive responses in the medial amygdala to same-species and different-species pheromones. J. Neurosci. 24, 5719–5725 (2004).

Unger, E.K. et al. Medial amygdalar aromatase neurons regulate aggression in both sexes. Cell Rep. 10, 453–462 (2015).

Knapska, E. et al. Between-subject transfer of emotional information evokes specific pattern of amygdala activation. Proc. Natl. Acad. Sci. USA 103, 3858–3862 (2006).

Cook, M. & Mineka, S. Selective associations in the observational conditioning of fear in rhesus monkeys. J. Exp. Psychol. Anim. Behav. Process. 16, 372–389 1990).

Yusufishaq, S. & Rosenkranz, J.A. Post-weaning social isolation impairs observational fear conditioning. Behav. Brain Res. 242, 142–149 (2013).

Armbruster, B.N., Li, X., Pausch, M.H., Herlitze, S. & Roth, B.L. Evolving the lock to fit the key to create a family of G protein-coupled receptors potently activated by an inert ligand. Proc. Natl. Acad. Sci. USA 104, 5163–5168 (2007).

Zhu, H. et al. Chemogenetic inactivation of ventral hippocampal glutamatergic neurons disrupts consolidation of contextual fear memory. Neuropsychopharmacology 39, 1880–1892 (2014).

Nader, K., Majidishad, P., Amorapanth, P. & LeDoux, J.E. Damage to the lateral and central, but not other, amygdaloid nuclei prevents the acquisition of auditory fear conditioning. Learn. Mem. 8, 156–163 (2001).

Ecker, C. et al. Brain anatomy and its relationship to behavior in adults with autism spectrum disorder: a multicenter magnetic resonance imaging study. Arch. Gen. Psychiatry 69, 195–209 (2012).

Richey, J.A. et al. Common and distinct neural features of social and non-social reward processing in autism and social anxiety disorder. Soc. Cogn. Affect. Neurosci. 9, 367–377 (2014).

Jamain, S. et al. Mutations of the X-linked genes encoding neuroligins NLGN3 and NLGN4 are associated with autism. Nat. Genet. 34, 27–29 (2003).

Kim, H.G. et al. Disruption of neurexin 1 associated with autism spectrum disorder. Am. J. Hum. Genet. 82, 199–207 (2008).

Missler, M. et al. Alpha-neurexins couple Ca2+ channels to synaptic vesicle exocytosis. Nature 423, 939–948 (2003).

Esclassan, F., Francois, J., Phillips, K.G., Loomis, S. & Gilmour, G. Phenotypic characterization of nonsocial behavioral impairment in neurexin 1α knockout rats. Behav. Neurosci. 129, 74–85 (2015).

Maximov, A. & Südhof, T.C. Autonomous function of synaptotagmin 1 in triggering synchronous release independent of asynchronous release. Neuron 48, 547–554 (2005).

Schoch, S. et al. SNARE function analyzed in synaptobrevin/VAMP knockout mice. Science 294, 1117–1122 (2001).

Etherton, M.R., Blaiss, C.A., Powell, C.M. & Südhof, T.C. Mouse neurexin-1alpha deletion causes correlated electrophysiological and behavioral changes consistent with cognitive impairments. Proc. Natl. Acad. Sci. USA 106, 17998–18003 (2009).

Grayton, H.M., Missler, M., Collier, D.A. & Fernandes, C. Altered social behaviours in neurexin 1α knockout mice resemble core symptoms in neurodevelopmental disorders. PLoS One 8, e67114 (2013).

Debiec, J. & Sullivan, R.M. Intergenerational transmission of emotional trauma through amygdala-dependent mother-to-infant transfer of specific fear. Proc. Natl. Acad. Sci. USA 111, 12222–12227 (2014).

Kim, E.J., Kim, E.S., Covey, E. & Kim, J.J. Social transmission of fear in rats: the role of 22-kHz ultrasonic distress vocalization. PLoS One 5, e15077 (2010).

Takahashi, Y. et al. Olfactory signals mediate social buffering of conditioned fear responses in male rats. Behav. Brain Res. 240, 46–51 (2013).

Guettier, J.M. et al. A chemical-genetic approach to study G protein regulation of beta cell function in vivo. Proc. Natl. Acad. Sci. USA 106, 19197–19202 (2009).

Adams, T. & Rosenkranz, J.A. Social isolation during postweaning development causes hypoactivity of neurons in the medial nucleus of the male rat amygdala. Neuropsychopharmacology 41, 1929–1940 (2016).

Adachi, M., Autry, A.E., Covington, H.E. III & Monteggia, L.M. MeCP2-mediated transcription repression in the basolateral amygdala may underlie heightened anxiety in a mouse model of Rett syndrome. J. Neurosci. 29, 4218–4227 (2009).

Babaev, O. et al. Neuroligin 2 deletion alters inhibitory synapse function and anxiety-associated neuronal activation in the amygdala. Neuropharmacology 100, 56–65 (2016).

Jung, S.Y. et al. Input-specific synaptic plasticity in the amygdala is regulated by neuroligin-1 via postsynaptic NMDA receptors. Proc. Natl. Acad. Sci. USA 107, 4710–4715 (2010).

Kim, J. et al. Neuroligin-1 is required for normal expression of LTP and associative fear memory in the amygdala of adult animals. Proc. Natl. Acad. Sci. USA 105, 9087–9092 (2008).

Lee, E.J. et al. Trans-synaptic zinc mobilization improves social interaction in two mouse models of autism through NMDAR activation. Nat. Commun. 6, 7168 (2015).

Suvrathan, A., Hoeffer, C.A., Wong, H., Klann, E. & Chattarji, S. Characterization and reversal of synaptic defects in the amygdala in a mouse model of fragile X syndrome. Proc. Natl. Acad. Sci. USA 107, 11591–11596 (2010).

McDonald, A.J., Muller, J.F. & Mascagni, F. GABAergic innervation of alpha type II calcium/calmodulin-dependent protein kinase immunoreactive pyramidal neurons in the rat basolateral amygdala. J. Comp. Neurol. 446, 199–218 (2002).

Rei, D. et al. Basolateral amygdala bidirectionally modulates stress-induced hippocampal learning and memory deficits through a p25/Cdk5-dependent pathway. Proc. Natl. Acad. Sci. USA 112, 7291–7296 (2015).

Li, C. & Rainnie, D.G. Bidirectional regulation of synaptic plasticity in the basolateral amygdala induced by the D1-like family of dopamine receptors and group II metabotropic glutamate receptors. J. Physiol. (Lond.) 592, 4329–4351 (2014).

Chang, B.H., Mukherji, S. & Soderling, T.R. Calcium/calmodulin-dependent protein kinase II inhibitor protein: localization of isoforms in rat brain. Neuroscience 102, 767–777 (2001).

Erondu, N.E. & Kennedy, M.B. Regional distribution of type II Ca2+/calmodulin-dependent protein kinase in rat brain. J. Neurosci. 5, 3270–3277 (1985).

Choi, G.B. et al. Lhx6 delineates a pathway mediating innate reproductive behaviors from the amygdala to the hypothalamus. Neuron 46, 647–660 (2005).

Paxinos, C.W.G. The Rat Brain in Stereotaxic Coordinates, 6th edn. (Elsevier Science, 2009).

Keshavarzi, S., Sullivan, R.K., Ianno, D.J. & Sah, P. Functional properties and projections of neurons in the medial amygdala. J. Neurosci. 34, 8699–8715 (2014).

National Research Council. Guide for the Care and Use of Laboratory Animals (National Academies Press, 2011).
Acknowledgements
The authors thank B. Roth (UNC School of Medicine) for making DREADD constructs available and for advice on immunohistological confirmation of expression. The authors would also like to thank B. Avonts for technical assistance mapping viral injection. Grant support was provided by Simons Foundation (SFARI Award 283746 to J.A.R.) and National Institutes of Health (R01MH084970 to J.A.R.).
Ethics declarations
Competing interests
The authors declare no competing financial interests.
Integrated supplementary information
Supplementary information
Supplementary Figures 1–11 (PDF 2709 kb)
About this article
Cite this article
Twining, R., Vantrease, J., Love, S. et al. An intra-amygdala circuit specifically regulates social fear learning. Nat Neurosci 20, 459–469 (2017). https://doi.org/10.1038/nn.4481
Received:

Accepted:

Published:

Issue Date:

DOI: https://doi.org/10.1038/nn.4481