Access options
Subscribe to Journal
Get full journal access for 1 year
$209.00
only $17.42 per issue
All prices are NET prices.
VAT will be added later in the checkout.
Rent or Buy article
Get time limited or full article access on ReadCube.
from$8.99
All prices are NET prices.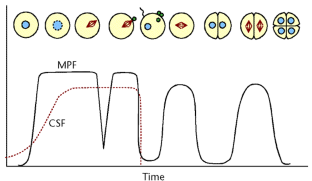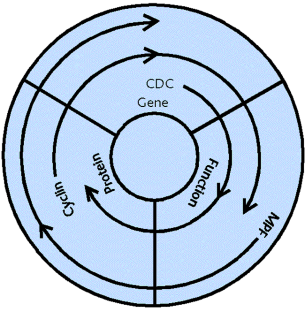 References
1

Gurdon, J.B. and Woodland, H.R. The cytoplasmic control of nuclear activities in animal development. Biol. Rev. 43, 233–267 (1968).

2

Hartwell, H. L., Culotti, J. & Reid, B. Genetic control of the cell-division cycle in yeast. I Detection of mutants. Proc. Natl. Acad. Sci. USA 66 , 352–359 (1970).

3

Masui, Y. & Markert, C.L. Cytoplasmic control of nuclear behavior during meiotic maturation of frog oocytes. J. Exp. Zool. 177, 129–145 ( 1971).

4

Wasserman, W.J. & Masui, Y. A cytoplasmic factor promoting oocyte maturation: its extraction and preliminary characterization . Science 199, 1266–1268 (1976).

5

Kishimoto, T. & Kanatani, H. Cytoplasmic factor responsible for germinal vesicle breakdown and meiotic maturation in starfish oocytes . Nature 221, 273–274 (1976).

6

Wasserman, W.J. & Smith, L.D. The cyclic behavior of a cytoplasmic factor controlling nuclear membrane breakdown. J. Cell Biol. 78, R12–R22 (1978).

7

Sunkara, P.S., Wright, D. & Rao, P.N. Mitotic factors from mammalian cells induce germinal vesicle breakdown and chromosome condensation in amphibian oocytes. Proc. Natl. Acad. Sci. USA 76, 2799–2802 (1979).

8

Weintraub, H. et al. Mise en évidence d'une activité "MPF" chez les Sccharomyces cerevisae. C. R. Acad. Sci. Paris Ser. III 295, 787–790 (1982).

9

Evans, R., Rosenthal, E.T., Youngblom, J., Distel, D. & Hunt, T. Cyclin: a protein specified by maternal mRNA in sea urchin eggs that is destroyed at each cleavage division. Cell 33, 389–396 ( 1983).

10

Simanis, V. & Nurse, P. The cell cycle control gene cdc2+ of fission yeast encodes a protein kinase potentially regulated by phosphorylation. Cell 45, 261 –268 (1986).

11

Swenson, K.I., Farrell, K.M. & Ruderman, J.V. The clam embryo protein cyclin A induces entry into M-phase and the resumption of meiosis in Xenopus oocytes. Cell 47, 861–870 ( 1986).

12

Lohka, M.J., Hayes, M.K. & Maller, J.L. Purification of maturation-promoting factor, an intracellular regulator of early mitotic events. Proc. Natl. Acad. Sci. USA 85, 3009–3013 (1988).

13

Labbé, J.C. et al. MPF from starfish oocytes at first meiotic metaphase is a heterodimer containing one molecule of cdc2 and one molecule of cyclin B. EMBO J. 8, 3053–3058 ( 1989).

14

Tyson, J.J., Novak, B., Odell, G. M., Chen, K. & Thron, C.D. Chemical kinetic theory as a tool for understanding the regulation of M-phase promoting factor in the cell cycle. Trends Biochem. Sci. 21, 89–96 (1996).

15

Wood, W. B. & Edgar, R. S. Building a Bacterial Virus. Sci. Am. 217, 61–66 ( 1967).

16

Hartwell, L. H., Culotti, J., Pringle, J.R. & Reid, B.J. Genetic control of the cell division cycle in yeast. Science 183, 46-51 (1974).

17

Nurse, P., Thuriaux, P. & Nasmyth, K. Genetic control of the cell division cycle in the fission yeast Schizosaccharomyces pombe. Mol. Gen. Genet. 146 , 167–178 (1976).

18

Hara, K., Tydeman, P. & Kirschner, M. 1980. A cytoplasmic clock with the same period as the division cycle in Xenopus eggs. Proc. Natl. Acad. Sci. USA 77, 462–466 (1980).

19

Nurse, P. Universal control mechanism regulating onset of M-phase. Nature 344, 503–508 ( 1990).

20

Murray, A. & Hunt, T. in The Cell Cycle (W. H. Freeman and Company, New York, 1993).

21

Hartwell, L. H. & Weinert, T.A. Checkpoints: Controls that ensure the order of cell cycle events. Science 246, 629–634 (1989).
About this article
Cite this article
Nurse, P., Masui, Y. & Hartwell, L. Understanding the cell cycle. Nat Med 4, 1103–1106 (1998). https://doi.org/10.1038/2594