Networking for introverts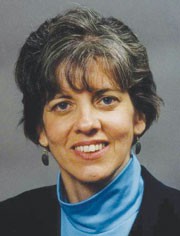 For most scientists, spending solitary hours pursuing research is a common and comfortable endeavour. So, what to do about the suggestion that networking is a 'must do' activity for a successful career progression? Surely there must be a way around it?
The way around it is through it. Like their business counterparts, professionals in the research community need to shape their work lives, create their own opportunities and build relationships to accomplish their goals. In this process, introverts are sometimes undervalued and overlooked. With an estimated 75% of job offers and the majority of career advancement resulting from some form of networking, it's a role too central to success to disregard.
The key to networking is to find an approach you can follow in your own way and in your own time. Adapting the process to suit your style, while adopting practices that alleviate the associated stress, will allow you to get the most out of networking. Introversion can actually be a benefit, when applied judiciously. Your conciseness and clarity will be highly prized, particularly by people who have been subjected to an extrovert's seeming disregard for time and boundaries.
In large group networking events, a practised introduction will pave the way for smooth encounters. Remember to make eye contact and prepare written scripts beforehand to ease your way through conversations. Your audience will appreciate the active listening skills that tend to come naturally to introverts. Following your strengths and trusting the process will allow you to be more in control, to make new discoveries and to boost your confidence.
Celebrate small successes whenever you push yourself out of your comfort zone. The magic of networking is that although you can't predict exactly how or when your efforts will bear fruit, there will be moments of insight and times of connection. Sometimes the people who have no obvious connection to your career end up being especially helpful and taking a sincere interest in your progress.
Related links
Related links
Web links
About this article
Cite this article
Koen, D. Nuts & Bolts. Nature 434, 120 (2005). https://doi.org/10.1038/nj7029-120b
Comments
By submitting a comment you agree to abide by our Terms and Community Guidelines. If you find something abusive or that does not comply with our terms or guidelines please flag it as inappropriate.