Paul Billings, vice-president, Laboratory Corporation of America Holdings, North Carolina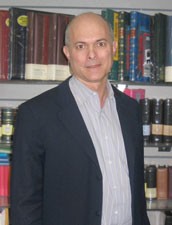 Paul Billings earned an MD learning to treat humans and a PhD studying murine immunology. But it was insurance that really changed his career.
Billings became well known for his early work on the discriminatory uses of genetic information. But in 1997, when he found himself at the helm of the VA Heart of Texas Health Care Network, he was forced to deal with "how we valued things, how we allocated funds, who we covered and for what" (see CV).
Healthcare providers were "bombarded" by new research information and technologies. What was adopted and how delivery systems changed in response was complex, but these were crucial factors governing what applications could go forward.
Meanwhile, the number of molecular genetic tests was increasing rapidly, helping patients to make their own healthcare decisions. Fortunately, mentors and academic research training prepared Billings for this new world.
His basic science work combined with his role as a clinical provider and administrator helped him to realize that genetic screens might play an increasing role in deciding who gets what kind of treatment. "How predictive genetic technology was going to be assimilated into healthcare was the key flash point for me," he says. "It's the positive side of the use of genetic information in healthcare."
So in 1999, he co-founded GeneSage, a genetic-services company based in San Francisco. He sees his latest appointment as vice-president and national director for genetics and genomics at the Laboratory Corporation of America in Research Triangle Park, North Carolina, as the next step, because the company is a leader in evaluating, developing and distributing genomic screening and diagnostic tests nationally.
Billings says now that his success has come about partly because he kept his interests varied – for instance, lecturing in anthropology and contributing, in the early days, to studies of the social, legal and policy implications of the Human Genome Project. That approach is contrary to what many academics now tell their students, he says. "Scientists should not feel like they are hurting themselves by having broad experiences," he explains.
About this article
Cite this article
Movers. Nature 427, 762 (2004). https://doi.org/10.1038/nj6976-762c
Comments
By submitting a comment you agree to abide by our Terms and Community Guidelines. If you find something abusive or that does not comply with our terms or guidelines please flag it as inappropriate.