Data management has been neglected but should be made an integral activity in all research laboratories. Chaussabel and colleagues discuss how to implement this at the bench.
Access options
Subscribe to Journal
Get full journal access for 1 year
$59.00
only $4.92 per issue
All prices are NET prices.
VAT will be added later in the checkout.
Tax calculation will be finalised during checkout.
Rent or Buy article
Get time limited or full article access on ReadCube.
from$8.99
All prices are NET prices.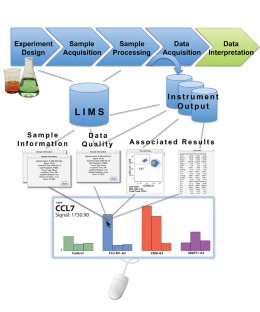 References
1

Hulbert, E.M. et al. Nucleic Acids Res. 35, D742–D746 (2007).

2

Peters, B. et al. PLoS Biol. 3, e91 (2005).

3

Nelson, B. Nature 461, 160–163 (2009).

4

Piwowar, H.A., Becich, M.J., Bilofsky, H. & Crowley, R.S. PLoS Med. 5, e183 (2008).
Acknowledgements
We thank D. Nattamai, L. Bourdery and J. Plants for help in generating the data used to illustrate this commentary; D. Jutras for help with development of the application; and K. Palucka for critical reading of the manuscript. Supported by the Baylor Health Care System Foundation and the National Institutes of Health (U19 AIO57234-02, U01 AI082110 and P01 CA084512).
About this article
Cite this article
Chaussabel, D., Ueno, H., Banchereau, J. et al. Data management: it starts at the bench. Nat Immunol 10, 1225–1227 (2009). https://doi.org/10.1038/ni1209-1225