Abstract
The signaling adaptor TRAF3 is a highly versatile regulator of both innate immunity and adaptive immunity, but how its phosphorylation is regulated is still unknown. Here we report that deficiency in or inhibition of the conserved serine-threonine kinase CK1ɛ suppressed the production of type I interferon in response to viral infection. CK1ɛ interacted with and phosphorylated TRAF3 at Ser349, which thereby promoted the Lys63 (K63)-linked ubiquitination of TRAF3 and subsequent recruitment of the kinase TBK1 to TRAF3. Consequently, CK1ɛ-deficient mice were more susceptible to viral infection. Our findings establish CK1ɛ as a regulator of antiviral innate immune responses and indicate a novel mechanism of immunoregulation that involves CK1ɛ-mediated phosphorylation of TRAF3.
Access options
Subscribe to Journal
Get full journal access for 1 year
$225.00
only $18.75 per issue
All prices are NET prices.
VAT will be added later in the checkout.
Rent or Buy article
Get time limited or full article access on ReadCube.
from$8.99
All prices are NET prices.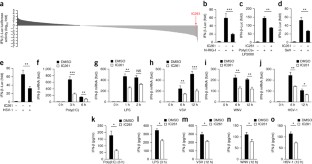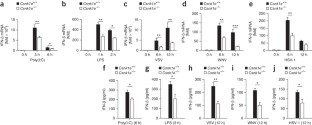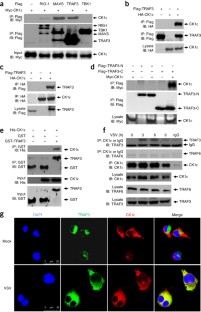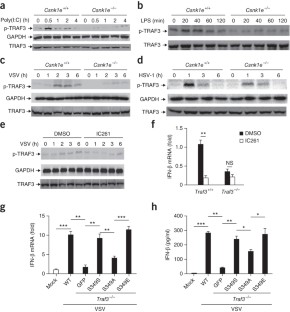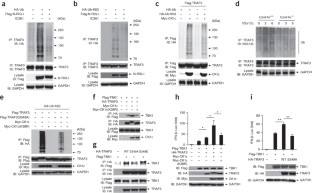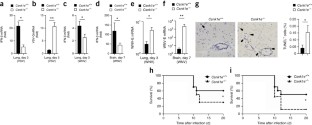 References
1

Kawai, T. & Akira, S. The role of pattern-recognition receptors in innate immunity: update on Toll-like receptors. Nat. Immunol. 11, 373–384 (2010).

2

Rehwinkel, J. & Reis e Sousa, C. RIGorous detection: exposing virus through RNA sensing. Science 327, 284–286 (2010).

3

Barbalat, R., Ewald, S.E., Mouchess, M.L. & Barton, G.M. Nucleic acid recognition by the innate immune system. Annu. Rev. Immunol. 29, 185–214 (2011).

4

Paludan, S.R. & Bowie, A.G. Immune sensing of DNA. Immunity 38, 870–880 (2013).

5

Takeuchi, O. & Akira, S. Pattern recognition receptors and inflammation. Cell 140, 805–820 (2010).

6

Kawasaki, T., Kawai, T. & Akira, S. Recognition of nucleic acids by pattern-recognition receptors and its relevance in autoimmunity. Immunol. Rev. 243, 61–73 (2011).

7

Levy, D.E. & García-Sastre, A. The virus battles: IFN induction of the antiviral state and mechanisms of viral evasion. Cytokine Growth Factor Rev. 12, 143–156 (2001).

8

Fitzgerald, K.A. et al. IKKɛ and TBK1 are essential components of the IRF3 signaling pathway. Nat. Immunol. 4, 491–496 (2003).

9

Saha, S.K. & Cheng, G.TRAF3 a new regulator of type I interferons. Cell Cycle 5, 804–807 (2006).

10

Häcker, H., Tseng, P.H. & Karin, M. Expanding TRAF function: TRAF3 as a tri-faced immune regulator. Nat. Rev. Immunol. 11, 457–468 (2011).

11

Hildebrand, J.M. et al. Roles of tumor necrosis factor receptor associated factor 3 (TRAF3) and TRAF5 in immune cell functions. Immunol. Rev. 244, 55–74 (2011).

12

Oganesyan, G. et al. Critical role of TRAF3 in the Toll-like receptor-dependent and -independent antiviral response. Nature 439, 208–211 (2006).

13

Häcker, H. et al. Specificity in Toll-like receptor signalling through distinct effector functions of TRAF3 and TRAF6. Nature 439, 204–207 (2006).

14

Mao, A.P. et al. Virus-triggered ubiquitination of TRAF3/6 by cIAP1/2 is essential for induction of interferon-beta (IFN-beta) and cellular antiviral response. J. Biol. Chem. 285, 9470–9476 (2010).

15

Wang, Y. et al. The autoimmunity-associated gene PTPN22 potentiates toll-like receptor-driven, type 1 interferon-dependent immunity. Immunity 39, 111–122 (2013).

16

Kayagaki, N. et al. DUBA: a deubiquitinase that regulates type I interferon production. Science 318, 1628–1632 (2007).

17

Li, S. et al. Regulation of virus-triggered signaling by OTUB1- and OTUB2-mediated deubiquitination of TRAF3 and TRAF6. J. Biol. Chem. 285, 4291–4297 (2010).

18

Karim, R. et al. Human papillomavirus (HPV) upregulates the cellular deubiquitinase UCHL1 to suppress the keratinocyte's innate immune response. PLoS Pathog. 9, e1003384 (2013).

19

Peng, Y., Xu, R. & Zheng, X. HSCARG negatively regulates the cellular antiviral RIG-I like receptor signaling pathway by inhibiting TRAF3 ubiquitination via recruiting OTUB1. PLoS Pathog. 10, e1004041 (2014).

20

Nakhaei, P. et al. The E3 ubiquitin ligase Triad3A negatively regulates the RIG-I/MAVS signaling pathway by targeting TRAF3 for degradation. PLoS Pathog. 5, e1000650 (2009).

21

Gross, S.D. & Anderson, R.A. Casein kinase I: spatial organization and positioning of a multifunctional protein kinase family. Cell. Signal. 10, 699–711 (1998).

22

Cheong, J.K. & Virshup, D.M. Casein kinase 1: Complexity in the family. Int. J. Biochem. Cell Biol. 43, 465–469 (2011).

23

Knippschild, U. et al. The casein kinase 1 family: participation in multiple cellular processes in eukaryotes. Cell. Signal. 17, 675–689 (2005).

24

Cruciat, C.M. et al. RNA helicase DDX3 is a regulatory subunit of casein kinase 1 in Wnt-β-catenin signaling. Science 339, 1436–1441 (2013).

25

Mashhoon, N. et al. Crystal structure of a conformation-selective casein kinase-1 inhibitor. J. Biol. Chem. 275, 20052–20060 (2000).

26

Hu, H. et al. OTUD7B controls non-canonical NF-κB activation through deubiquitination of TRAF3. Nature 494, 371–374 (2013).

27

He, J.Q. et al. Rescue of TRAF3-null mice by p100 NF-κB deficiency. J. Exp. Med. 203, 2413–2418 (2006).

28

Jin, J. et al. Noncanonical NF-κB pathway controls the production of type I interferons in antiviral innate immunity. Immunity 40, 342–354 (2014).

29

Saha, S.K. et al. Regulation of antiviral responses by a direct and specific interaction between TRAF3 and Cardif. EMBO J. 25, 3257–3263 (2006).

30

Yi, Z., Lin, W.W., Stunz, L.L. & Bishop, G.A. The adaptor TRAF3 restrains the lineage determination of thymic regulatory T cells by modulating signaling via the receptor for IL-2. Nat. Immunol. 15, 866–874 (2014).

31

Hunter, T. The age of crosstalk: phosphorylation, ubiquitination, and beyond. Mol. Cell 28, 730–738 (2007).

32

Hunter, T. Why nature chose phosphate to modify proteins. Phil. Trans. R. Soc. Lond. B 367, 2513–2516 (2012).

33

Tseng, P.H. et al. Different modes of ubiquitination of the adaptor TRAF3 selectively activate the expression of type I interferons and proinflammatory cytokines. Nat. Immunol. 11, 70–75 (2010).

34

Fang, D.F. et al. NEDD4 ubiquitinates TRAF3 to promote CD40-mediated AKT activation. Nat. Commun. 5, 4513 (2014).

35

Zyss, D., Ebrahimi, H. & Gergely, F. Casein kinase I δ controls centrosome positioning during T cell activation. J. Cell Biol. 195, 781–797 (2011).

36

Oshiumi, H., Sakai, K., Matsumoto, M. & Seya, T. DEAD/H BOX 3 (DDX3) helicase binds the RIG-I adaptor IPS-1 to up-regulate IFN-β-inducing potential. Eur. J. Immunol. 40, 940–948 (2010).

37

Gu, L., Fullam, A., Brennan, R. & Schröder, M. Human DEAD box helicase 3 couples IκB kinase ɛ to interferon regulatory factor 3 activation. Mol. Cell. Biol. 33, 2004–2015 (2013).

38

Lee, C., Etchegaray, J.P., Cagampang, F.R., Loudon, A.S. & Reppert, S.M. Posttranslational mechanisms regulate the mammalian circadian clock. Cell 107, 855–867 (2001).

39

Castanier, C. et al. MAVS ubiquitination by the E3 ligase TRIM25 and degradation by the proteasome is involved in type I interferon production after activation of the antiviral RIG-I-like receptors. BMC Biol. 10, 44 (2012).

40

Goswami, R. et al. Viral degradasome hijacks mitochondria to suppress innate immunity. Cell Res. 23, 1025–1042 (2013).

41

Huang, Y. et al. UXT-V1 facilitates the formation of MAVS antiviral signalosome on mitochondria. J. Immunol. 188, 358–366 (2012).

42

van Zuylen, W.J. et al. Proteomic profiling of the TRAF3 interactome network reveals a new role for the ER-to-Golgi transport compartments in innate immunity. PLoS Pathog. 8, e1002747 (2012).

43

Zhao, B., Li, L., Tumaneng, K., Wang, C.Y. & Guan, K.L. A coordinated phosphorylation by Lats and CK1 regulates YAP stability through SCF(beta-TRCP). Genes Dev. 24, 72–85 (2010).

44

Deng, Y.Q. et al. A broadly flavivirus cross-neutralizing monoclonal antibody that recognizes a novel epitope within the fusion loop of E protein. PLoS One 6, e16059 (2011).

45

Yan, D., Wang, X., Luo, L., Cao, X. & Ge, B. Inhibition of TLR signaling by a bacterial protein containing immunoreceptor tyrosine-based inhibitory motifs. Nat. Immunol. 13, 1063–1071 (2012).

46

Chen, W. et al. Induction of Siglec-G by RNA viruses inhibits the innate immune response by promoting RIG-I degradation. Cell 152, 467–478 (2013).

47

Zhang, S., Jiang, K., Sun, C., Lu, H. & Liu, Y. Quantitative analysis of site-specific N-glycans on sera haptoglobin β chain in liver diseases. Acta Biochim. Biophys. Sin. 45, 1021–1029 (2013).
Acknowledgements
We thank B. Zhao (Zhejiang University) for CK1ɛ and CK1ɛ(K38R) constructs, J. Yang (Tongji University) for HA-Ub(K63) and HA-Ub(K48) constructs, X. Cao (Zhejiang University) for HSV-1 and VSV; F. Shao (National Institute of Biological Sciences, Beijing) for immortalized BMDMs; G. Chen (University of California) for Traf3−/− MEFs; X. Wang (National Institute of Biological Sciences, Beijing) for mit-RFP; and Abclonal Biotech for assistance with the antibody to phosphorylated TRAF3. Supported by the National Basic Research Program of China (973 Programs 2012CB578100 and 2011CB505000) and the National Natural Science Foundation of China (projects 81330069 and 31030028).
Ethics declarations
Competing interests
The authors declare no competing financial interests.
Integrated supplementary information
Supplementary information
Supplementary Figures 1–7 and Supplementary Tables 1 and 2 (PDF 1448 kb)
About this article
Cite this article
Zhou, Y., He, C., Yan, D. et al. The kinase CK1ɛ controls the antiviral immune response by phosphorylating the signaling adaptor TRAF3. Nat Immunol 17, 397–405 (2016). https://doi.org/10.1038/ni.3395
Received:

Accepted:

Published:

Issue Date: