Abstract
The evolutionary cost of gene loss is a central question in genetics and has been investigated in model organisms and human cell lines1,2,3. In humans, tolerance of the loss of one or both functional copies of a gene is related to the gene's causal role in disease. However, estimates of the selection and dominance coefficients in humans have been elusive. Here we analyze exome sequence data from 60,706 individuals4 to make genome-wide estimates of selection against heterozygous loss of gene function. Using this distribution of selection coefficients for heterozygous protein-truncating variants (PTVs), we provide corresponding Bayesian estimates for individual genes. We find that genes under the strongest selection are enriched in embryonic lethal mouse knockouts, Mendelian disease-associated genes, and regulators of transcription. Screening by essentiality, we find a large set of genes under strong selection that are likely to have crucial functions but have not yet been thoroughly characterized.
Relevant articles
Open Access articles citing this article.
Michael J. Cormier

,

Brent S. Pedersen

…

Aaron R. Quinlan

BMC Bioinformatics Open Access 14 November 2022

Xueya Zhou

,

Pamela Feliciano

…

Wendy K. Chung

Nature Genetics Open Access 18 August 2022

Noah Dukler

,

Mehreen R. Mughal

…

Adam Siepel

Nature Communications Open Access 25 July 2022
Access options
Subscribe to Nature+
Get immediate online access to Nature and 55 other Nature journal
Subscribe to Journal
Get full journal access for 1 year
$79.00
only $6.58 per issue
All prices are NET prices.
VAT will be added later in the checkout.
Tax calculation will be finalised during checkout.
Buy article
Get time limited or full article access on ReadCube.
$32.00
All prices are NET prices.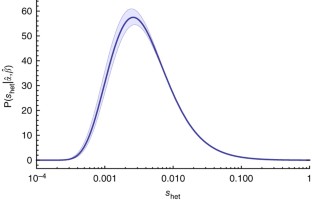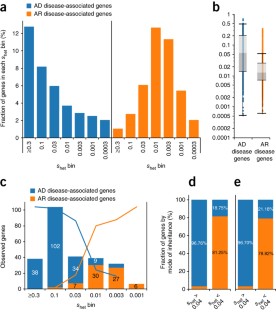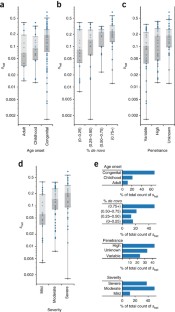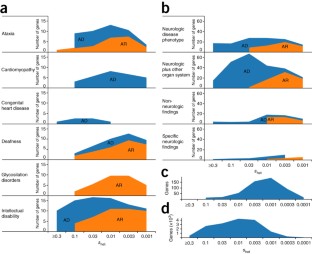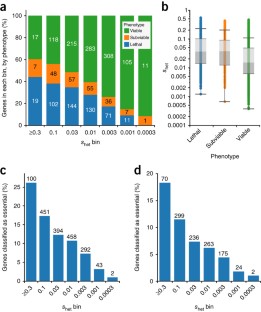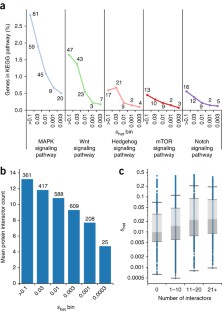 References
Mukai, T., Chigusa, S.I., Mettler, L.E. & Crow, J.F. Mutation rate and dominance of genes affecting viability in Drosophila melanogaster. Genetics 72, 335–355 (1972).

Deng, H.W. & Lynch, M. Estimation of deleterious-mutation parameters in natural populations. Genetics 144, 349–360 (1996).

Wang, T. et al. Identification and characterization of essential genes in the human genome. Science 350, 1096–1101 (2015).

Lek, M. et al. Analysis of protein-coding genetic variation in 60,706 humans. Nature 536, 285–291 (2016).

Williamson, S.H. et al. Simultaneous inference of selection and population growth from patterns of variation in the human genome. Proc. Natl. Acad. Sci. USA 102, 7882–7887 (2005).

Boyko, A.R. et al. Assessing the evolutionary impact of amino acid mutations in the human genome. PLoS Genet. 4, e1000083 (2008).

Kryukov, G.V., Pennacchio, L.A. & Sunyaev, S.R. Most rare missense alleles are deleterious in humans: implications for complex disease and association studies. Am. J. Hum. Genet. 80, 727–739 (2007).

Kryukov, G.V., Shpunt, A., Stamatoyannopoulos, J.A. & Sunyaev, S.R. Power of deep, all-exon resequencing for discovery of human trait genes. Proc. Natl. Acad. Sci. USA 106, 3871–3876 (2009).

Eyre-Walker, A. & Keightley, P.D. The distribution of fitness effects of new mutations. Nat. Rev. Genet. 8, 610–618 (2007).

Do, R. et al. No evidence that selection has been less effective at removing deleterious mutations in Europeans than in Africans. Nat. Genet. 47, 126–131 (2015).

Fu, W., Gittelman, R.M., Bamshad, M.J. & Akey, J.M. Characteristics of neutral and deleterious protein-coding variation among individuals and populations. Am. J. Hum. Genet. 95, 421–436 (2014).

Lohmueller, K.E. The distribution of deleterious genetic variation in human populations. Curr. Opin. Genet. Dev. 29, 139–146 (2014).

Gravel, S. When is selection effective? Genetics 203, 451–462 (2016).

Williamson, S., Fledel-Alon, A. & Bustamante, C.D. Population genetics of polymorphism and divergence for diploid selection models with arbitrary dominance. Genetics 168, 463–475 (2004).

Balick, D.J., Do, R., Cassa, C.A., Reich, D. & Sunyaev, S.R. Dominance of deleterious alleles controls the response to a population bottleneck. PLoS Genet. 11, e1005436 (2015).

Simons, Y.B., Turchin, M.C., Pritchard, J.K. & Sella, G. The deleterious mutation load is insensitive to recent population history. Nat. Genet. 46, 220–224 (2014).

MacArthur, D.G. et al. A systematic survey of loss-of-function variants in human protein-coding genes. Science 335, 823–828 (2012).

Samocha, K.E. et al. A framework for the interpretation of de novo mutation in human disease. Nat. Genet. 46, 944–950 (2014).

Francioli, L.C. et al. Genome-wide patterns and properties of de novo mutations in humans. Nat. Genet. 47, 822–826 (2015).

Solomon, B.D., Nguyen, A.-D., Bear, K.A. & Wolfsberg, T.G. Clinical genomic database. Proc. Natl. Acad. Sci. USA 110, 9851–9855 (2013).

Yang, Y. et al. Molecular findings among patients referred for clinical whole-exome sequencing. JAMA 312, 1870–1879 (2014).

Lee, H. et al. Clinical exome sequencing for genetic identification of rare Mendelian disorders. JAMA 312, 1880–1887 (2014).

Saleheen, D. et al. Human knockouts in a cohort with a high rate of consanguinity. Preprint at bioRxiv http://dx.doi.org/10.1101/031518 (2015).

Koscielny, G. et al. The International Mouse Phenotyping Consortium Web Portal, a unified point of access for knockout mice and related phenotyping data. Nucleic Acids Res. 42, D802–D809 (2014).

Georgi, B., Voight, B.F. & Buc´an, M. From mouse to human: evolutionary genomics analysis of human orthologs of essential genes. PLoS Genet. 9, e1003484 (2013).

Roessler, E. et al. Mutations in the human Sonic Hedgehog gene cause holoprosencephaly. Nat. Genet. 14, 357–360 (1996).

Kang, S., Graham, J.M., Olney, A.H. & Biesecker, L.G. GLI3 frameshift mutations cause autosomal dominant Pallister–Hall syndrome. Nat. Genet. 15, 266–268 (1997).

Vortkamp, A., Gessler, M. & Grzeschik, K.H. GLI3 zinc-finger gene interrupted by translocations in Greig syndrome families. Nature 352, 539–540 (1991).

Wild, A. et al. Point mutations in human GLI3 cause Greig syndrome. Hum. Mol. Genet. 6, 1979–1984 (1997).

Roessler, E. et al. Loss-of-function mutations in the human GLI2 gene are associated with pituitary anomalies and holoprosencephaly-like features. Proc. Natl. Acad. Sci. USA 100, 13424–13429 (2003).

Chiang, C. et al. Cyclopia and defective axial patterning in mice lacking Sonic hedgehog gene function. Nature 383, 407–413 (1996).

Hui, C.C. & Joyner, A.L. A mouse model of Greig cephalopolysyndactyly syndrome: the extra-toesJ mutation contains an intragenic deletion of the Gli3 gene. Nat. Genet. 3, 241–246 (1993).

Mo, R. et al. Specific and redundant functions of Gli2 and Gli3 zinc finger genes in skeletal patterning and development. Development 124, 113–123 (1997).

Huang, D.W., Sherman, B.T. & Lempicki, R.A. Systematic and integrative analysis of large gene lists using DAVID bioinformatics resources. Nat. Protoc. 4, 44–57 (2008).

Seidman, J.G. & Seidman, C. Transcription factor haploinsufficiency: when half a loaf is not enough. J. Clin. Invest. 109, 451–455 (2002).

NCBI Resource Coordinators. Database resources of the National Center for Biotechnology Information. Nucleic Acids Res. 41, D8–D20 (2013).

Raychaudhuri, S. et al. Identifying relationships among genomic disease regions: predicting genes at pathogenic SNP associations and rare deletions. PLoS Genet. 5, e1000534 (2009).

Agrawal, A.F. & Whitlock, M.C. Inferences about the distribution of dominance drawn from yeast gene knockout data. Genetics 187, 553–566 (2011).

Simmons, M.J. & Crow, J.F. Mutations affecting fitness in Drosophila populations. Annu. Rev. Genet. 11, 49–78 (1977).

Wright, S. Evolution in Mendelian populations. Bull. Math. Biol. 52, 241–295 (1990).

Petrovski, S. et al. The intolerance of regulatory sequence to genetic variation predicts gene dosage sensitivity. PLoS Genet. 11, e1005492 (2015).

Kiezun, A. et al. Exome sequencing and the genetic basis of complex traits. Nat. Genet. 44, 623–630 (2012).

Li, W.H. & Nei, M. Total number of individuals affected by a single deleterious mutation in a finite population. Am. J. Hum. Genet. 24, 667–679 (1972).

Li, W.H. The first arrival time and mean age of a deleterious mutant gene in a finite population. Am. J. Hum. Genet. 27, 274–286 (1975).

Maruyama, T. The age of a rare mutant gene in a large population. Am. J. Hum. Genet. 26, 669–673 (1974).

Maruyama, T. The age of an allele in a finite population. Genet. Res. 23, 137–143 (1974).

Messer, P.W. SLiM: simulating evolution with selection and linkage. Genetics 194, 1037–1039 (2013).

Tennessen, J.A. et al. Evolution and functional impact of rare coding variation from deep sequencing of human exomes. Science 337, 64–69 (2012).

Wang, S.R. et al. Simulation of Finnish population history, guided by empirical genetic data, to assess power of rare-variant tests in Finland. Am. J. Hum. Genet. 94, 710–720 (2014).

Huttlin, E.L. et al. The BioPlex Network: a systematic exploration of the human interactome. Cell 162, 425–440 (2015).

Ayadi, A. et al. Mouse large-scale phenotyping initiatives: overview of the European Mouse Disease Clinic (EUMODIC) and of the Wellcome Trust Sanger Institute Mouse Genetics Project. Mamm. Genome 23, 600–610 (2012).
Acknowledgements
We thank I. Adzhubei, K. Karczewski, E. Minikel, and A. Kondrashov for helpful advice. This work was supported by US National Institutes of Health (NIH) grants HG007229 (C.A.C.), GM078598 (S.R.S., D.M.J., D.J.B.), and MH101244 (S.R.S., D.W.).
Ethics declarations
Competing interests
The authors declare no competing financial interests.
Integrated supplementary information
Supplementary information
About this article
Cite this article
Cassa, C., Weghorn, D., Balick, D. et al. Estimating the selective effects of heterozygous protein-truncating variants from human exome data. Nat Genet 49, 806–810 (2017). https://doi.org/10.1038/ng.3831
Received:

Accepted:

Published:

Issue Date:

DOI: https://doi.org/10.1038/ng.3831