Air to breathe may have spurred the evolution of large animals.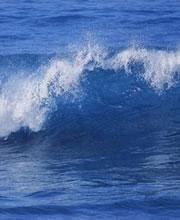 References
CanfieldD. E., PoultonS. W.& NarbonneG. M., . Science, Late-Neoproterozoic Deep-Ocean Oxygenation and the Rise of Animal Life Science advance online publication October 27, 2006 (doi:10.1126/science.1135013) (2006).

FikeD. A., GrotzingerJ. P., PrattL. M.&SummonsR. E., . Nature, 444. 744 - 747 (2006).
About this article
Cite this article
Towie, N. Oxygen burst seen before the birth of complex life. Nature (2006). https://doi.org/10.1038/news061204-12
Published:

DOI: https://doi.org/10.1038/news061204-12