Research mapping cells' protein-transport route honoured.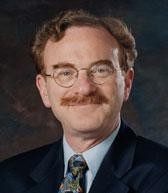 Two US biochemists will receive one of science's most prestigious prizes on Friday. This year's Lasker Award for Basic Medical Research will go to James Rothman and Randy Schekman for their work mapping how proteins move around cells.
The findings have helped to explain how the cells of the pancreas secrete insulin and how nerve cells communicate. Established in 1942, the Laskers are often described as the last stop on the road to a Nobel Prize - 65 of the previous 120 winners have since become laureates, including James Watson, Francis Crick and Frederick Sanger.
"Although Jim and I have shared other awards, the Lasker is quite special," says Schekman. "Frankly, I never expected to achieve this level of recognition."
Other biochemists are not so surprised that the pair has been picked. "They are certainly deserving of this honour," says biochemist Suzanne Pfeffer of Stanford University. "They are true pioneers in the field of membrane trafficking."
Over the past 30 years, the pair has charted the transport of fats and proteins around yeast cells in tiny pouches called vesicles. These bud off from and fuse with many compartments inside a cell, or release their contents outside the cell by melding with its outer membrane.
Rothman, based at the Sloan-Kettering Institute in New York, replicated each biochemical step of the pathway in a test tube to study its mechanics. Schekman, who works at the University of California, Berkeley, took the complementary approach of identifying the genes that control the individual processes.
Highlighting defects in the pathway has given rise to insights into diseases and to drug leads. It has thrown up "a wonderful collection of targets for drug design for future therapies," explains Pfeffer.
The Lasker Foundation also presents annual prizes for clinical medical research and, since 2002, for special achievement in medical science. It was set up by pioneering fundraiser and lobbyist Mary Lasker and her husband Albert to increase public awareness of, and funding for, medical research.
The awards - a 'modest monetary prize' and a Winged Victory statuette - will be made at a ceremony in New York.
Related links
Related links
Related external links
About this article
Cite this article
Westney, C. Yeast biologists win prestigious award. Nature (2002). https://doi.org/10.1038/news020916-18
Comments
By submitting a comment you agree to abide by our Terms and Community Guidelines. If you find something abusive or that does not comply with our terms or guidelines please flag it as inappropriate.