Government welcomes report on reform of 'complex and scattered' regulation.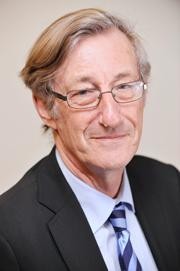 The UK government looks set to comprehensively streamline the way the country's medical research is regulated, after an independent report, released today, called for swift action to tackle the red tape that many scientists say stifles their ability to work.
Andrew Lansley, the secretary of state for health, said in a statement that current regulation was "too complex and scattered across too many different bodies", a complaint long voiced in medical-research circles. He welcomed the report from the Academy of Medical Sciences (AMS) in London, and said that his government would "consider carefully how to implement its recommendations".
Among these recommendations are the establishment of a Health Research Agency that would offer a single system for the ethical approval of clinical trials; reform of the European Union's much-maligned Clinical Trials Directive legislation; and a general improvement in the attitude of the National Health Service (NHS) towards research.
Although the number of clinical trials approved in the United Kingdom has stayed roughly constant in recent years, the country's global market share of patients in trials has dropped from 6% in 2004 to around 2.5% in 2008.
"It's hopeless. We cannot go on like this," says Michael Rawlins, chairman of the report committee and a respected figure in medical circles.
Rawlins, who is also chairman of the National Institute for Health and Clinical Excellence in London, added, "Things have got to improve by an order of magnitude."
The report notes that the United Kingdom has done much to create good facilities and researchers, but that its ability to attract studies is being undermined by complex, multi-layered regulations that are pushing studies overseas. Peter Johnson, one of the report's authors and an oncologist at the University of Southampton, said of the current situation that "having built this Rolls Royce to do research we're driving it down a cart track".
The AMS was commissioned last spring by the previous government to investigate the regulation of medical research in the United Kingdom, amid widespread complaints from researchers that they were being frustrated by the bureaucratic hoops that they needed to jump through to get clinical trials up and running (see 'UK doctors demand research reform').
Since then, a Conservative–Liberal Democrat coalition government has taken power and has committed to abolishing several existing non-governmental bodies that regulate research, such as the respected Human Fertilisation and Embryology Authority (HFEA; see 'UK embryo agency faces the axe').
The AMS report ties in with last year's Department of Health review of such arms-length bodies — also known as 'quangos' — which pledged a "radical simplification" of research regulation and said that there was a "strong argument for rationalising" the roles of different bodies into one regulator.
The new agency would not replicate all the functions of these quangos, because those bodies have functions outside research that it would not cover.
Although a number of prominent individuals greeted the demise of the HFEA with horror, Rawlins insisted that a single portal in the form of the Health Research Agency would be a step forward. Currently, research approval is so complicated, he said, that "at the moment nobody knows half the time where to go to and what to do".
Currently, when clinical trials are carried out in multiple locations, approval may have to be sought from a branch of the NHS in every relevant local authority. A single research regulator could smooth the process by undertaking all such checks at once, the AMS report suggests. The agency could also act as a single system for ethical approval and a point of contact for researchers with questions about regulation.
The report's authors are also seeking to create a more congenial environment for research within the NHS. Those attempting to undertake clinical trials have sometimes complained that NHS managers, who have a focus on hitting clinical performance targets, are hostile towards them.
In addition to changes at home, the report authors call for reform of the European Clinical Trials Directive to make it easier to get trials approved, for example by ensuring that trials will need to be monitored only to an extent proportional to the potential risk of the treatment.
The AMS report was unveiled with the backing of a plethora of UK health-policy luminaries. Lansley's words of support were released alongside positive statements from Mark Walport, director of the Wellcome Trust biomedical funding charity; John Savill, head of the Medical Research Council; and Allison Jeynes-Ellis, medical and innovation director of the Association of the British Pharmaceutical Industry, among others.
Given that the report was commissioned by the previous government and is actively supported by the current one, Rawlins believes that it is unlikely to face political opposition. Legislation will be required to enact several of the changes proposed, but an interim 'special health authority' could be up and running within months to serve the main roles of the Health Research Agency.
When asked whether a new regulator could end up being just another layer of bureaucracy on top of the existing system, he said, "If it ends up like that you can shoot me."

Related links
Related links
Related external links
About this article
Cite this article
Cressey, D. UK health research to be rehabilitated. Nature (2011). https://doi.org/10.1038/news.2011.7
Published:

DOI: https://doi.org/10.1038/news.2011.7