With hundreds of nanoproducts currently being tested in humans, recommendations aim to safeguard trial participants.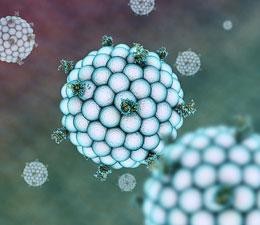 Nanomedicines, advocates say, will one day be commonplace. Nanoparticles are already being used in bone-replacement composites and chemotherapy delivery systems, and more sophisticated systems could eventually carry personalized therapies to the precise site in the body where they are needed.
But their size — measured in billionths of a metre, on the same scale as much of our cellular machinery — means that nanoparticles could also have unexpected effects, such as triggering unwanted immune responses. Despite this, clinical trials of nanomedicines in humans have so far not been subject to specialized oversight.
That could be about to change. This week, two years into a project funded by the US National Institutes of Health, a research team has proposed what it calls the first comprehensive recommendations for the oversight of nanomedicine.
The team discussed a draft of its guidelines with an invited panel of experts, including senior government regulators and policymakers, in a meeting at the University of Minnesota in Minneapolis on 26 September. The panel's feedback led to some key conclusions, says the team's leader Susan Wolf, a law and bioethics expert at the University of Minnesota, who expects the final recommendations to guide future policy in the area.
The team suggests creating two new bodies within the US Department of Health and Human Services. The first would be an interagency working group, including representatives from five government branches with a stake in nanomedicine. The group would be tasked with providing a checklist of key questions for agencies that have to evaluate the risks and hazards of nanoscale technologies. "The guts of it is to get the people with the right information talking to each other," says Wolf. "You really need a science-informed process for answering these questions and making sophisticated ethical judgements."
The second body would be an advisory committee that includes expert members of the public, akin to bodies that already exist for research on human subjects.
The team also decided that clinical-trial participants should, for now, be told explicitly whether their treatments involve nanoscale products. But it stopped short of recommending a protocol-by-protocol approval process, something that the Recombinant DNA Advisory Committee implements for human gene transfer research. "There's not the heightened hazard or risk for [nanomedicine] that would warrant that," says Wolf.
Some bioethicists question how much separate oversight is needed for nanomedicine. Clinical trials that involve new molecular entities occur all the time, says R. Alta Charo, a bioethicist at the University of Wisconsin Law School in Madison and a former policy adviser to the US Food and Drug Administration. "The topics that we're looking at — how do you protect human subjects generally, how do you inform them before they volunteer, how do you estimate the risks — are absolutely standard, traditional issues," she adds.
But nanotherapies could also affect family members of people who receive them, people who manufacture the treatments, and health workers who deliver them. They might also have environmental implications if they make it through sewage treatment facilities into waterways.
"The one thing that does strike me as being genuinely different in the discussion here is the focus on occupational health and environmental issues as an aspect of the risk assessment," Charo told the conference in Minneapolis. "That is something we don't usually do in human-subjects research."
Roughly 250 nanomedicine products are already being tested in humans, or are about to be. Mihail Roco, senior adviser for nanotechnology at the National Science Foundation in Washington DC, predicts that nanotechnology products will be in significant mass production by 2020, with about one-third of patents and start-up companies in the sector having biomedical applications.
As nanomedicine advances from passive technologies, in which nanoparticles act as vehicles for drugs, to active treatments that involve more complex cellular interactions, specialized oversight may become ever more necessary, says Roco. "This project is an example of anticipatory governance for nanotechnology that we've tried to promote for some time," he says.
Wolf and her colleagues aim to publish finalized recommendations by the end of the year.

Related links
Related links
Related links in Nature Research
Related external links
About this article
Cite this article
Marshall, J. Draft guidelines for nanomedicine unveiled. Nature (2011). https://doi.org/10.1038/news.2011.562
Published:

DOI: https://doi.org/10.1038/news.2011.562