Billions of euros in university funding could be delayed or lost.

Amidst frantic attempts to save struggling car-makers from bankruptcy, political leaders in Berlin will decide this week on an €18-billion (US$25-billion) package to make German science and universities fit for the next decade.
Chancellor Angela Merkel will meet with the prime ministers of each of Germany's 16 states on 4 June to discuss three massive science and higher-education programmes. It will be the last time they will meet before the federal parliamentary elections in September.
State science ministers agreed in early April to fund the programmes, which are to be financed jointly by the federal government and the states. But on 30 April, Peer Steinbrück, the Social Democrat minister of finance in Germany's coalition government, said that a final decision may need to be postponed until after the elections because of uncertainty over the future of the economy.
Scientists and funding bodies fear that such postponement will lead to lengthy renegotiations, or even jeopardize the entire package.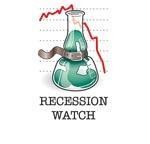 "What if after the election there is even more crisis, more national debts and more unemployment?" asks Jürgen Mlynek, president of the Helmholtz Association of German Research Centres, and spokesman for the Alliance of the German Science Organizations. "Why is it so hard to justify sound investment in science at a time when billions and billions are thrown at ruined banks and struggling car industries?"
The programmes at stake include the 'excellence initiative', a university competition set up in 2005 with the goal of creating a national 'ivy league' through substantial top-up funding. Scientists and research managers hope that the scheme, which has created more than 4,000 jobs in science, will be extended beyond 2011.
It does make me nervous to think that my postdocs might get lured away. Christopher Barner-Kowollik , Karlsruhe University
The second programme, called the 'Pact for Research and Innovation', would guarantee Germany's main grant-giving agency, the DFG, as well as large research organizations such as the Max Planck Society and the Fraunhofer Society, budget increases of 5% a year for the next five years.
Finally, a proposed 'High School Pact' would make an extra €7 billion available to help German universities cope with rising student numbers.
If the programmes do not go ahead as planned a whole generation of researchers will feel the pinch, says Matthias Kleiner, president of the DFG.
The blow will hit German science just as universities and research institutes in the United States start to benefit from the generous funding in President Barack Obama's stimulus package, Kleiner says. "If our national science funding doesn't follow suit we will see a mass movement of young talent across the Atlantic," he says.
"It does make me nervous to think that my postdocs might get lured away," says Christopher Barner-Kowollik, a polymer researcher who last year moved his eight-strong group from the University of New South Wales in Sydney, Australia, to Germany's Karlsruhe University after Karlsruhe was designated an elite institution through the excellence initiative. "The excellence initiative has really got things started here," he says. "Stopping it now would be disastrous."
German scientists now place their hopes on the Chancellor. Merkel, a chemist by training, has previously indicated that she is in favour of getting the package through before the elections. "I do hope she will exercise her authority as head of government," says Kleiner.

Related links
Related links
Related links in Nature Research
Related external links
About this article
Cite this article
Schiermeier, Q. Crunch time for German science programmes. Nature (2009). https://doi.org/10.1038/news.2009.533
Published:

DOI: https://doi.org/10.1038/news.2009.533