Energy-saving programmes are increasingly targeted at children to encourage household energy conservation. A study involving the assignment of energy-saving interventions to Girl Scouts shows that a child-focused intervention can improve energy-saving behaviours among children and their parents.
Access options
Subscribe to Journal
Get full journal access for 1 year
$59.00
only $4.92 per issue
All prices are NET prices.
VAT will be added later in the checkout.
Rent or Buy article
Get time limited or full article access on ReadCube.
from$8.99
All prices are NET prices.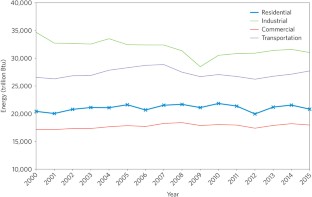 References
1

Rickinson, M. Environ. Educ. Res. 7, 207–320 (2001).

2

Annual Energy Review (US Energy Information Administration, accessed 30 May 2016); http://go.nature.com/28XHFwq

3

Grønhøj, A. & Thøgersen, J. J. Econ. Psychol. 33, 292–302 (2012).

4

Visions for Change: Recommendations for Effective Policies on Sustainable Lifestyles (UNEP, 2011).

5

Easterling, D., Miller, S. & Weinberger, N. Psychol. Market. 12, 531–550 (1995).

6

Boudet, H. et al. Nature Energy 1, 16091 (2016).

7

Bandura, A. Social Foundations of Thought and Action: a Social Cognitive Theory (Prentice Hall, 1986).

8

Rogoff, B., Paradise, R., Arauz, R. M., Correa-Chavez, M. & Angelillo, C. Ann. Rev. Psychol. 53, 175–203 (2003).

9

Pauw, J. B.-d. & Petegem, P. V. J. Biol. Educ. 47, 96–103 (2013).
About this article
Cite this article
Grønhøj, A. Consumer behaviours: Teaching children to save energy. Nat Energy 1, 16108 (2016). https://doi.org/10.1038/nenergy.2016.108
Further reading
Annesha Makhal

,

Kirsten Robertson

,

Maree Thyne

&

Miranda Mirosa

Journal of Consumer Behaviour (2020)

Annesha Makhal

,

Maree Thyne

,

Kirsten Robertson

&

Miranda Mirosa

Journal of Retailing and Consumer Services (2020)