Abstract
The cyclin-dependent kinase inhibitor p21WAF1/CIP1 (p21) is a cell-cycle checkpoint effector and inducer of senescence, regulated by p53. Yet, evidence suggests that p21 could also be oncogenic, through a mechanism that has so far remained obscure. We report that a subset of atypical cancerous cells strongly expressing p21 showed proliferation features. This occurred predominantly in p53-mutant human cancers, suggesting p53-independent upregulation of p21 selectively in more aggressive tumour cells. Multifaceted phenotypic and genomic analyses of p21-inducible, p53-null, cancerous and near-normal cellular models showed that after an initial senescence-like phase, a subpopulation of p21-expressing proliferating cells emerged, featuring increased genomic instability, aggressiveness and chemoresistance. Mechanistically, sustained p21 accumulation inhibited mainly the CRL4–CDT2 ubiquitin ligase, leading to deregulated origin licensing and replication stress. Collectively, our data reveal the tumour-promoting ability of p21 through deregulation of DNA replication licensing machinery—an unorthodox role to be considered in cancer treatment, since p21 responds to various stimuli including some chemotherapy drugs.
Your institute does not have access to this article
Relevant articles
Open Access articles citing this article.
Eun Jae Yang

,

Ji Hwan Park

…

Young-Sam Lee

Communications Biology Open Access 14 July 2022

Mikael S. Lindström

,

Jiri Bartek

&

Apolinar Maya-Mendoza

Cell Death & Differentiation Open Access 20 April 2022

Hendrika A. Segeren

,

Elsbeth A. van Liere

…

Bart Westendorp

Oncogene Open Access 07 April 2022
Access options
Subscribe to Journal
Get full journal access for 1 year
$99.00
only $8.25 per issue
All prices are NET prices.
VAT will be added later in the checkout.
Tax calculation will be finalised during checkout.
Buy article
Get time limited or full article access on ReadCube.
$32.00
All prices are NET prices.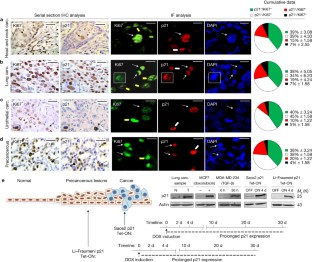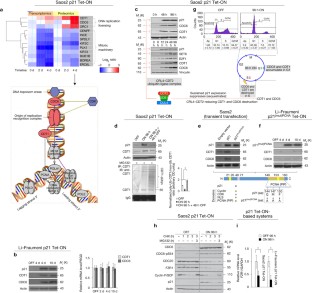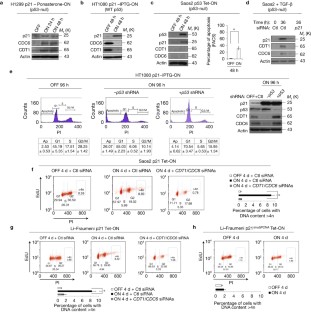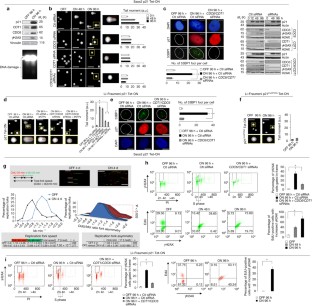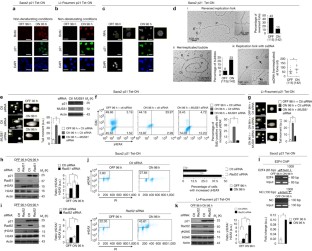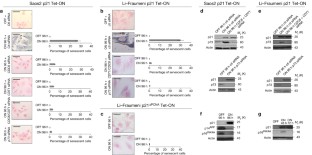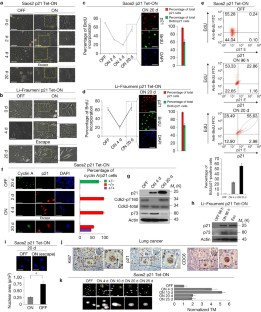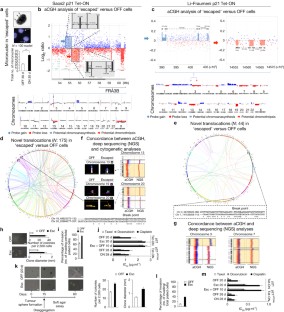 References
Abbas, T. & Dutta, A. p21 in cancer: intricate networks and multiple activities. Nat. Rev. Cancer 9, 400–414 (2009).

Roninson, I. B. Oncogenic functions of tumour suppressor p21(Waf1/Cip1/Sdi1): association with cell senescence and tumour-promoting activities of stromal fibroblasts. Cancer Lett. 179, 1–14 (2002).

Pateras, I. S., Apostolopoulou, K., Niforou, K., Kotsinas, A. & Gorgoulis, V. G. p57KIP2: "Kip"ing the cell under control. Mol. Cancer Res. 7, 1902–1919 (2009).

Rivlin, N., Brosh, R., Oren, M. & Rotter, V. Mutations in the p53 tumor suppressor gene: important milestones at the various steps of tumorigenesis. Genes Cancer 2, 466–474 (2011).

Warfel, N. A. & El-Deiry, W. S. p21WAF1 and tumourigenesis: 20 years after. Curr. Opin. Oncol. 25, 52–58 (2013).

Abbas, T., Keaton, M. A. & Dutta, A. Genomic instability in cancer. Cold Spring Harb. Perspect. Biol. 5, a012914 (2013).

Blow, J. J. & Dutta, A. Preventing re-replication of chromosomal DNA. Nat. Rev. Mol. Cell Biol. 6, 476–486 (2005).

Petrakis, T. G. et al. Exploring and exploiting the systemic effects of deregulated replication licensing. Semin. Cancer Biol. 37–38, 3–15 (2016).

Blow, J. J. & Gillespie, P. J. Replication licensing and cancer—a fatal entanglement? Nat. Rev. Cancer 8, 799–806 (2008).

Negrini, S., Gorgoulis, V. G. & Halazonetis, T. D. Genomic instability—an evolving hallmark of cancer. Nat. Rev. Mol. Cell Biol. 11, 220–228 (2010).

Halazonetis, T. D., Gorgoulis, V. G. & Bartek, J. An oncogene-induced DNA damage model for cancer development. Science 319, 1352–1355 (2008).

Sideridou, M. et al. Cdc6 expression represses E-cadherin transcription and activates adjacent replication origins. J. Cell Biol. 195, 1123–1140 (2011).

Karakaidos, P. et al. Overexpression of the replication licensing regulators hCdt1 and hCdc6 characterizes a subset of non-small-cell lung carcinomas: synergistic effect with mutant p53 on tumor growth and chromosomal instability-evidence of E2F-1 transcriptional control over hCdt1. Am. J. Pathol. 165, 1351–1365 (2004).

Liontos, M. et al. Deregulated overexpression of hCdt1 and hCdc6 promotes malignant behavior. Cancer Res. 67, 10899–10909 (2007).

Rosai, J. R. Ackerman's Surgical Pathology (Elsevier, 2011).

Velimezi, G. et al. Functional interplay between the DNA-damage-response kinase ATM and ARF tumour suppressor protein in human cancer. Nat. Cell Biol. 15, 967–977 (2013).

Cooks, T. et al. Mutant p53 prolongs NF-κB activation and promotes chronic inflammation and inflammation-associated colorectal cancer. Cancer Cell 23, 634–646 (2013).

Agarwal, M. L., Agarwal, A., Taylor, W. R. & Stark, G. R. p53 controls both the G2/M and the G1 cell cycle checkpoints and mediates reversible growth arrest in human fibroblasts. Proc. Natl Acad. Sci. USA 92, 8493–8497 (1995).

Bates, S., Ryan, K. M., Phillips, A. C. & Vousden, K. H. Cell cycle arrest and DNA endoreduplication following p21Waf1/Cip1 expression. Oncogene 17, 1691–1703 (1998).

Havens, C. G. & Walter, J. C. Mechanism of CRL4(Cdt2), a PCNA-dependent E3 ubiquitin ligase. Genes Dev. 25, 1568–1582 (2011).

Jørgensen, S. et al. SET8 is degraded via PCNA-coupled CRL4(CDT2) ubiquitylation in S phase and after UV irradiation. J. Cell Biol. 192, 43–54 (2011).

Gibbs, E. et al. The influence of the proliferating cell nuclear antigen-interacting domain of p21(CIP1) on DNA synthesis catalyzed by the human and Saccharomyces cerevisiae polymerase delta holoenzymes. J. Biol. Chem. 272, 2373–2381 (1997).

Duursma, A. & Agami, R. p53-dependent regulation of Cdc6 protein stability controls cellular proliferation. Mol. Cell. Biol. 25, 6937–6947 (2005).

Peart, M. J. et al. APC/C(Cdc20) targets E2F1 for degradation in prometaphase. Cell Cycle 9, 3956–3964 (2010).

Budhavarapu, V. N. et al. Regulation of E2F1 by APC/C Cdh1 via K11 linkage-specific ubiquitin chain formation. Cell Cycle 11, 2030–2038 (2012).

Vaziri, C. et al. A p53-dependent checkpoint pathway prevents rereplication. Mol. Cell 11, 997–1008 (2003).

Gorgoulis, V. G. et al. p53 activates ICAM-1 (CD54) expression in an NF-κB-independent manner. EMBO J. 22, 1567–1578 (2003).

Bester, A. C. et al. Nucleotide deficiency promotes genomic instability in early stages of cancer development. Cell 145, 435–446 (2011).

Essers, J. et al. Nuclear dynamics of PCNA in DNA replication and repair. Mol. Cell. Biol. 25, 9350–9359 (2005).

Barlow, J. H. et al. Identification of early replicating fragile sites that contribute to genome instability. Cell 152, 620–632 (2013).

Beck, H. et al. Regulators of cyclin-dependent kinases are crucial for maintaining genome integrity in S phase. J. Cell Biol. 188, 629–638 (2010).

Petermann, E. & Helleday, T. Pathways of mammalian replication fork restart. Nat. Rev. Mol. Cell Biol. 11, 683–687 (2010).

Neelsen, K. J. et al. Deregulated origin licensing leads to chromosomal breaks by rereplication of a gapped DNA template. Genes Dev. 27, 2537–2542 (2013).

Couch, F. B. et al. ATR phosphorylates SMARCAL1 to prevent replication fork collapse. Genes Dev. 27, 1610–1623 (2013).

Neelsen, K. J. et al. Visualization and interpretation of eukaryotic DNA replication intermediates in vivo by electron microscopy. Methods Mol. Biol. 1094, 177–208 (2014).

Zellweger, R. et al. Rad51-mediated replication fork reversal is a global response to genotoxic treatments in human cells. J. Cell Biol. 208, 563–579 (2015).

Neelsen, K. J. & Lopes, M. Replication fork reversal in eukaryotes: from dead end to dynamic response. Nat. Rev. Mol. Cell Biol. 16, 207–220 (2015).

Hanada, K. et al. The structure-specific endonuclease Mus81 contributes to replication restart by generating double-strand DNA breaks. Nat. Struct. Mol. Biol. 14, 1096–1104 (2007).

Neelsen, K. J., Zanini, I. M., Herrador, R. & Lopes, M. Oncogenes induce genotoxic stress by mitotic processing of unusual replication intermediates. J. Cell Biol. 200, 699–708 (2013).

Murfuni, I. et al. The WRN and MUS81 proteins limit cell death and genome instability following oncogene activation. Oncogene 32, 610–620 (2013).

Wu, Y., Kantake, N., Sugiyama, T. & Kowalczykowski, S. C. Rad51 protein controls Rad52-mediated DNA annealing. J. Biol. Chem. 283, 14883–14892 (2008).

Ottaviani, D., LeCain, M. & Sheer, D. The role of microhomology in genomic structural variation. Trends Genet. 30, 85–94 (2014).

Iraqui, I. et al. Recovery of arrested replication forks by homologous recombination is error-prone. PLoS Genet. 8, e1002976 (2012).

Benson, E. K. et al. p53-dependent gene repression through p21 is mediated by recruitment of E2F4 repression complexes. Oncogene 33, 3959–3969 (2014).

Bartkova, J. et al. Oncogene-induced senescence is part of the tumorigenesis barrier imposed by DNA damage checkpoints. Nature 444, 633–637 (2006).

Liontos, M. et al. Modulation of the E2F1-driven cancer cell fate by the DNA damage response machinery and potential novel E2F1 targets in osteosarcomas. Am. J. Pathol. 175, 376–391 (2009).

Gonzalez, S. et al. Oncogenic activity of Cdc6 through repression of the INK4/ARF locus. Nature 440, 702–706 (2006).

Beauséjour, C. M. et al. Reversal of human cellular senescence: roles of the p53 and p16 pathways. EMBO J. 22, 4212–4222 (2003).

Woo, R. A. & Poon, R. Y. Cyclin-dependent kinases and S phase control in mammalian cells. Cell Cycle 2, 316–324 (2003).

Pines, J. & Hunter, T. Human cyclins A and B1 are differentially located in the cell and undergo cell cycle-dependent nuclear transport. J. Cell Biol. 115, 1–17 (1991).

Yu, J. et al. A network of p73, p53 and Egr1 is required for efficient apoptosis in tumor cells. Cell Death Differ. 14, 436–446 (2007).

Terradas, M., Martín, M., Tusell, L. & Genescà, A. DNA lesions sequestered in micronuclei induce a local defective-damage response. DNA Repair (Amst) 8, 1225–1234 (2009).

Holland, A. J. & Cleveland, D. W. Chromoanagenesis and cancer: mechanisms and consequences of localized, complex chromosomal rearrangements. Nat. Med. 18, 1630–1638 (2012).

Perkins, N. D. et al. Regulation of NF-κB by cyclin-dependent kinases associated with the p300 coactivator. Science 275, 523–527 (1997).

Viale, A. et al. Cell-cycle restriction limits DNA damage and maintains self-renewal of leukaemia stem cells. Nature 457, 51–56 (2009).

Shay, J. W. & Roninson, I. B. Hallmarks of senescence in carcinogenesis and cancer therapy. Oncogene 23, 2919–2933 (2004).

Nishitani, H. et al. Two E3 ubiquitin ligases, SCF-Skp2 and DDB1-Cul4, target human Cdt1 for proteolysis. EMBO J. 25, 1126–1136 (2006).

Niculescu, A. B. et al. Effects of p21(Cip1/Waf1) at both the G1/S and the G2/M cell cycle transitions: pRb is a critical determinant in blocking DNA replication and in preventing endoreduplication. Mol. Cell. Biol. 18, 629–643 (1998).

Porter, A. C. Preventing DNA over-replication: a Cdk perspective. Cell Div. 3, 3 (2008).

Hastings, P. J., Ira, G. & Lupski, J. R. A microhomology-mediated break-induced replication model for the origin of human copy number variation. PLoS Genet. 5, e1000327 (2009).

Zhang, C. Z., Leibowitz, M. L. & Pellman, D. Chromothripsis and beyond: rapid genome evolution from complex chromosomal rearrangements. Genes Dev. 27, 2513–2530 (2013).

Stephens, P. J. et al. Massive genomic rearrangement acquired in a single catastrophic event during cancer development. Cell 144, 27–40 (2011).

Sikder, H. A., Devlin, M. K., Dunlap, S., Ryu, B. & Alani, R. M. Id proteins in cell growth and tumorigenesis. Cancer Cell 3, 525–530 (2003).

Burrell, R. A., McGranahan, N., Bartek, J. & Swanton, C. The causes and consequences of genetic heterogeneity in cancer evolution. Nature 501, 338–345 (2013).

Cha, H. H. et al. Glucocorticoids stimulate p21 gene expression by targeting multiple transcriptional elements within a steroid responsive region of the p21waf1/cip1 promoter in rat hepatoma cells. J. Biol. Chem. 273, 1998–2007 (1998).

Georgakopoulou, E. A. et al. Specific lipofuscin staining as a novel biomarker to detect replicative and stress-induced senescence. A method applicable in cryo-preserved and archival tissues. Aging 5, 37–50 (2013).

Evangelou, K. et al. The DNA damage checkpoint precedes activation of ARF in response to escalating oncogenic stress during tumorigenesis. Cell Death Differ. 20, 1485–1497 (2013).

Delehouzé, C. et al. CDK/CK1 inhibitors roscovitine and CR8 downregulate amplified MYCN in neuroblastoma cells. Oncogene 33, 5675–5687 (2014).

Papachristou, E. K. et al. The shotgun proteomic study of the human ThinPrep cervical smear using iTRAQ mass-tagging and 2D LC-FT-Orbitrap-MS: the detection of the human papillomavirus at the protein level. J. Proteome Res. 12, 2078–2089 (2013).

Ramirez-Gonzalez, R. H. et al. StatsDB: platform-agnostic storage and understanding of next generation sequencing run metrics. F1000Res. 2, 248 (2013).

Langmead, B. & Salzberg, S. L. Fast gapped-read alignment with Bowtie 2. Nat. Methods 9, 357–359 (2012).

Li, H. et al. 1000 genome project data processing subgroup. The sequence alignment/map format and SAMtools. Bioinformatics 25, 2078–2079 (2009).

Chen, K. et al. BreakDancer: an algorithm for high-resolution mapping of genomic structural variation. Nat. Methods 6, 677–681 (2009).

de Winter, J. C. F. Using the Student's t-test with extremely small sample sizes. Pract. Assess. Res. Eval. 18, 10 (2013).

Venkatraman, E. S. & Olshen, A. B. A faster circular binary segmentation algorithm for the analysis of array CGH data. Bioinformatics 23, 657–663 (2007).
Acknowledgements
We would like to thank A. Kotsinas, K. Evangelou, T. Liloglou and A. Georgakilas for their valuable support to this work. We would like to thank A. Dutta for providing the vectors with the wt and PIP mutated domain of p21, G. Blandino for the H1299 p21–Ponasterone-ON cells and Z. Lygerou for the secondary antibodies employed in the IF analyses. We thank R. Allsopp, D. Coates, the Wessex Cancer Trust and Medical Research, UK, and the University of Southampton 'Annual Adventures in Research' fund for their support of the proteomics infrastructure and its use for this study. We are also indebted to the PRIDE team for the proteomics data processing–repository assistance. This work received funding from the European Union's Seventh Framework Programmes 'INsPiRE' and 'INTEGER', the Greek GSRT programmes of Excellence I (Aristeia I - 'STOCHAGEN'), the Greek GSRT programmes of Excellence II (Aristeia II - 'TransProFeat CDC6'), the Greek GSRT Cooperation programme ('NoisePlus'), the Hellenic Association for Molecular Cancer Research (HAMCR), and partial funding from the Research Institute for the Study of Genetic and Malignant Diseases in Childhood, 'Aghia Sophia' Children's Hospital, Athens, Greece, the Danish National Research Foundation (Center of excellence project CARD), the Lundbeck Foundation and the Danish Council for Independent Research.
Ethics declarations
Competing interests
The authors declare no competing financial interests.
Integrated supplementary information
Supplementary information
About this article
Cite this article
Galanos, P., Vougas, K., Walter, D. et al. Chronic p53-independent p21 expression causes genomic instability by deregulating replication licensing. Nat Cell Biol 18, 777–789 (2016). https://doi.org/10.1038/ncb3378
Received:

Accepted:

Published:

Issue Date:

DOI: https://doi.org/10.1038/ncb3378