Zelos Therapeutics (Waltham, MA, USA) has announced the appointment of C. Lynn Barclay as vice president of medical and clinical affairs. She joins Zelos from PRA International, where she was vice president of global product development services. Zelos also named two new members to its board of directors: Jan van Heek, senior advisor to the CEO and executive team at Genzyme, and Nick Photiades, director of life sciences at BDC Venture Capital.
Page Bouchard has been appointed senior vice president of preclinical drug discovery and development at Archemix (Cambridge, MA, USA). Dr. Bouchard joins the company from Millennium Pharmaceuticals, where he was vice president, drug safety evaluation.
Ketan Desai has been named chief medical officer of Biopolymer Engineering (Eagan, MN, USA). Dr. Desai was most recently vice president, preclinical and clinical development at Neose Technologies, and was previously global clinical director of rheumatology at Aventis Pharmaceuticals and director, rheumatology, inflammation and oncology at SmithKline Beecham (now GlaxoSmithKline).
Borean Pharma (Aarhus, Denmark) has announced the promotion of Johanna Holldack to CEO. Dr. Holldack was previously the COO of Borean. Her previous posts include COO at MediGene and vice president, global vaccines and therapeutics at Chiron.
Genentech (S. San Francisco, CA, USA) has announced the retirement of executive vice president and CFO Lou Lavigne, effective in March 2005. Mr. Lavigne joined Genentech in July 1982 and has held many positions of increasing responsibility. He was named CFO in September 1988, and was promoted to executive vice president in March 1997. David Ebersman, currently senior vice president of product operations, will replace Mr. Lavigne as CFO, and Pat Yang, currently vice president of S. San Francisco manufacturing and engineering, will replace Mr. Ebersman as leader of the product operations organization.
Martin D. Madaus has been named president, CEO and a member of the board of directors of Millipore (Billerica, MA, USA). He takes over from Francis J. Lunger, who will remain as chairman of the board during a transition period. Dr. Madaus served most recently as president and CEO of Roche Diagnostics. Before that, he was vice president of business development for Roche Molecular Diagnostics.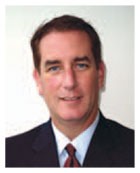 VIVUS (Mountain View, CA, USA) has named Timothy E. Morris vice president, finance and CFO. He joins the company from Questcor Pharmaceuticals, where he served as CFO and senior vice president of finance and administration.
Gary W. Noon has been named senior vice president, pharmaceuticals at Diversa (San Diego, CA, USA). Mr. Noon most recently served as president of IMS Health US, and before that, was with Pfizer/Warner Lambert, where he was responsible for taking pharmaceutical products from the discovery research phase to commercial introduction.
The US Food and Drug Administration (Rockville, MD, USA) has selected Edward Otto to be the new director of the Office of Cellular, Tissue and Gene Therapies within the agency's Center for Biologic Evaluation and Research. Dr. Otto received his PhD in genetics from the University of North Carolina-Chapel Hill in 1987 and did post-doctoral work at both UNC and Duke University. He joined Genetic Therapy Inc. in 1992, ultimately becoming COO. In 2002, he became COO at Intronn.
Invitrogen (Carlsbad, CA, USA) has named Norman (Norrie) J.W. Russell vice president and general manager of its functional genomics strategic business unit. Dr. Russell comes to Invitrogen from Aviva Biosciences, where he was president and CEO. Before that, he served as president and CEO of Lynx Therapeutics.
Healthcare private equity firm Thomas, McNerney & Partners (San Francisco, CA, USA) has announced that Pratik Shah has been named as a venture partner. Dr. Shah was formerly chief business officer and cofounder of Kalypsys. He also served at McKinsey & Company where he focused on biotechnology and venture capital projects.
Oragenics (Alachua, FL, USA) has named James W. Sharpe vice president, business development. Mr. Sharpe is the founder of Ankyr Consulting, and has served as president of that firm since 1999. Before that, he was COO of FEI Technologies (later named Enhance Pharmaceuticals), which was subsequently sold to Barr Laboratories.
About this article
Cite this article
People. Nat Biotechnol 22, 1595 (2004). https://doi.org/10.1038/nbt1204-1595