Has structural bioinformatics advanced enough to form the core of a drug discovery program? A new generation of companies exploiting structure-focused technologies is counting on it.
This is a preview of subscription content
Access options
Subscribe to Journal
Get full journal access for 1 year
$99.00
only $8.25 per issue
All prices are NET prices.
VAT will be added later in the checkout.
Tax calculation will be finalised during checkout.
Rent or Buy article
Get time limited or full article access on ReadCube.
from$8.99
All prices are NET prices.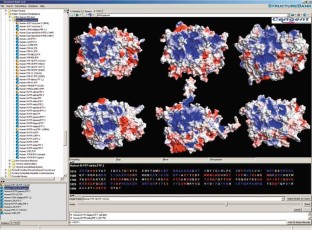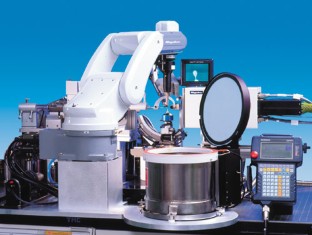 References
1

Goldstein, J.L. Remarks at the Awards Ceremony, Albert Lasker Award for Clinical Research, 1999. http://www.laskerfoundation.org/awards/library/ 1999remarksgsclin2.shtml

2

Shuker, S.B. et al. Discovering high-affinity ligands for proteins: SAR by NMR. Science 274, 1531–1534 (1996).

3

Palczewski, K. et al. Crystal structure of rhodopsin: a G protein–coupled receptor. Science 289, 739–745 (2000).

4

Levinthal, C. How to fold graciously. in Mössbauer Spectroscopy in Biological Systems. Proceedings of a Meeting Held at Allerton House, Monticello, Illinois. (eds. DeBrunner, J.T.P. & Munck, E.) 22–24 (University of Illinois Press, Chicago, IL, USA, 1969).

5

Williams, P. et al. Crystal structure of human cytochrome P450 2C9 with bound warfarin. Nature 424, 464–468 (2003).
About this article
Cite this article
Thiel, K. Structure-aided drug design's next generation. Nat Biotechnol 22, 513–519 (2004). https://doi.org/10.1038/nbt0504-513
Further reading
Tong Li
Matheus Froeyen
Piet Herdewijn

Journal of Molecular Modeling (2010)