Abstract
Spatial working memory, the caching of behaviourally relevant spatial cues on a timescale of seconds, is a fundamental constituent of cognition. Although the prefrontal cortex and hippocampus are known to contribute jointly to successful spatial working memory, the anatomical pathway and temporal window for the interaction of these structures critical to spatial working memory has not yet been established. Here we find that direct hippocampal–prefrontal afferents are critical for encoding, but not for maintenance or retrieval, of spatial cues in mice. These cues are represented by the activity of individual prefrontal units in a manner that is dependent on hippocampal input only during the cue-encoding phase of a spatial working memory task. Successful encoding of these cues appears to be mediated by gamma-frequency synchrony between the two structures. These findings indicate a critical role for the direct hippocampal–prefrontal afferent pathway in the continuous updating of task-related spatial information during spatial working memory.
Relevant articles
Open Access articles citing this article.
Yoav Printz

,

Pritish Patil

…

Ofer Yizhar

Nature Communications Open Access 25 March 2023

Michele Maiella

,

Elias Paolo Casula

…

Giacomo Koch

Scientific Reports Open Access 12 November 2022

Monika Shpokayte

,

Olivia McKissick

…

Steve Ramirez

Communications Biology Open Access 26 September 2022
Access options
Subscribe to this journal
Receive 51 print issues and online access
$199.00 per year
only $3.90 per issue
Rent or buy this article
Get just this article for as long as you need it
$39.95
Prices may be subject to local taxes which are calculated during checkout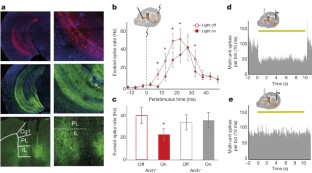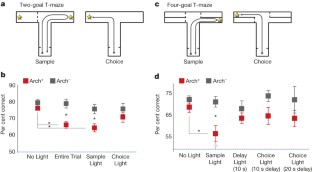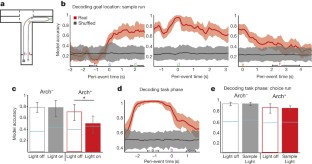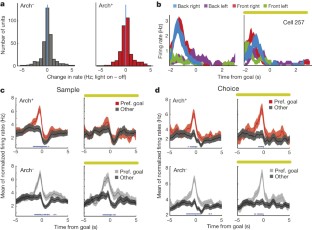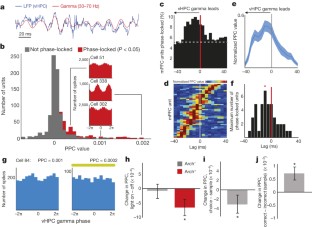 References
Baddeley, A. & Hitch, G. in Recent Advances in Learning and Motivation Vol. 8 (ed. Bower, G. A. ) 47–90 (Academic, 1974)

Klauer, K. C. & Zhao, Z. Double dissociations in visual and spatial short-term memory. J. Exp. Psychol. Gen. 133, 355–381 (2004)

Andrade, J. Working Memory in Perspective (Psychology Press, 2001)

Miyake, A. & Shah, P. Models of Working Memory: Mechanisms of Active Maintenance and Executive Control (Cambridge Univ. Press, 1999)

Baddeley, A. Working memory: looking back and looking forward. Nature Rev. Neurosci. 4, 829–839 (2003)

de Zubicaray, G. I., McMahon, K., Wilson, S. J. & Muthiah, S. Brain activity during the encoding, retention, and retrieval of stimulus representations. Learn. Mem. 8, 243–251 (2001)

Curtis, C. E. & D'Esposito, M. The effects of prefrontal lesions on working memory performance and theory. Cogn. Affect. Behav. Neurosci. 4, 528–539 (2004)

Hyman, J. M., Zilli, E. A., Paley, A. M. & Hasselmo, M. E. Working memory performance correlates with prefrontal-hippocampal theta interactions but not with prefrontal neuron firing rates. Front. Integr Neurosci. 4, 2 (2010)

Jones, M. W. & Wilson, M. A. Theta rhythms coordinate hippocampal-prefrontal interactions in a spatial working memory task. PLoS Biol. 3, e402 (2005)

Sigurdsson, T., Stark, K. L., Karayiorgou, M., Gogos, J. A. & Gordon, J. A. Impaired hippocampal–prefrontal synchrony in a genetic mouse model of schizophrenia. Nature 464, 763–767 (2010)

Lee, I. & Kesner, R. P. Time-dependent relationship between the dorsal hippocampus and the prefrontal cortex in spatial memory. J. Neurosci. 23, 1517–1523 (2003)

Wang, G. W. & Cai, J. X. Disconnection of the hippocampal–prefrontal cortical circuits impairs spatial working memory performance in rats. Behav. Brain Res. 175, 329–336 (2006)

Hoover, W. B. & Vertes, R. P. Anatomical analysis of afferent projections to the medial prefrontal cortex in the rat. Brain Struct. Funct. 212, 149–179 (2007)

Jay, T. M. & Witter, M. P. Distribution of hippocampal CA1 and subicular afferents in the prefrontal cortex of the rat studied by means of anterograde transport of Phaseolus vulgaris-leucoagglutinine. J. Comp. Neurol. 313, 574–586 (1991)

Oh, S. W. A mesoscale connectome of the mouse brain. Nature 508, 207–214 (2014)

Burton, B. G., Hok, V., Save, E. & Poucet, B. Lesion of the ventral and intermediate hippocampus abolishes anticipatory activity in the medial prefrontal cortex of the rat. Behav. Brain Res. 199, 222–234 (2009)

Jung, M. W., Qin, Y., McNaughton, B. A. & Barnes, C. L. Firing characteristics of deep layer neurons in prefrontal cortex in rats performing spatial working memory tasks. Cereb. Cortex 8, 437–450 (1998)

Kjelstrup, K. B. et al. Finite scale of spatial representation in the hippocampus. Science 321, 140–143 (2008)

Royer, S., Sirota, A., Patel, J. & Buzsáki, G. Distinct representations and theta dynamics in dorsal and ventral hippocampus. J. Neurosci. 30, 1777–1787 (2010)

Chow, B. Y. et al. High-performance genetically targetable optical neural silencing by light-driven proton pumps. Nature 463, 98–102 (2010)

Gradinaru, V. et al. Molecular and cellular approaches for diversifying and extending optogenetics. Cell 141, 154–165 (2010)

Rigotti, M. et al. The importance of mixed selectivity in complex cognitive tasks. Nature 497, 585–590 (2013)

Engel, A. K., Konig, P., Kreiter, A. K. & Singer, W. Interhemispheric synchronization of oscillatory neuronal responses in cat visual cortex. Science 252, 1177–1179 (1991)

Carr, M. F., Karlsson, M. P. & Frank, L. M. Transient slow gamma synchrony underlies hippocampal memory replay. Neuron 75, 700–713 (2012)

Yamamoto, J., Suh, J., Takeuchi, D. & Tonegawa, S. Successful execution of working memory linked to synchronized high-frequency gamma oscillations. Cell 157, 845–857 (2014)

Vinck, M., van Wingerden, M., Womelsdorf, T., Fries, P. & Pennartz, C. The pairwise phase consistency: a bias-free measure of rhythmic neuronal synchronization. Neuroimage 51, 112–122 (2010)

Baeg, E. H. et al. Dynamics of population code for working memory in the prefrontal cortex. Neuron 40, 177–188 (2003)

Horst, N. K. & Laubach, M. Working with memory: evidence for a role for the medial prefrontal cortex in performance monitoring during spatial delayed alternation. J. Neurophysiol. 108, 3276–3288 (2012)

Funahashi, S., Bruce, C. & Goldman-Rakic, P. Mnemonic coding of visual space in the monkey's dorsolateral prefrontal cortex. J. Neurophysiol. 61, 331–349 (1989)

Goldman-Rakic, P. S. Cellular basis of working memory. Neuron 14, 477–485 (1995)

Seamans, J. K., Lapish, C. C. & Durstewitz, D. Comparing the prefrontal cortex of rats and primates: insights from electrophysiology. Neurotox. Res. 14, 249–262 (2008)

Rogers, D. C. et al. Photothrombic lesions of the frontal cortex impair the performance of the delayed non-matching to position task by rats. Behav. Brain Res. 49, 231–235 (1992)

Shaw, C. & Aggleton, J. The effects of fornix and medial prefrontal lesions on delayed non-matching-to-sample by rats. Behav. Brain Res. 54, 91–102 (1993)

Sloan, H. L., Good, M. & Dunnett, S. B. Double dissociation between hippocampal and prefrontal lesions on an operant delayed matching task and a water maze reference memory task. Behav. Brain Res. 171, 116–126 (2006)

Izaki, Y., Takita, M. & Akema, T. Specific role of the posterior dorsal hippocampus-prefrontal cortex in short-term working memory. Eur. J. Neurosci. 27, 3029–3034 (2008)

Siapas, A. G., Lubenov, E. V. & Wilson, M. A. Prefrontal phase locking to hippocampal theta oscillations. Neuron 46, 141–151 (2005)

Lubenov, E. V. & Siapas, A. G. Hippocampal theta oscillations are travelling waves. Nature 459, 534–539 (2009)

Patel, J., Fujisawa, S., Berényi, A., Royer, S. & Buzsáki, G. Traveling theta waves along the entire septotemporal axis of the hippocampus. Neuron 75, 410–417 (2012)

O'Neill, P. K., Gordon, J. A. & Sigurdsson, T. Theta oscillations in the medial prefrontal cortex are modulated by spatial working memory and synchronize with the hippocampus through its ventral subregion. J. Neurosci. 33, 14211–14224 (2013)

Ruediger, S., Spirig, D., Donato, F. & Caroni, P. Goal-oriented searching mediated by ventral hippocampus early in trial-and-error learning. Nature Neurosci. 15, 1563–1571 (2012)

Fanselow, M. A. & Dong, H. W. Are the dorsal and ventral hippocampus functionally distinct structures? Neuron 65, 7–19 (2010)

Komorowski, R. W. et al. Ventral hippocampal neurons are shaped by experience to represent behaviorally relevant contexts. J. Neurosci. 33, 8079–8087 (2013)

Meyers, E. M., Freedman, D. J., Kreiman, G., Miller, E. K. & Poggio, T. Dynamic population coding of category information in inferior temporal and prefrontal cortex. J. Neurophysiol. 100, 1407–1419 (2008)

Abbott, L. F. & Dayan, P. The effect of correlated variability on the accuracy of a population code. Neural Comput. 11, 91–101 (1999)

Barak, O. & Rigotti, M. A simple derivation of a bound on the perceptron margin using singular value decomposition. Neural Comput. 23, 1935–1943 (2011)

Anlauf, J. K. & Biehl, M. The AdaTron: an adaptive perceptron algorithm. Europhys. Lett. 10, 687–692 (1989)

Rosenblatt, F. Principles of Neurodynamics: Perceptrons and the Theory of Brain Mechanisms (Spartan, 1962)

Krauth, W. & Mezard, M. Learning algorithms with optimal stability in neural networks. J. Phys. A Math. Gen. 20, L745–L752 (1987)

Dietterich, T. G. & Ghulum, B. Error-correcting output codes: a general method for improving multiclass inductive learning programs. Proc. AAAI 91, 572–577 (1991)
Acknowledgements
The authors would like to thank M. Topiwala for technical assistance, M. Kheirbek for advice and assistance with the design of fibre optics, and M. Shapiro for advice with regards to designing the four-arm T-maze. This work was supported by grants from the National Institutes of Health (MH096274 and MH081968), the Hope for Depression Research Foundation, the International Mental Health Research Organization, the Gatsby Charitable Foundation and the Swartz Foundation.
Ethics declarations
Competing interests
The authors declare no competing financial interests.
Extended data figures and tables
Supplementary information
This video shows a mouse engaged in the 4-goal T-maze task, with and without terminal inhibition by light aimed at mPFC. (MOV 10215 kb)
About this article
Cite this article
Spellman, T., Rigotti, M., Ahmari, S. et al. Hippocampal–prefrontal input supports spatial encoding in working memory. Nature 522, 309–314 (2015). https://doi.org/10.1038/nature14445
Received:

Accepted:

Published:

Issue Date:

DOI: https://doi.org/10.1038/nature14445
Comments
By submitting a comment you agree to abide by our Terms and Community Guidelines. If you find something abusive or that does not comply with our terms or guidelines please flag it as inappropriate.