US judges dismiss injunctions against journals.
In what could be a legal first, two scientists who tried to prevent journals from retracting or expressing concerns about their papers have had their bids dismissed by US courts.
In July, Guangwen Tang, a nutrition scientist at Tufts University in Boston, Massachusetts, was denied in her attempt to stop the American Journal of Clinical Nutrition from retracting her 2012 study about genetically-engineered rice1. Just five months earlier, Mário Saad, a medical researcher at the University of Campinas in São Paulo, Brazil, had been told by a court that he could not prevent the journal Diabetes from publishing expressions of concern about four of his papers2,3,4,5. Saad and Tang used the same lawyer, Steven Brooks of Deutsch Williams Brooks DeRensis & Holland in Boston, for their challenges.
Such injunctions are an unusual — and perhaps unique — approach. "I've done this work a lot, but I have not before encountered this situation," says Mark Dickison, a lawyer with the Boston firm Lawson & Weitzen who represents the American Diabetes Association, which publishes Diabetes. In both cases, the courts decided that the scientists' requests would deny journals their right to free speech. The decisions do not prevent the scientists from suing for damages from defamation, however, and legal action is ongoing in both instances.
Despite the pending litigation, the court decisions are encouraging, says Kenneth White, a lawyer and blogger in Los Angeles who writes in support of free-speech rights. "The firm response from the courts is going to deter researchers and the lawyers they hire." Would-be litigants will also be put off by the publicity that lawsuits attract, he says, because it spreads news about criticism of scientific work more effectively than anything that journals might do. 
Tang had sought her injunction in 2014, hoping to stop the retraction of her paper that described a trial in which children in China ate Golden Rice (engineered to provide β-carotene, a precursor of vitamin A). The journal's decision to retract came after investigations launched by Tufts University found that the children's parents had not been informed that the rice was genetically modified.
But the paper was retracted after the court denied Tang's legal bid. The publisher for the American Journal of Clinical Nutrition says that legal action is ongoing, although refuses to give specifics. Tang did not reply to Nature's e-mails, and her lawyer Brooks says that all options are being considered.
Saad filed his legal action in February this year, shortly after Diabetes published online expressions of concern about four of his papers, saying that the journal had been alerted to potentially duplicated or manipulated images in the studies, and was concerned about the reliablity of some of their data. Saad wanted those notices removed, and sought an injunction that would stop the journal from publishing expressions of concern in print or retracting the papers. According to court documents, Diabetes had twice asked Saad's university in 2014 to investigate his work. The first investigation found mistakes but "no dishonesty"; an account of the other inquiry has not been released, though Saad told Nature he was "pleased with the results."
But Saad's injunction bid was swiftly denied, as was a request to reconsider the motion. The journal published print expressions of concern about four papers on 24 February. Lawyers for both sides met last month about an ongoing defamation claim.
Brooks says that he disagrees with the courts' decisions. "Our main goal in this is to protect the integrity and reputations of two esteemed scientists," he says. "No one ever said that the science was bad; everyone admitted the science is good and we want everyone to know that."
No one contacted for this article knew of other cases in which authors had sued journals to stop retractions to their own publications. Publishers are aware of threats to sue, however.
A 2014 analysis6, for example, followed up on retractions of papers by Joachim Boldt, a German anaesthesiologist. Altogether, 18 journals had agreed in 2011 to retract 88 of Boldt's papers, but 2 years later, 9 of those papers had no retraction notice. According to the analysis, two publishers, representing six of the unretracted papers, said that threats from Boldt's co-authors had kept them from taking action.
White thinks that researchers will also generally find it hard to win defamation cases they bring against publishers in US courts. Because scientists publishing their work would likely be considered public figures, he says, defamation charges have a very high burden of proof in the United States; plaintiffs have to show that publishers acted with malice or reckless disregard. But journals would enjoy greater protection, he adds, if statutes against bad-faith lawsuits, which are already in place in some states such as California, were extended to the rest of the United States.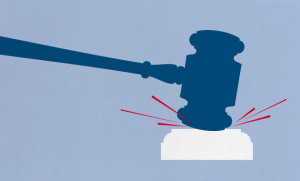 "Generally in cases where the courts have got involved in issues related to academic publishing the courts have taken the opinion that these disputes should be settled at the journals, not in the courts," says Virginia Barbour, who heads the Committee on Publication Ethics, a UK-based charity.
References
Tang, G. et al. Am J. Clin. Nutr. 96, 658–664 (2012).

Oliveira, A. G. et al. Diabetes 60, 784-796 (2011).

Tsukumo, D. M. L. et al. Diabetes 56, 1986-1998 (2007).

Flores, M. B. S. et al. Diabetes 55, 2554-2561 (2006).

Carvalho, C. R. O. et al. Diabetes 46, 1950-1957 (1997).

Elia, N., Wager, E. & Tramèr, M. R. PLoS ONE 9, e85846 (2014).
Related links
Related links
Related links in Nature Research
Related external links
About this article
Cite this article
Baker, M. Courts refuse scientists' bids to prevent retractions. Nature (2015). https://doi.org/10.1038/nature.2015.18175
Published:

DOI: https://doi.org/10.1038/nature.2015.18175
This article is cited by
Melissa Vaught
Diana C. Jordan
Hilda Bastian

Research Integrity and Peer Review (2017)