Nature's weekly audio round-up.
Scientists finally get to the bottom of an interstellar mystery this week: strange bands seen in the spectra of light from distant stars turn out to match perfectly with 'buckyball' ions made of carbon1. The test confirms a suspicion that scientists have had for decades. But what these space-travelling buckyballs are doing there is still up for debate. Also on the show, the schoolchildren who think like scientists, dreaming up experiments to test their theories; treating traumatic brain injury2; and reporter Alexandra Witze describes the atmosphere at New Horizons mission control as the spacecraft completed its Pluto fly-by (more coverage here).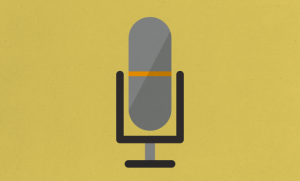 The Nature Podcast is Nature's weekly audio round-up of the best science news and research. Subscribe for free through iTunes or other podcasting software to make sure that you don't miss an episode. Full show notes on the Nature Podcast homepage.
About this article
Cite this article
Podcast: Organic molecules in space and the Pluto fly-by. Nature (2015). https://doi.org/10.1038/nature.2015.17994
Published:

DOI: https://doi.org/10.1038/nature.2015.17994