Access options
Subscribe to Journal
Get full journal access for 1 year
We are sorry, but there is no personal subscription option available for your country.
Rent or Buy article
Get time limited or full article access on ReadCube.
from$8.99
All prices are NET prices.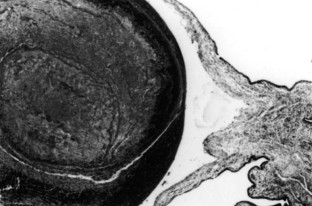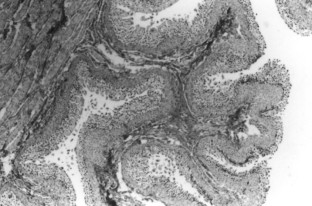 References
1

Harkness, J.E. & Wagner, J.E. Biology and Medicine of Rabbits and Rodents 4th edn (Lippincott, Williams & Wilkins, Philadelphis, PA, 1995).

2

Bray, M.V., Weir, E.C., Brownstein, D.G. & Delano, M.L. Endometrial venous aneurysms in three New Zealand white rabbits. Lab. Anim. Sci. 42, 360–362 (1992).

3

Meir, W.A., Morton, D., Lichtensteiger, C.A. & Foley, G.L. Abstracts of the 45th Annual Meeeting of ACVP: Hematuria associated with endometrial aneurysms in rabbits (Abstract 129). Vet. Pathol. 31, 606 (1994).

4

Baum, I. Hematuria in a rabbit. Lab Anim. (NY) 21, 16–18 (1992).

5

Garibaldi, B.A., Otto, G., Fox, J.G. & Murphy, J.C. Etiology of hematuria in the rabbit. Lab. Anim. Sci. 36, 564–565 (1986).

6

Garibaldi, B.A., Fox, J.G., Otto, G., Murphy, J.C. & Pecquet-Goad, M.E. Hematuria in rabbits. Lab. Anim. Sci. 37, 769–772 (1987).

7

Kaufmann, A.F., Quist, K.D. & Broderson, J.R. Pseudopregnancy in the New Zealand white rabbit: necropsy findings. Lab. Anim. Sci. 21, 865–869 (1971).

8

Tsutsumi, Y. & Hafez, E.S. Endometrial vascularity during pseudopregnancy in the rabbit. J. Morphol. 118, 43–56 (1966).

9

Percy, D.H. & Barthold, S.W. Pathology of Laboratory Rodents and Rabbits 2nd edn (Iowa State University Press, Ames, IA, 2001).
About this article
Cite this article
Allison, N. Diagnosis: Uterine Hemorrhage due to Endometrial Venous Aneurysms. Lab Anim 32, 24–25 (2003). https://doi.org/10.1038/laban0203-24