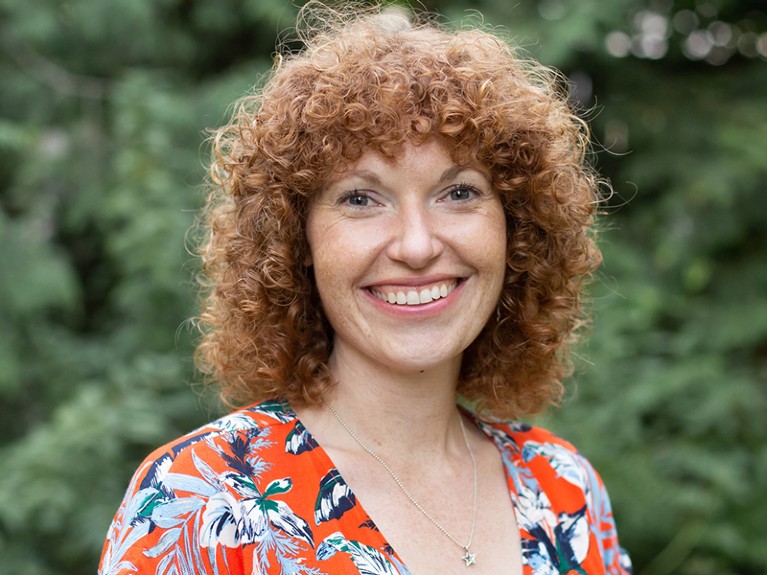 Talk of diversity, equity and inclusion has loomed large in the scientific workplace over the past few years. But how do we put these ideas into practice? In a word, recognition. Mothers in science contend with unique challenges and demands on their time and energy. But funding agencies, administrators and even colleagues are often unaware or fail to recognize the impact of this hidden struggle.
As a tenure-track faculty member, I am fortunate to work in a supportive environment. If I need help with scheduling meetings around school pick-up, or organizing a guest lecture for my students, I can get it. But finding role models of mothers in my research field, and mentors who experienced similar struggles, was challenging. I knew I wasn't alone.
During the pandemic, with meetings cancelled and conferences moving online, it was difficult to network and share research across the scientific community. That's been hard on researchers across the spectrum, but especially for new faculty members: networking is crucial to building a research programme, initiating collaborations and engaging with the scientific community.
Motherhood adds another layer of complexity. With schools and day-care centres closed, holding productive virtual meetings was nearly impossible, and mentoring graduate students while caring for young children at home was exhausting. Even as we move out of the pandemic, the toll of these disruptions is still evident in women's and mothers' careers.
I founded Moms in Proteomics to build a community of like-minded mothers with unique lived experiences in my field. The community started with virtual meetings during the pandemic, and has now expanded into in-person events, discussions and social activities at scientific conferences around the world.
'Proteomics' refers to the study of proteins; it involves techniques that help us to better understand the biological changes that drive disease. My research programme uses proteomics to answer questions about global food security and human health. Through Moms in Proteomics, I wanted to learn from others. I was interested in hearing about their successes and challenges. I sought to discuss opportunities for transformation, and to initiate changes in practice. Along the way, I learnt three key lessons.
Gather perspectives
My vision for Moms in Proteomics was to develop a small network of mothers whom I could recommend for invited talks, highlight through social media, nominate for awards and propose as reviewers on grants and manuscripts. But I didn't appreciate the true potential behind the initiative. Women, and even male allies, embraced the idea — and expanded it.
Since our first virtual meeting in 2021, the membership has grown to span 12 countries, with more than 75 members representing both junior and senior researchers, as well as administrators. Members range from undergraduate students to retired scientists, and include researchers in government, industry, academia and communication. They cover a variety of scientific disciplines, including not only proteomics but engineering, chemistry, ecology, biology, physics and ethics.
Perhaps most importantly, Moms in Proteomics now extends beyond my initial vision by providing an inclusive environment for all. Beyond mothers, the platform provides a forum for any individuals interested in balancing their professional and personal lives — as well as for allies and mentors of women and female-identifying researchers, and for administrators wanting to build a more inclusive and supportive workplace.
Spread the word
When the Human Proteome Organization put out a call for 'Hot Topic Discussion' themes for its 2021 annual meeting, I suggested that Moms in Proteomics could form an online discussion panel. I thought it was a long shot, but the selection committee embraced the idea. I invited six outstanding colleagues from Europe, the United States and Canada, who were mothers and successful researchers in their fields — as well as being founding members of the forum. We focused on six themes and engaged with the audience to address grand challenges and individual hurdles.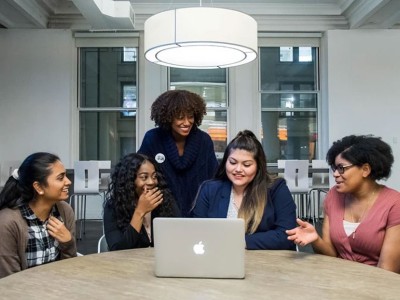 Safe space: online groups lift up women in tech
What followed was an opportunity to showcase Moms in Proteomics at scientific venues1 and through news outlets, outreach and social media. Within six months, our membership grew tenfold, from me and my six co-panellists to 75. This momentum brought us to the attention of Bruker, a leader in scientific instrumentation and computational data-analysis platforms based in Billerica, Massachusetts. The company reached out, asking how it could support our initiative. This got me thinking about how we could expand Moms in Proteomics and get industry and academia to support the forum and the various initiatives that were important to its members.
Turn words into practice
Appreciating the varying complexities and experiences that everyone faces, I polled members to learn what they were looking for. What would attract new members to join the initiative? What would engage current members to participate in events, discussions and promotion? What would make a difference for the individual and for mothers in science worldwide?
Responses varied, but common themes emerged. The need for support and mentorship rose to the top of the list. Members were also interested in career advice and feedback on ideas and grants, as well as chances to talk about what works and what doesn't when balancing a career with raising kids. Networking events, both formal and informal, whether in-person or virtual, also ranked highly. Such events provide direct opportunities for mothers to share their research and ideas with colleagues. These events also present the perfect opportunity for academic and industry partners to recognize successes by funding travel and achievement awards. Training programmes to enhance expertise and knowledge were also highly regarded as a sustainable method of support. A common response, albeit a formidable one, was to improve advocacy for women and mothers in the workplace.
Armed with these ideas, a unified voice and industry support, Moms in Proteomics is now positioned to move these ideas into practice. Some I can transform into reality through networking events and social activities. But the larger goal of advocating for mothers in the workplace will require time, strategy, allies and, of course, funding. If you'd like to help, please join Moms in Proteomics and advertise the initiative in your own networks. Together, we can build the community that we need to make proteomics, and science in general, a more welcoming and supportive place.