Hello Nature readers, would you like to get this Briefing in your inbox free every day? Sign up here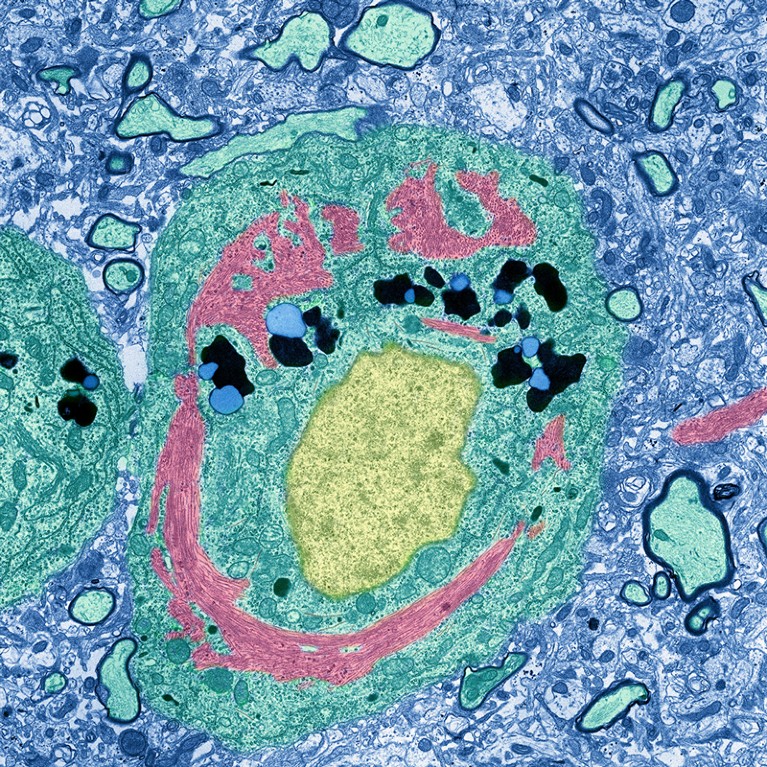 No gene variant is a bigger risk factor for Alzheimer's disease than one called APOE4. But exactly how the gene spurs brain damage has been a mystery. A study has now linked APOE4 with faulty cholesterol processing in the brain, which in turn leads to defects in the insulating sheaths that surround nerve fibres and facilitate their electrical activity. Preliminary results hint that these changes could cause memory and learning deficits. And the work suggests that drugs that restore the brain's cholesterol processing could treat the disease.
Reference: Nature paper
Researchers have identified the environmental conditions that spark spillovers of a virus from bats to humans. Scientists can now predict probable spillovers of the deadly Hendra virus up to two years in advance — giving them the opportunity to intervene to prevent them. Drought, habitat loss and food stress are key drivers. When food is in short supply, bats shed more Hendra virus, and more horses — an intermediate host — get sick. The work "underscores the enhanced risk we are likely to see" with climate change and increasing habitat loss, says conservation biologist Alice Hughes.
References: Nature paper & Ecology Letters paper
Features & opinion
The computers, smartphones and other technologies that define modern life are creating waste across the world. A combination of technological and policy solutions could help to limit the damage.
Nature Outlook: The circular economy is an editorially independent supplement produced with the financial support of Google.
Sand — specifically river and beach sand, which is needed for building — is running out. Without it, the construction industry is facing a crisis. A fresh framework for thinking about construction and the economy could help. A circular model, designed to keep materials in use for as long as possible, would mean that less sand ends up in landfill and less energy is wasted during construction, leading to a more sustainable industry that benefits businesses and the planet.