Hello Nature readers, would you like to get this Briefing in your inbox free every day? Sign up here.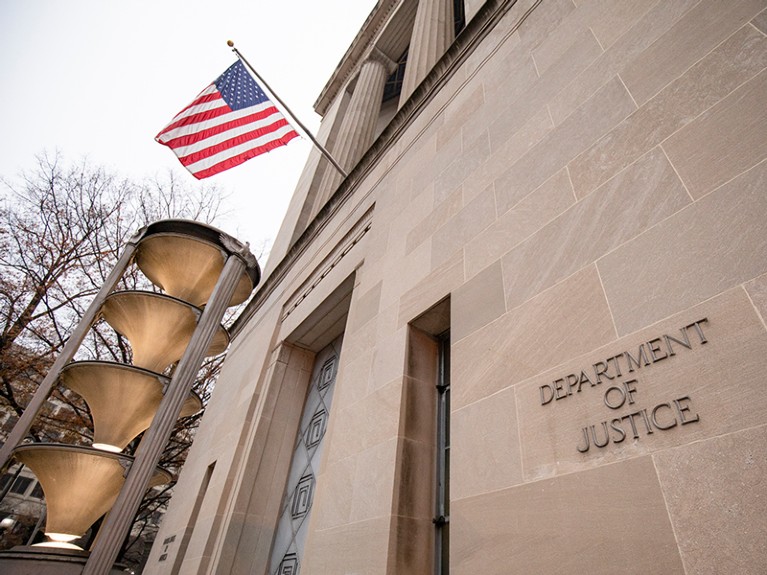 A criminal trial begins this week for chemical engineer Feng 'Franklin' Tao, thought to be the first academic researcher arrested under the China Initiative — a controversial programme launched by the US government in 2018 to protect US laboratories and businesses from economic espionage. The trial comes just one month after the US government announced the end of the programme, which was criticized for alleged racial bias and its criminalization of administrative errors. Legal and academic scholars say the trial of Tao, who is of Chinese descent, is a test case for how the United States will treat the civil liberties of researchers with Chinese heritage in a post-initiative era.
Scientists say they can sequence almost the whole genome of a days-old embryo created for in vitro fertilization (IVF). They were able to achieve the feat with so few cells by filling in the blanks with their knowledge of the parents' DNA. Researchers then calculated the risk that a person with that genome might develop certain diseases, such as breast cancer and type 2 diabetes. These 'polygenic risk scores' could hypothetically be used to select which embryos are transferred.
The ethics of such preimplantation genetic testing are murky and the utility is unclear, write bioethicists Josephine Johnston and Lucas Matthews. "For now, prospective parents seeking IVF should not be offered polygenic risk scores for diseases unless they are part of rigorous clinical trials," argues a Nature editorial.
Science | 8 min read, Nature Medicine News & Views | 6 min read & Nature Editorial | 6 min read
Reference: Nature Medicine paper
Not all forest-restoration efforts deliver the same biodiversity benefits. Researchers compared the performance of monoculture tree plantations with diverse native forests in 53 countries. The latter provided better carbon storage and water delivery, and were better at preventing soil erosion. The former yielded more wood. China has invested heavily in reforestation, mostly relying on huge tree plantations of fast-growing species. "This is actually a largely missed opportunity for conservation," says study co-author and conservation ecologist, Hua Fangyuan.
A hot, giant exoplanet, called WASP-121b, could experience ruby and sapphire rain. Astronomers developed a three-dimensional model of the planet based on observations taken from a spectroscopic camera aboard the Hubble Space Telescope. The exoplanet has a hot day side that always faces its star, and whips around in an orbit of just 30 hours. Winds could be blowing vapourized titanium and aluminium from the hot side to the night side, where it rains down as droplets of liquid metal, ruby and sapphire.
Reference: Nature Astronomy paper
Features & opinion
Anthropologist Christen Smith got so sick of seeing her work used without attribution that she made a T-shirt to wear at conferences that said: "Cite Black Women." The shirts were a runaway hit. "There were so many Black women who had very similar experiences," says Smith. Bibliometric assessments confirm that there are persistent biases in citation patterns that disadvantage women and people of colour. Those who seek to redress the balance emphasize that sticking a few more names onto a reference list is not the goal. "We're talking about acknowledgement. We're talking about engagement," says Smith. "We're talking about recognition, and the valorization of ideas."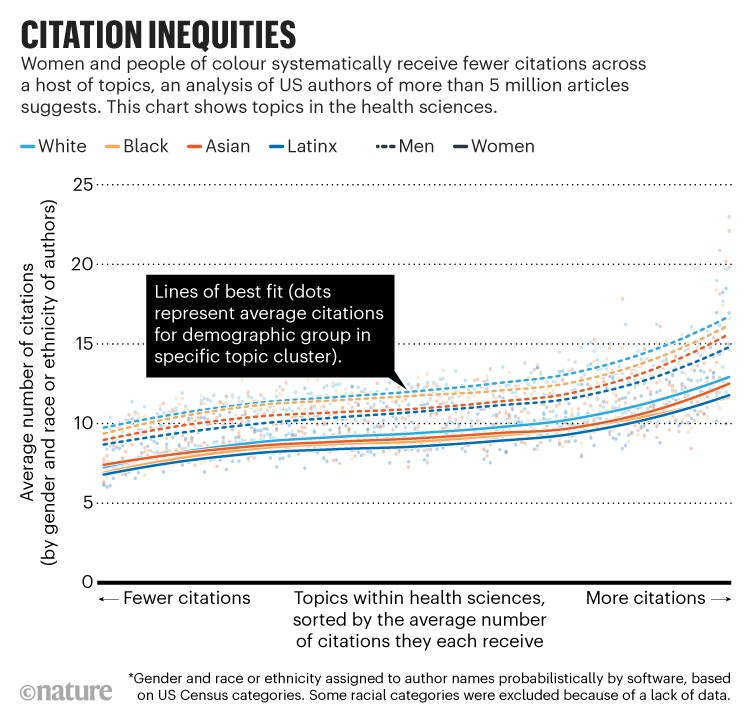 Russia's invasion of Ukraine has sent wheat prices soaring to record highs, threatening food security in some of the regions that can least bear the strain. Meanwhile, heavy rains have dented China's winter wheat crop. The situation "highlights the folly of having 2.5 billion people depend so heavily on three main regions", argues Alison Bentley, director of the Global Wheat Program at the International Maize and Wheat Improvement Center in Texcoco, Mexico. She describes how to create a more resilient, distributed wheat supply.
11%
The estimated proportion of the world's calories that come from crops grown in Russia and Ukraine.