Extraordinary downpours such as those responsible for deadly flooding in Western Europe last month are becoming more frequent, and more intense, as a result of climate change. That's the finding of a rapid attribution study by researchers involved in the World Weather Attribution initiative, which assesses whether global warming is a factor in extreme weather events.
The research adds to a growing list of attribution studies that demonstrate the current impacts of human-caused climate change. "This happened in highly-developed Germany, which is not regarded as particularly vulnerable to climate change compared to most countries in the world," says Ralf Toumi, a climate scientist at Imperial College London, who was not involved in the research. "It shows us nowhere is truly safe as we continue to roll the dice of extreme weather."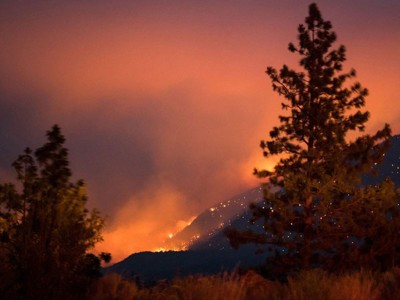 Climate change made North America's deadly heatwave 150 times more likely
The severe floods in mid-July that killed at least 220 people in Germany and Belgium followed 2 days of heavy rain that caused several rivers in the region to burst their banks. The worst-hit areas were around the Ahr and Erft rivers in Germany and the Meuse in Belgium, which experienced the most rainfall in a 24–48-hour period since records began.
The floods damaged the measurement stations that scientists normally use to collect data on water levels, so the attribution study instead relied on rainfall data to assess the influence of climate change on the event.
The researchers poured these data into models that combined historical local weather and rainfall data with climate simulations for the wider region. The models suggested that human-caused climate change had increased the rainfall intensity of such storms by 3–19%, relative to a pre-industrial climate that was 1.2 ºC cooler than today's.
They also estimated that similar events can now be expected to hit any part of Western Europe about once every 400 years. "The likelihood of such an event to occur today compared to a 1.2 ºC cooler climate has increased by a factor between 1.2 and 9," write the authors in a preprint published on the World Weather Attribution website. The work has not yet been published in a peer-reviewed journal.
Sjoukje Philip, a climate researcher at the Royal Netherlands Meteorological Institute in De Bilt, who co-authored the study, says that it is difficult to analyse the influence of climate change on heavy rainfall at very local levels. "But we were able to show that, in Western Europe, greenhouse gas emissions have made events like these more likely," she said in a statement.