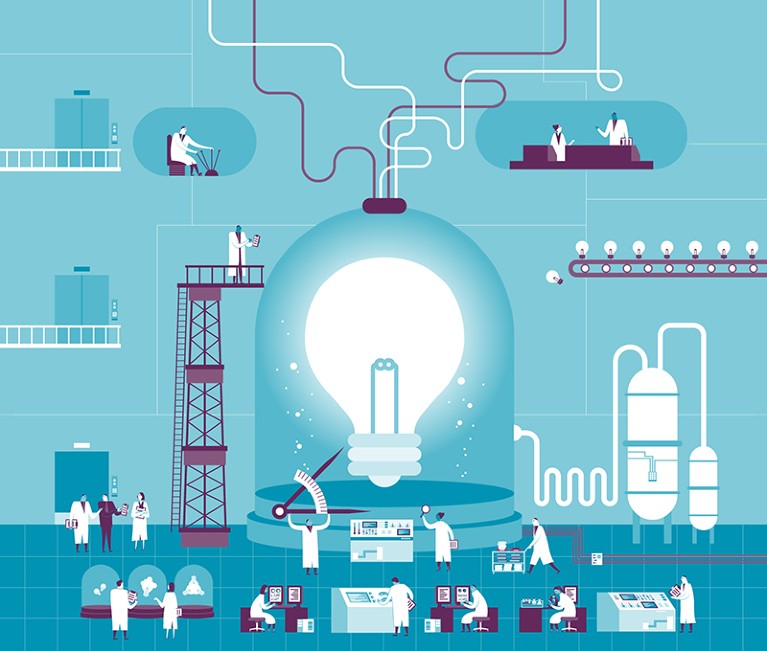 Academic research constantly disperses seeds of scientific insight. Occasionally, these seeds land on the fertile soil of commercial interest, and a new business takes root. The innovation pathway from university research to start-up company is an essential part of the economy. This Outlook is devoted to some of the star spin-offs that have formed in the past four years.
About 100 companies entered this year's competition for The Spinoff Prize. Our panel of judges — who have experience not only in research but also in technology transfer, venture-capital investment and new business development — selected the eight that showed the most compelling combination of innovative science and promise to improve lives. Good science alone is not sufficient for entrepreneurial success, so the judges also evaluated each company's business plan and the teams who will implement the tricky transition from laboratory to marketplace.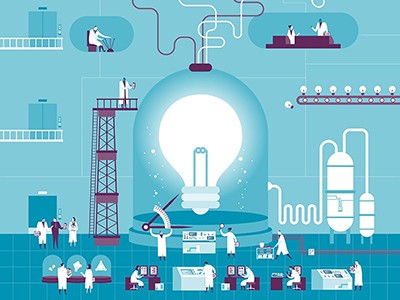 Part of Nature Outlook: The Spinoff Prize 2021
These final eight are each profiled in this Outlook. The selected spin-offs have the potential to develop innovative products across many fields. In the life sciences, they are working on cancer diagnosis and therapy, liver regeneration, AI-driven drug development, the treatment of post-traumatic stress disorder and the early detection of epilepsy. In the physical sciences, one spin-off is developing super-efficient solar cells whereas another is combining nanomaterials in ways that could lead to better catalysts and more potent batteries.
The eight companies earned the right to enter a 'pitch slam' competition, in which they each presented their businesses to the judges. The contest culminated on 12 July with the announcement of the winner: HighT-Tech. This spin-off from the University of Maryland in College Park will be awarded €30,000 (US$36,000). The announcement was made at Future Insight Days 2021, an online event organized by Merck in Darmstadt, Germany, Nature's partner in The Spinoff Prize.
Choosing the top spin-offs inevitably required making some difficult decisions. Many of entrants that didn't make the cut offer creative and fascinating avenues for a better and healthier future. The ones to watch article lists ten spin-off companies that the judges think still deserve close attention in the months and years ahead.
Finally, Nature revisits the 12 finalists from The Spinoff Prize 2020 to see how they have fared over the past year. Surprisingly, given the precarious nature of start-ups and the difficulties caused by the pandemic, all of these companies are still operating and many have secured new funding and increased their staff.
We are pleased to acknowledge the financial support of Merck in producing this Outlook. As always, Nature retains sole responsibility for all editorial content.