Undergraduates often find research opportunities through university labs and government programmes. The experience can boost their confidence and develop their interest in pursuing careers in science, technology, engineering and mathematics. But when the COVID-19 pandemic started, many of these programmes were cancelled, and others restricted the number of participants.
Students adapted by seeking out opportunities through university alumni networks or conducting scientific projects at home. Nature asked five undergraduates about their experiences of doing research as competition for places increased during the pandemic, and about their advice for other early-career scientists.
ANGELA SCHMITT: Work on your writing skills
Angela Schmitt is a biologist and third-year undergraduate student at the University of Pennsylvania in Philadelphia.
My first research experience was from mid-September to December 2020. I worked with Katie Barott, a marine biologist at the University of Pennsylvania in Philadelphia who studies the ecology and reproduction of corals and anemones. Her laboratory does a lot of work in Hawaii, where I grew up, surrounded by nature and the ocean.
I did wet-lab work at home, testing how sodium bicarbonate affects sperm movement in anemones, which can spawn in the lab if the environmental conditions are right. My mentor — Kelsey Speer, a postdoctoral researcher at the lab — sent me a giant box of supplies that had reef salt to make salt water, an aquarium light and a water pump. Her friend collected anemones from New Jersey and sent them to my grandparents' house in Connecticut, where I was living at the time.
I set up a lab in my study room. The set-up took up two large tables. My grandma kept calling the shrimp I had to feed the anemones "maggots", but she and my grandad were pretty impressed overall and thought I was a real scientist.
Doing research was intimidating in the beginning: my main priority was keeping 35 anemones alive. My mentor and I had weekly Zoom calls to discuss any issues I had. It was different from being in the lab with a mentor who could walk me through each piece of equipment and explain how the lab works. I had hoped to gain skills that would apply to other labs, such as running polymerase chain reaction (PCR) tests and using microscopy techniques. I would probably feel more confident if I had a research experience in the lab, and I'd be better connected to the other lab members, too.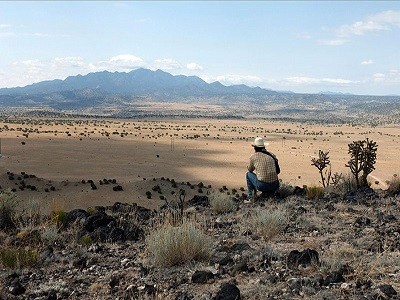 Novelist Cormac McCarthy's tips on how to write a great science paper
This remote research experience was great for honing my writing skills. I wrote a research proposal at the beginning of the project and submitted a final paper at the end. Kelsey did a great job mentoring me through the writing process. She explained what kind of language to use and which types of graph and figure to include. She also sent me a microscope, so I learnt how to assemble, use and disassemble it.
Although none of the anemones ended up spawning by the end of my experiment, I developed skills for doing scientific research. My advice to others is don't give up. Contact professors you are interested in working with, because a lot of them are committed to providing research opportunities to undergraduate students during the pandemic. There are still ways to gain research experience and write scientific papers from home.
JOHN (JOO YEON) KIM: Tap into your resources
John (Joo Yeon) Kim is a biologist and third-year undergraduate at Swarthmore College in Pennsylvania.
For me, doing research remotely couldn't replace the in-person experience. I'm a pre-medical student, so I had planned to use summer lab internships to find out whether I enjoyed research in medicine and disease.
Before the pandemic, my adviser informed me of research programmes at academic institutions and hospitals. I applied to quite a few, including a lab at Children's Hospital Los Angeles in California that studies kidney disease in children, but most programmes were cancelled or had become much more competitive because they had limited spots owing to COVID-19.
My pre-medical adviser suggested that I contact people from the university's alumni directory. I e-mailed about 100 people, saying, "I know it's a hard time right now, but if you need any help at your workplace, please let me know." A few people responded, mainly medical professionals from private practices, saying they'd be happy to have my help. I decided to do an in-person internship from May to August with an orthopaedic surgeon in San Francisco, California.
Once I'd secured an internship, I started worrying about funding, because the internship was unpaid and San Francisco is a really expensive area; I couldn't afford to live there. My institution has an emergency fund for students that covered my stipend for the internship. I will have to pay it back eventually, but there's no interest or strict deadline.
Working with an orthopaedic surgeon was completely different from my previous research experience — studying beetles in the woods in Virginia — but I discovered that many research skills are transferable across subjects. It's all science: you find a central question to answer, read the relevant literature, collect data and write scientific articles about the findings. The experience also piqued my interest in this field of medicine, and I'm now considering surgery as a career option.
One of the main challenges for a lot of undergraduate students is finding the proper resources to do research, especially outside colleges or universities. My advice is to use every single resource you have and rely on the people you know. I never would have e-mailed alumni had my adviser not suggested it. I have several undergraduate mentors from my university's biology club and society for students pursuing health careers. It was really helpful to ask older students about what they did during the summer and which programmes and funding opportunities they applied to. They gave me concrete solutions for finding research experiences before and during the pandemic.
MIZUHA KIKUIRI: Find people who keep you motivated
Mizuha Kikuiri is a first-year master's student at Tohoku University in Sendai, Japan.
I was supposed to start research on meteorites for my final-year thesis in April 2020, but undergraduate students weren't allowed to go onto campus until August. The university didn't push back the January 2021 deadline, so I had only half the time to complete my research project. It was a really intense experience.
I wasn't able to access the facilities to collect data on meteorites. Because meteorite samples are often very small, researchers use digital microscopes to analyse the mineral composition and oxygen isotopes in their samples. There are several facilities that have these microscopes in Japan, but the closest one is a four-hour drive from my university. My thesis adviser, astronomer Tomoki Nakamura, was allowed to work at the facility, so he went there and analysed samples for me, and I continued my project from home.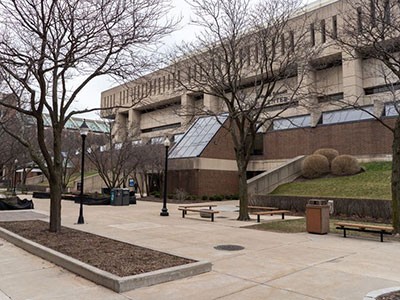 Science-ing from home
Since last April, Nakamura has scheduled weekly two-hour meetings to teach me about meteorites and how to conduct research. I learnt how to read scientific papers and developed my knowledge about meteorites. I had no knowledge about them before I started my project. Once we had the data from the samples, I analysed them and wrote my thesis.
There are a few things I missed out on by doing a research project during the pandemic. I really wanted to learn how to use the microscopes in the facilities and to get to know other researchers at the university. I also wanted to use this research experience to decide whether I wanted to pursue a doctoral degree or apply for other jobs instead. Because I wasn't able to fully experience the research programme, I'm not sure about my future path. But this April, I started a master's programme at Tohoku University in Sendai, Japan, to continue studying meteorites.
Working from home was really hard because I live alone and couldn't see family or friends. I wanted to study a lot, but couldn't access the same resources that I could when I attended university in person. My advice to other undergraduate researchers is to always ask for help from your professors, family and friends. My father is a researcher, too, so he helped me to navigate this experience and to stay motivated through the challenges.
ANDA OCHI: Make 'yes' your default
Anda Ochi is a fourth-year pre-pharmacy student at Monroe Community College in Rochester, New York.
In September 2021, I will begin pursuing my pharmacy degree at St. John Fisher College in Rochester, New York. I had wanted to do research before starting the programme, and I was assigned to work on an eight- to ten-week research project at Binghamton University in New York through the National Institutes of Health's Bridges to the Baccalaureate Research Training Program, which connects community-college students with labs around the United States.
I almost quit the programme after learning that I couldn't attend the lab in person, but changed my mind after watching the 2008 feel-good movie Yes Man, starring Jim Carrey as a man who is encouraged to seize every opportunity. It helped me to realize I had to take advantage of this opportunity.
I worked on an ecotoxicology project that explored how road salt, applied in winter to help melt ice, affects freshwater habitats and the frogs that live in them. In spring, the salt washes out to the freshwater pools and streams where amphibians live, and it can be very toxic. My project tested how different quantities of salt affected the survival of wood-frog (Lithobates sylvaticus) larvae.
Because I wasn't in the lab, I couldn't do the experiments myself. My mentor set up the trials and collected data, which I then analysed. I also read a lot of scientific papers relevant to the research I was doing and acquainted myself with PowerPoint software. Towards the end of the project, I presented my findings to hundreds of people at the online McNair Illinois Trio Symposium after giving a similar presentation to lab members over Zoom. The lab members asked a bunch of questions, which was extremely helpful because I was able to answer every question that came up during my conference presentation.
Although I missed out on lab experience, I learnt that it's beneficial to understand the research process and how to find your own rhythm while working from home. I had to structure my schedule carefully to make sure I got my work done and could still spend time with my dad, sister and other family members.
My advice would be to find a schedule that works for you — because everybody's won't be the same — and to be open to opportunities that make sense for the career path you want to pursue. You don't have to see the movie, but for me, being a 'yes man' was definitely worthwhile.
ANDRÉS JIMÉNEZ: Expand your connections
Andrés Jiménez is a petroleum engineer and recent graduate from the National Polytechnic School in Quito, Ecuador.
Ecuador is one of the most biodiverse countries in the world, but it's also a low-income country — and oil, one of its main exports, is largely obtained through extraction in the Amazon rainforest. The oil industry has led to the loss of large portions of the rainforest, but in 2001, the government established environmental standards to improve practices used by oil companies.
Throughout the pandemic, I worked on a research project exploring the impacts of this legislation in three blocks, or geographic regions, of Ecuador's Yasuní National Park. I used satellite data to confirm biological information that was collected in the field by an oil company and provided to me by the country's Ministry of Environment and Water.
Specifically, I used satellite images to determine whether oil companies were following the special protections outlined in the 2001 law by measuring the density of biological components, such as trees, other plants, and animals. I also spoke with several people who worked for Petroecuador, the country's government-owned petroleum enterprise, to determine the legal limitations of my work. As a petroleum engineer, I need to develop knowledge in many fields, including law, biology, geology and mechanical engineering.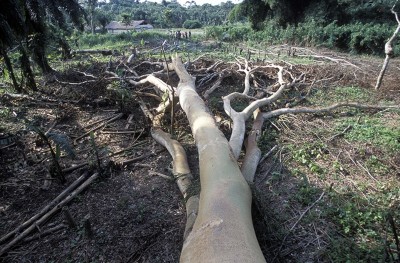 Why deforestation and extinctions make pandemics more likely
Because everyone was working virtually, it was easy to connect with other researchers and government employees and to get questions answered quickly by e-mail, WhatsApp or videoconference. The downside is that it is more difficult to address certain problems over the Internet. Even in a videoconference with my colleagues, it's challenging to communicate about certain issues related to computer programs and statistics.
Despite the challenges, it felt really good to invest my time in a productive research experience. I wasn't taking classes or working, so I could spend the entire day working on my research project and writing my manuscript. My mentor also checked in every week to get updates on my progress.
The most important thing I learnt is that technology allows you to connect with the world. I remember reading a paper authored by a scientist in India, and I just sent him an e-mail to ask about his research. He responded quicky and was very nice. I never thought about e-mailing an author of a research paper before the pandemic.