Hello Nature readers, would you like to get this Briefing in your inbox free every day? Sign up here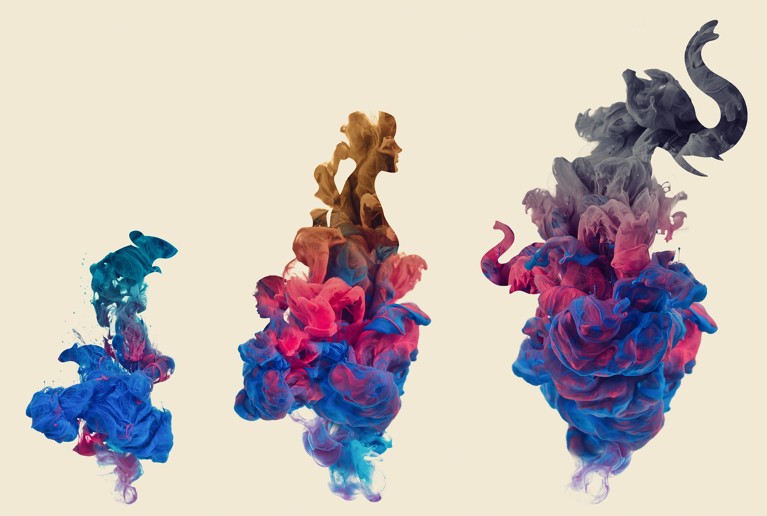 Biologists are uncovering how tiny 'clocks' in our cells might help govern body size, lifespan and ageing. (Mouse cells seem to run faster than human cells, which tick faster than whale cells.) A wave of research is starting to yield answers for one such timepiece: the 'segmentation clock'. It helps developing embryos to form repeating body segments, such as vertebrae. Researchers want to understand how differences in developmental pace give rise to organisms with such different bodies and behaviours.
Ingenuity, the helicopter that has made the first powered flight on another world, has shared its own perspective of Mars. It snapped a photograph of the Perseverance rover, which carried the tucked-up drone on its belly on the journey from Earth.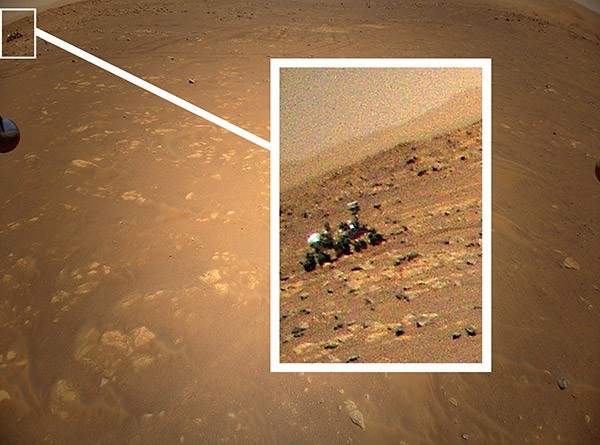 Features & opinion
Researchers are using machine-learning algorithms to decode communication between animals, and possibly connect us with intelligent species such as dolphins, elephants and our fellow great apes. But some researchers doubt that genuine translation is possible between species that don't share fundamental perceptual and cognitive processes. "You can't just have a Skype conversation," says physicist and dolphin researcher Marcelo Magnasco. "We will need to understand what it is to be a dolphin."