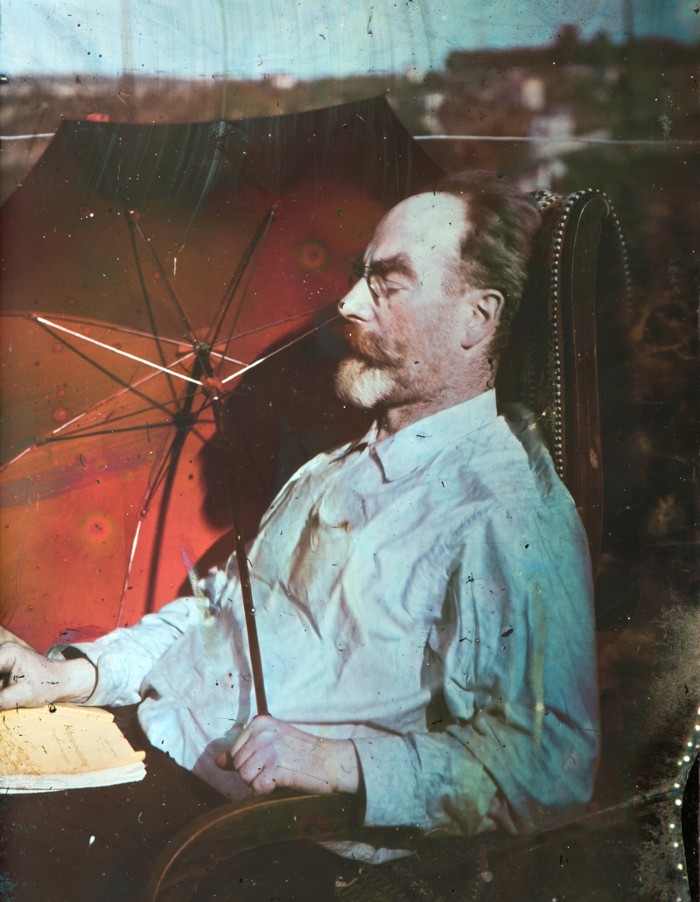 Optics and photonics
A pioneering photographic method shows its true colours
Physicist Gabriel Lippmann won a Nobel prize in 1908 for his imaging technique, which was thought to faithfully capture scenes in colour. But the technique isn't perfect. An analysis shows how 'Lippmann photography' distorts colours — and its authors introduce a way to reconstruct the original scene.
Lippmann's method harnesses more of the visible spectrum than the red, blue and green light needed for colour photography. In his approach, light passes through a glass plate and bounces off a reflective surface, such as air. The light then interferes with itself inside a light-sensitive coating on the plate.
Gilles Baechler and his colleagues at the Swiss Federal Institute of Technology in Lausanne used Lippmann plates to photograph a rainbow-like band of light. They found that a reflective layer of liquid mercury shifted colours towards the red end of the spectrum; a reflective layer of air shifted colours towards the blue end.
The group devised an algorithm to reconstruct the original colours of Lippmann-plate images; however, it is difficult to apply to historical plates because of uncertainty about the dyes used in the exposure process.