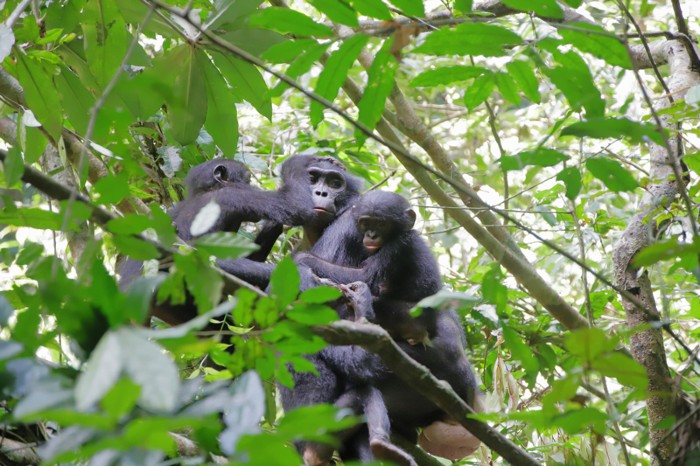 Animal behaviour
Bonobo mums open their arms to outsider orphans
Plenty of mammals will take in an orphaned infant, but few will adopt one from outside their social group. Now, Nahoko Tokuyama at Kyoto University in Japan and her team have documented two wild bonobos that adopted orphaned infant bonobos from outside their group — a first for great apes other than humans.
During observations at the Luo Scientific Reserve in Wamba, Democratic Republic of the Congo, the scientists saw the mother bonobos (Pan paniscus) carrying, grooming, nursing, and sharing food with their adoptees, who were in excellent health and treated well by their new social groups. The team's analysis of DNA extracted from the infants' faeces confirmed that the youngsters were genetically unrelated to the groups they lived in.
The researchers speculate that some uniquely bonobo traits made such adoptions possible, including their high tolerance for out-group members, their general love of babies, and their overall altruistic tendencies.