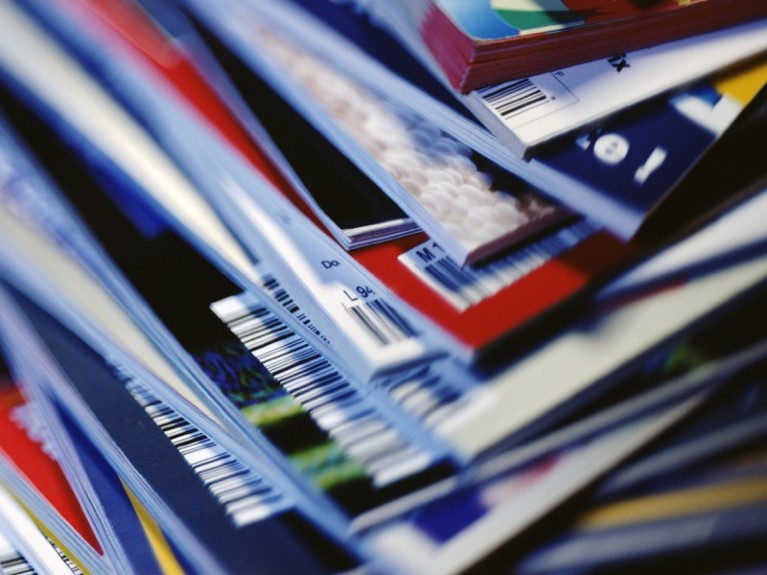 The widely used academic database Scopus hosts papers from more than 300 potentially 'predatory' journals that have questionable publishing practices, an analysis has found1. Together, these titles contributed more than 160,000 articles over three years — almost 3% of the studies indexed on Scopus during the period. Their presence on Scopus and other popular research databases raises concerns that poor-quality studies could mislead scientists and pollute the scientific literature.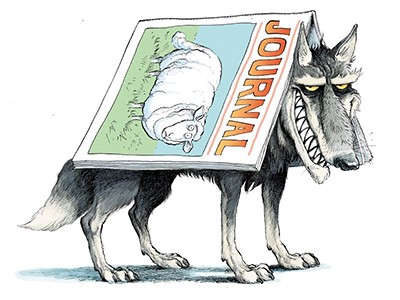 Predatory journals: no definition, no defence
"There are potentially serious consequences of predatory articles being indexed in scientific databases," says Anna Severin, a sociologist who studies peer review at the University of Bern and has written about predatory journals infiltrating citation databases2. "Researchers might base their further research on poor-quality or even fabricated findings and cite these in their own publications, thereby further distributing untrustworthy science," says Severin, who wasn't involved in the latest study.
Predatory journals are those that tend to publish low-quality science and deviate from best editorial practices. They might use false or misleading information, or aggressive solicitation practices, and collect fees for publishing work that undergoes little editorial scrutiny. Researchers have previously found that some such journals are indexed in popular scholarly databases such as the biomedical site PubMed3, but the extent of the problem is difficult to quantify.
To conduct the latest analysis, published in Scientometrics on 7 February1, Vít Macháček and Martin Srholec, economists based at an economic institute run by Charles University and the Czech Academy of Sciences in Prague, compared the titles indexed in Scopus with a list of potentially predatory journals that was maintained by former librarian Jeffrey Beall until 2017. They found 324 of these questionable journals on the database; collectively these titles published some 164,000 papers between 2015 and 2017. That's around 2.8% of the total number of papers indexed in the database during that period.
Scopus, which is run by the Dutch publisher Elsevier, says that it has stopped indexing new content for 65% of all journals that are flagged to it for re-evaluation because of concerns about publishing practices. That means that papers from these titles are no longer added to the database — however, old content remains indexed, a spokesperson says. "Scopus is vigilant in identifying and discontinuing journals that are, or have become, predatory," they told Nature. Scopus's content-selection board evaluates and regularly reviews the inclusion of journals in the database, checking whether they meet certain metrics thresholds.
The inclusion of predatory journals in databases is problematic because it means that they can inflate author metrics, say physiologists Andrea Manca and Franca Deriu at the University of Sassari in Italy, who worked on the study identifying predatory journals in PubMed. This can make a difference in countries where career advancement strictly depends on these metrics.
In 2017, in an effort to address the problem of predatory journals, PubMed issued guidelines on the titles authors should publish in. But keeping track of these titles is difficult, say Manca and Deriu. "Predatory journals are continuously changing names and publishers, and keep growing in number as we speak."