Many young children have little or no exposure to working scientists and the types of jobs that they do. So the idea of pursuing a career in science is not on their radar.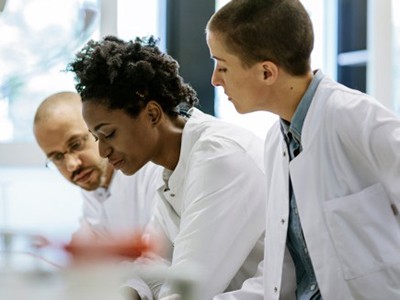 Collection: Diversity and scientific careers
But that can change when you invite scientists to spend time with a class of lively pupils from a socially and ethnically diverse community. They plant a seed, in which the idea of pursuing a career in science can take root.
This is what the education outreach programme team of London's Francis Crick Institute aims to do. The team hopes that building 'science capital' in those crucial early years will lead to a more diverse scientific workforce.
This episode is part of Science Diversified, a seven-part podcast series exploring how having a more diverse range of researchers ultimately benefits not only the scientific enterprise, but also the wider world.
13:50
Each episode in this series concludes with a follow-up sponsored slot from the International Science Council (ISC) about how it is exploring diversity in science.
Never miss an episode: Subscribe to the Working Scientist podcast on Apple Podcasts, Google Podcasts, Spotify or your favourite podcast app.