Excitement as outspoken HIV researcher named to lead key US health agency
A renowned HIV researcher, Rochelle Walensky, will become the new head of the US Centers for Disease Control and Prevention (CDC) after Joe Biden takes over as president in the new year — and scientists are thrilled.
"Collectively, it feels like the entire infectious-disease and public-health community is excited to have her in the position, and to help lead the CDC during such a pivotal time," wrote Saskia Popescu, a Phoenix, Arizona-based epidemiologist with George Mason University, in an e-mail to Nature.
"As a prominent AIDS researcher, she knows what it takes to fight a global epidemic, including the need to prioritize clear, compelling messaging and culturally sensitive outreach to our hardest-hit communities," wrote Michelle Williams, dean of the Harvard T.H. Chan School of Public Health in Boston, Massachusetts, also in an e-mail to Nature.
The CDC's reputation as a world-leading health and science agency has suffered during the pandemic. President Donald Trump's administration has been widely criticized for sidelining the agency and meddling in its scientific activities. A more coordinated response, better public messaging and less political interference at health agencies such as the CDC, say researchers and analysts, could have mitigated the high COVID-19 infection numbers and death toll in the nation.
Throughout the pandemic, Walensky, currently chief of infectious diseases at Massachusetts General Hospital in Boston and an HIV/AIDS researcher at Harvard Medical School, has been outspoken about the importance of science-based decision-making in the pandemic response, penning opinion articles communicating her views. In particular, she has spoken out against the controversial proposal that allowing people to become infected with the coronavirus to achieve 'herd immunity' in a population would be an effective way of controlling the pandemic.
"I'm honored to be called to lead the brilliant team at the CDC. We are ready to combat this virus with science and facts," she tweeted. Walensky has served as an adviser to both the World Health Organization and the Joint United Nations Programme on HIV/AIDS.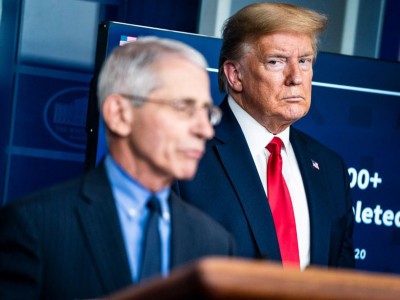 Four ways Trump has meddled in pandemic science — and why it matters
The news website Politico broke the story of her appointment on 6 December — and Biden introduced his health team, including Walensky, formally on 8 December.
Walensky is "uniquely qualified to restore morale and public trust", said Biden during his introductions. "She'll marshall our finest scientists in public health and experts at CDC to turn the tide on the crisis we're facing."
Many epidemiologists and public-health researchers have expressed enthusiasm about Walensky's appointment, on Twitter and beyond. "So glad to hear this — looking forward to your leadership," tweeted Popescu.
Umair Shah, the executive director of Harris County Public Health in Houston, Texas, and the incoming secretary of health for Washington state, is confident that Walensky's background and communication skills will translate to success at the agency. "What she brings to the table is both the infectious-disease expertise, but also the ability to restore faith in the CDC," he says. "In those aspects, she's well regarded."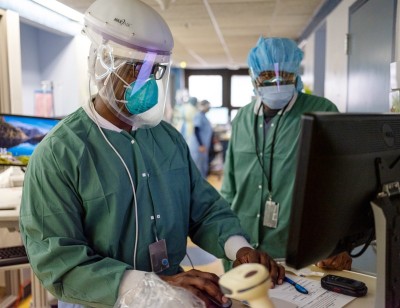 Why the United States is having a coronavirus data crisis
Public-health researchers have criticized current CDC head Robert Redfield — also an HIV researcher — for a lack of clear guidance during the pandemic, as well as for failing to rebuff the Trump administration's meddling. He will also be remembered for leading the agency when it failed to detect the coronavirus's spread in the United States in February, because of a slow, botched rollout of diagnostic kits.
Biden has pledged to put the CDC back at the centre of the nation's pandemic response, including having the agency resume regular press briefings for the public.
Unlike many other key US political posts, Walensky's appointment does not require confirmation by the Senate.
Biden has also named other members of his health and pandemic-response team. Xavier Becerra, the attorney-general of California, is Biden's nominee to head the Department of Health and Human Services, which oversees the CDC, as well as the Food and Drug Administration and the National Institutes of Health. Vivek Murthy, who previously served as surgeon-general under former president Barack Obama, is set to reprise that role under Biden, advising the president-elect on public health. (Both of these positions require Senate confirmation.) Physician Marcella Nunez-Smith at Yale School of Medicine in New Haven, Connecticut, will be the co-chair of the newly created COVID-19 Equity Task Force, which aims to address the racial and ethnic disparities of the pandemic. And Anthony Fauci, who has been one of the most prominent scientists in the US pandemic response so far, will serve as Biden's chief medical adviser on COVID-19.
To read more about Biden's picks for science agency heads and advisers, see Nature's updated guide.
doi: https://doi.org/10.1038/d41586-020-03495-8