In 2018, shortly after following my PhD supervisor to the University of Glasgow, UK, I stumbled into a meeting room, convinced I had found a seminar on research methods.
Soon I realized that this was actually the teaching-management group meeting. But, too mortified to say anything, I stayed and played it cool, smiling at the teaching staff sitting around me at the table. The embarrassment was worth it, however, because on this fateful day I met one of my future mentors, who would have a lasting impact on my PhD.
I had already learnt over the course of my undergraduate and master's degrees that mentors can be incredibly valuable for pursuing professional goals and personal development. Indeed, in a large-scale survey on the experience of PhD students, researchers found that those students who sought mentorship beyond their supervisor were more likely to complete their degree.
My experiences have challenged my previously held image of mentorship and reframed for me what a modern mentor–mentee relationship looks like. I once thought that a mentor was a wise, ancient figure, akin to Yoda in Star Wars, whose every word is a gentle pearl of wisdom. Now I see mentorship as something more equal, as well as being hands-on and collaborative.
Find your own mentors
Joining a department mid-PhD was a challenging experience (I had followed my supervisor from Bangor University, UK, to complete my PhD in human–robot interaction). It helped me greatly when I identified role models to complement the regular meetings and supportive relationship I had with my supervisor. Mentors can take on different roles, from inspirational star to personal career guide, and the levels of personal involvement can dynamically change.
After my accidental infiltration of the teaching-management team, I was lucky to cast Niamh Stack, the director of teaching and learning, in the role of career guide. My apologetic message to her about the mishap eventually led to collaborative projects, the founding of a running group and a supportive mentoring relationship.
Her mentorship completely transformed my PhD experience. She would encourage me to take public-engagement opportunities and help to celebrate my successes. When I could not run a half marathon as a result of injury, she co-organized a remote relay race with my running group, resulting in them taking on the full 21 kilometres on my behalf.
I was also able to recruit a personal adviser. Ruud Hortensius, who at the time was a postdoctoral researcher in our laboratory, helped me to develop an interest in making my research more open and reproducible, and often reminded me to keep a healthy work–life balance. This mentorship relationship emerged out of our discussions about open science, career aspirations and the shared trials and tribulations of learning a programming language.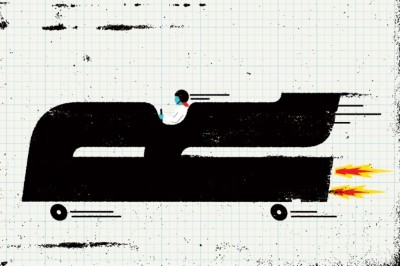 Programming tools: Adventures with R
Before the pandemic, Hortensius's door was always open. Nowadays I can still turn to my personal adviser for honest advice — although our chats currently take place on Slack and Zoom. The initial informal mentor–mentee relationship became a more formal co-supervisory agreement during my PhD, although it never lost its light-hearted tone.
My experiences have taught me that instead of relying on one person to take on all your professional development needs, it is possible to recruit an 'unofficial board of mentors'. Maybe you are looking for someone to support you in learning new methodological approaches or to help you develop your writing skills. Try to imagine different mentors in the positions of role model (a person in your outer circle who inspires you), career guide (someone who infrequently supports your career progression) and personal adviser (someone who provides psychosocial support).
Without my own unofficial board of mentors, I would have missed out on scientific collaborations, job opportunities and personal development. And I have gained all these benefits despite never formally striking up a mentoring agreement.
How to recruit mentors
But what do you do if no mentor is available in your immediate environment, especially during the COVID-19 pandemic? When I was looking to grow my professional network, I reached out to staff members in the department and asked them for help and advice. They introduced me to contacts in their network and eased my anxiety about introducing myself to a stranger.
Your supervisor or a fellow lab member might be able to connect you with a potential mentor if you struggle with making that first step. I found that most people enjoyed sharing their personal career journeys and were keen to help.
In an e-mail to a potential mentor, I found that it helped to clearly and concisely outline why I was seeking their support. I read about their background and interests in advance, and thought about how my own career interests mapped to theirs. Not all of these contacts turned into mentoring relations, which is OK — it can be the start of a different relationship, and it's all part of the learning experience.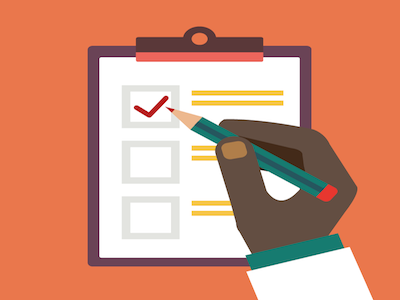 Nature Collection: Mentoring
If mentors in your immediate physical environment are scarce, social media can provide opportunities. In fact, I learnt a lot from Twitter.
Initially, I found engaging in the dialogue much too daunting, so I would follow relevant academic accounts, such as Career Conversations, and pick up some lessons along the way. And at the beginning, I was discouraged when my tweets didn't reach many people.
But I learned that establishing these relationships took more thought and care than simply using a conference hashtag or retweeting. There are many great guides that I relied on, such as 'A Scientist's Guide to Social Media' by Jen Heemstra1 and Twitter for Scientists (2020) by Dan Quintana.
Twitter has connected me with academics and professionals who have given me valuable advice, offered informational interviews and shared exciting opportunities.
You can take advantage of this plethora of crowdsourced knowledge and advice: the hierarchies are flat, and often interactions online can lead to long-term mentor–mentee relationships. Even if 'conventional' mentorship relationships do not emerge through social media, the peer-mentoring network around #PhDchat has been immensely helpful in my PhD. Sometimes it just helps to know that someone else on the other side of the world is also struggling to make sense of their data.
My experience with formal and informal advisers has shown me that the word mentor is not as elitist as I had previously thought (it turns out mentorship is not reserved for a select few Jedis). Mentorship can take many forms, whether it's done over Skype, on social media or through e-mail. And it can be especially helpful early in an academic career, a period that is characterized by transitions and difficult choices.