In February 2020, one of us (C.S.) packed up her life in Clemson, South Carolina, to drive across the continent and start a second postdoctoral programme at S.V.'s lab at the University of Calgary in Canada. When she arrived, she reached out to scientists in her field of study, the world of native-fish conservation. She hoped to start up collaborations and broaden her network before her first field season, set to begin in April 2020. When the pandemic hit, she panicked at the thought of losing a season of data collection so crucial to advancing her career.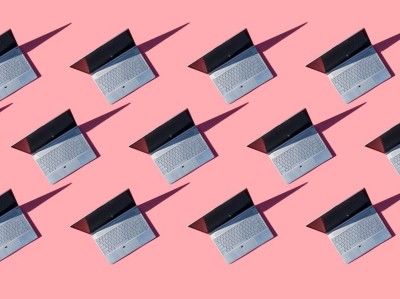 Six tips for data sharing in the age of the coronavirus
Once it became clear that the pandemic was here to stay, at least for a while, our laboratory started planning for a shorter, more limited, physically distanced field season. And we realized that those collaborations between our lab and others might be more important than ever. Biologists from Alberta Environment and Parks, the provincial ministry responsible for environmental policy and resource development, had offered to coordinate field days, so that Christie wouldn't be alone when a field assistant was unable to join her because of university COVID-19 guidelines. These coordinated field days were crucial to ensure that she adhered to safety protocols for grizzly-bear encounters.
When the Yukon, the mountainous northwestern territory in Canada where we were due to collect DNA samples from rare native fish, closed to the rest of the world, researchers stationed there offered to collect the samples for our lab and ship them to our university. Members of our lab are similarly reaching out to colleagues to see whether we can help to collect data from the sites that are more easily accessible to us.
Collaborating in science is nothing new. However, as we adjust to life during a pandemic, more researchers might require support from colleagues and depend on those partnerships to collect the data they need to keep their labs operational. Here are some guidelines we have developed as we re-envision and diversify our collaborations.
Share the load
Most researchers seek out colleagues in their broad field to collaborate with. But challenges imposed by the pandemic might mean that other factors, such as location or ease of collecting samples, should count for more when considering potential collaborators. For example, when we map the distribution of native fish — the work our lab focuses on — could we also, hypothetically, look for a specific invasive plant at our field sites on behalf of a collaborating botany lab? Or could we help with a forest pest-monitoring project by setting out insect traps near our fieldwork site?
In fact, we will be collecting insects near our field station to help a fellow University of Calgary faculty member, and continuing a long-term collaboration with Leipzig University in Germany in which we monitor the impact of introduced earthworms on the local ecosystem. With ever-tightening budgets and demands on researchers' time, partnering with scientists outside your field could offer opportunities to explore and understand systems more effectively and efficiently.
Know what you're looking for
Having a clear set of goals for what you want to achieve in the collaboration will help you to identify who you could ask for help and how you can offer support to others.
If you are asking for help, what level of commitment do you need from a collaborator to effectively address your research question, and what can you offer in return? If you are able to give support, are you more interested in developing stronger bonds at your university or with external research teams, creating more interdisciplinary projects, increasing your publication opportunities or just helping another researcher out?
The main objective for our lab is to develop collaborations outside our university that ultimately improve collective understanding of bull trout (Salvelinus confluentus) conservation. One, for instance, involves contributing data collected near our research sites to a multi-agency project headed by the Alberta Ministry of Agriculture and Forestry. The project attempts to improve the understanding of threats to aquatic ecosystems that affect bull trout.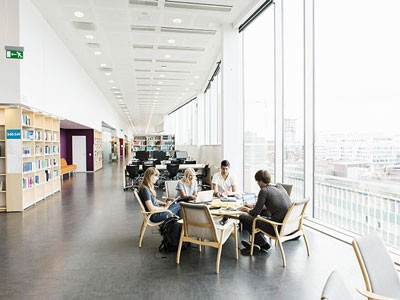 Use peer-to-peer research collaboration in graduate school
Balance expectations
Working on multiple projects can become overwhelming, so we have been careful to set realistic expectations for ourselves and our collaborators. Although it might be tempting to pile on the data-collection opportunities, managing one or two well-executed collaborations will probably be much more effective than haphazardly collecting samples for many collaborators at once.
Because this is the first field season for our project, we decided to limit our focus to a single 'big' collaboration — one in which we expect to invest a significant amount of time and effort with the potential for co-authoring publications — and a few small, low-time-commitment projects in which our aim is just to help others to keep their projects afloat.
In the end, the research collaborations we develop might be basic, pared-down versions of the types of study we would have designed, but they could lead to exciting opportunities with partners we might not have considered before the pandemic. And we can still ask, and answer, relevant questions. We can still do good, solid science by working together.