It looked like Toby's table. It looked like his little kitchen too, in his house, with his refrigerator over by the sink — but the dark, starry expanse of space outside the window wasn't the usual view. The tall, grey alien sitting opposite him was also new.
"Don't be alarmed," the alien said.
"Bit hard not to be," Toby replied. "Where have the rhododendrons gone?"
The alien looked a bit confused (although in all honesty it was hard to tell). Toby gestured out of the window. "The garden," he said. And then, after a thought, "And the street. I guess the street is more important than the hedge. Although it is a nice hedge."
"You are not in your house," the alien said. "We are just trying to make you comfortable."
"Well, you aren't doing a great job of it," Toby said.
The alien blinked with more than the usual number of eyelids, and seemed to glance towards the fridge for a moment. The fridge said nothing.
"Look," the alien said. "We don't want you upset. We don't want you to think we've abducted you or anything. We don't go in for that sort of thing anymore."
"Seems a lot like being abducted."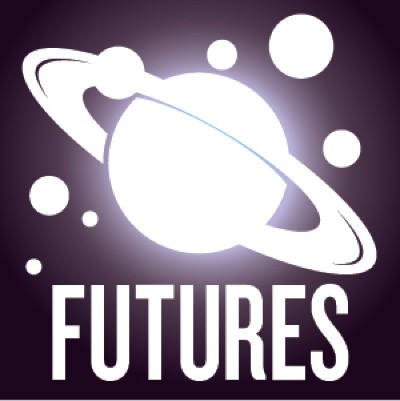 Read more science fiction from Nature Futures
"It's not!" the alien said, and looked at the fridge again. This time the fridge made an odd noise.
"And that doesn't help," Toby said, pointing at the fridge.
"We will take you back," the alien said. "You should feel honoured, you know. The last time we did this, the human became quite well known. Famous, as you humans say."
"But my rhododendrons are all right?"
"Humans have a lot of potential," it said, ignoring the question. "Every now and then you get the wrong end of things, as you say. Sometimes we help out."
"This hardly seems like helping out," Toby said, looking between the alien and the fridge. "Here, I bought groceries only yesterday. I hope you aren't stuffing around with the milk."
"This isn't your house!" the alien said again, a bit testily, then made an effort to calm itself. "Given your background in physics, this shouldn't be too hard, and shouldn't take too long. Then we will take you back to your, ah, milk."
Toby frowned but said nothing.
"Well, we just wanted to let you humans know that, ah, the experimental conclusions in neutrino asymmetry are a bit, well, wrong."
"What?"
"You know, the experiment that has shown that flavours of neutrinos shift from what is expected." The alien paused, and when Toby said nothing, it huffed.
"The charge-conjugation and parity-reversal violation?" It asked, its voice rising significantly.
"What are you talking about?" Toby said. "What has this got to do with my milk?"
"The study that was just published? That very nearly explains why there is more matter than antimatter in the Universe?"
Toby shook his head.
The alien huffed and glanced at the fridge before ploughing on. "Well, it's wrong, you see. This Universe is dominated by matter because it is leaking in from the universe underneath this one. That one is mostly antimatter, which keeps pushing matter up into this Universe."
Toby looked between the alien and the fridge again. "Seems like you could've just made a phone call. You have phones, I suppose?"
The alien dropped its hands to the table. "Well, but there is more to it. Calculations and proofs and, well, that sort of thing. We thought we would show you before you went home."
Toby shook his head. "I wouldn't understand nothing like that. Now, my neighbour Dr Stanislov, he might. Funny chap, with one of those continental-type accents, but he does physics. Nice enough, I suppose, although it's a bit hard to follow what he's saying sometimes. But he trims his side of the hedge every other week. Keeps it nice. Maybe you could write all this stuff down, and I could show it to him? He might be able to explain it."
The alien blinked its numerous eyelids rapidly and looked at the fridge. The fridge made a series of harsh noises that no fridge really has any right to make.
"How would I know how it happened?" the alien snapped. "I'm not in charge of targeting." It covered its face with its long-fingered hands for a moment and moaned softly. Then it dropped its hands. "We had better turn around."
The stars outside the window shifted. The alien stayed seated, but seemed to be avoiding looking at both him and the fridge. Toby fidgeted. The silence grew longer, until he had a thought.
"Here," he said. "But if this stuff, this matter, is leaking in from underneath, being pushed up, then what's happening in that other place?"
"What?" The alien said. "What do you mean? The antimatter universe?"
Toby nodded. "So does that mean that other stuff, the antimatter, is leaking into that universe?"
The alien nodded thoughtfully. "Yes, I suppose it must."
"Then what about the next universe below that one? Is it leaking?"
The alien opened its mouth, and then closed it slowly. It glanced at the fridge, which did nothing.
"It must be," it said finally, and blinked.
"Then where's the start? I mean, where did the leak start?"
"I don't know," the alien said.
Toby suddenly felt bad. Maybe he shouldn't be asking questions about such complicated things. It was just that he liked things to be neat and tidy, like his hedge. Perhaps he could ask Dr Stanislov when he got home. He seemed quite bright, really.
"Look, don't worry about it." Toby finally said, still feeling a bit rotten. "Maybe it's just universes all the way down."
doi: https://doi.org/10.1038/d41586-020-02525-9