One scientist's six-point recovery plan to tackle COVID-19 anxiety
One week after giving a webinar (in Spanish) about the need to address poor mental health in academia, I was in the medical centre following several sleepless nights and chest pains that I had never experienced before. As an advocate for a healthier research environment, I've always tried to prioritize the health and personal lives of the people working with me. But it is one thing to deal with someone else's issues, and another to hear your doctor say: "You have anxiety."
The coronavirus pandemic has been difficult for me professionally. Too many Zoom and Skype meetings caused my day-to-day work to pile up, alongside the stress of home-schooling 2 kids, 11 and 3 years old, with my wife — while trying to fulfill family and household obligations. While attempting to catch up on work, I got into bad habits that I had abandoned long ago, such as replying to e-mails during the night and working at every spare moment.
The strict lockdown in Spain meant that, for 6 weeks, we could not leave home except to buy essentials. Not being able to exercise outdoors for an additional week — 7 weeks in total — was particularly hard for me, and a continuous flow of negative news and uncertainty about the future dragged me down further. So, on 7 May, I found myself in the medical centre.
A recovery plan
As soon as I walked out of the doctor's office, I decided to set up a recovery plan based on the following steps, which has worked very well for me so far:
Cancelling all meetings and postponing all non-essential work.
I decided to focus on the essential tasks that I could make progress on during the lockdown (in a relaxed way and without any close deadlines), to relieve stress and anxiety.
Setting up a schedule.
My wife and I planned a schedule that allowed us both to work some hours each day while taking care of our children's home-schooling and our household duties. Doing so was very helpful in allowing us to recover a daily routine in our home — something that had disappeared during the lockdown.
Reducing exposure to news and social media.
I stopped watching news and reading newspapers, removed myself from WhatsApp groups, drastically reduced the time I spent on Twitter (and deleted the app from my phone) and, every night at around 8 p.m., turned my phone off. Although this occasionally made me feel isolated, it gave me precious time and peace.
Focusing on the positive.
From the reassuring physical results of my medical tests to the acceptance of an article for publication and the spring in full bloom, I celebrated all the good things happening in these uncertain times.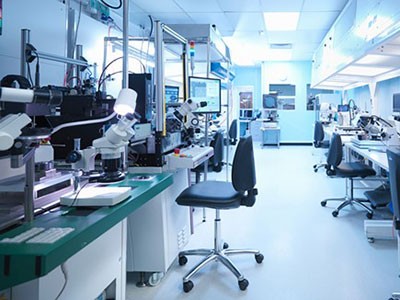 Collection: Coronavirus and scientific careers
Exercising more.
I set up a daily exercise routine (an early morning walk by the river and a run of a few kilometres every afternoon, with longer runs at the weekends), which substantially relieved my stress.
Paying attention to what I was doing at every moment.
While working, I concentrated on work; during family time, I focused on my family, and made sure to live in the moment and not feel guilt or stress that I wasn't elsewhere.
Lessons learnt
The lockdown, and my reaction to it, has allowed me to know myself (and my limits) better. I have learnt these lessons:
• If you take care of the people around you, they will care for you when you need it. Your papers, funding applications or awards will not.
• You are not alone, so don't be afraid to ask for support if you need it.
• Listen to your body and act before things get worse.
• Enjoy all the good things life offers; they are present even during difficult times.
• Don't think too much about what's coming next, because many future uncertainties are beyond our control.
Mental health is everyone's problem. Before the pandemic, I paid special attention to my well-being and to maintaining a good work–life balance in my career. Because of this, I mistakenly felt that I was somehow less vulnerable to having poor mental health. I was wrong. A set of circumstances broke this balance and raised my stress to unprecedented levels.
I should have looked after myself more. I hope this is a valuable lesson to others.
doi: https://doi.org/10.1038/d41586-020-02298-1
This is an article from the Nature Careers Community, a place for Nature readers to share their professional experiences and advice. Guest posts are encouraged.