For the past 20 years, I have been researching how families incorporate technology into their everyday lives, and what benefits and downsides this might have.
From my research I've distilled some insights that might be useful for those who are struggling to disengage from technology during coronavirus lockdowns.
I enjoyed a recent coronavirus meme: 'Today's date is March 87th'. It certainly seems that, since the pandemic was declared, days have melded into nights and nights blurred into days, so that we've lost track of the days of the week, or even which month we're in.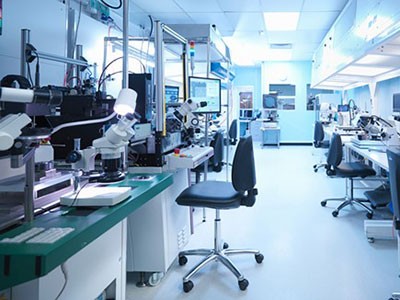 Collection: Coronavirus and scientific careers
The lockdowns have enmeshed us in intense work-from-home and home-schooling arrangements. Our homes have morphed into an office, laboratory, lecture theatre, school, playground, restaurant and gym in a single package. And the stream of pings notifying e-mails, chat-group messages, social-media comments and replies, productivity and team-management apps just keep coming.
Lockdown forces us to multitask constantly. Performing multiple conflicting roles during this period of uncertainty makes it difficult to step back. How can we realistically disconnect to maintain that sense of sanity and headspace, and what have we learnt?
Mould technology to your needs
During lockdown, your phone and laptop are likely to be the only two communications conduits you have to work with. Your lab is still closed, and you're probably feeling overwhelmed. Make a list of the online and phone notifications you receive in a day — such as news notifications, WhatsApp messages, e-mails, Slack notifications, Amazon delivery updates — and identify which ones you need to act on fast, and which can be digested more slowly, during calmer pockets in your day. Silence the feeds and notifications that are of lower priority to minimize unnecessary distraction.
If you are feeling fatigued from excessive use of devices, use screen-time reminders to set limits for yourself. In the absence of face-to-face interactions with colleagues, issues that can be better handled by a phone or Zoom conversation can help you to avoid a convoluted and unproductive e-mail exchange. Don't be afraid of making a phone call instead of videoconferencing – it's often faster.
Make time for transitions
A normal work day, like an exercise session, has periods of warming up, cooling down and rest. Under normal conditions, the morning drop-off of children to school or day care, or the train journey to the lab, helps us get ready for work. Similarly, the journey home enables us to think through our work tasks, and reflect on what to look forward to at home.
But the blending together of work and home, and the absence of that transition time, can make it harder to perform effectively. Consider creating activities or routines that will allow you to transition between your professional and 'home' modes, and to 'commute' from work to home and vice versa. This could involve changing into and out of work clothes, or setting a fixed time of the day to go for a walk and leave your work obligations behind. Or it could simply be a case of turning off your laptop, declaring that the work day has ended, and unwinding by preparing dinner or making a social phone call to a friend or loved one. These fixed activities can help to structure your day both logistically and psychologically, and help you to attain a better work–life balance.
Moderate your goals
You might be concerned about your longer-term career goals as lockdown stretches on. Academic work requires sustained attention to research, and periods of thinking and analysis. In the current circumstances, you might be fraught with guilt about ending the workday when you feel you haven't accomplished much — after flitting between your laptop and your child's Zoom class, say.
As far as is practicable, work with your support networks to carve out periods of the day when you can have some time to yourself to focus on tasks requiring deeper concentration. When some semblance of a routine has been established, take a hard look at what you can realistically achieve during this period, and set reasonable goals that are motivating rather than debilitating.