Hello Nature readers, would you like to get this Briefing in your inbox free every day? Sign up here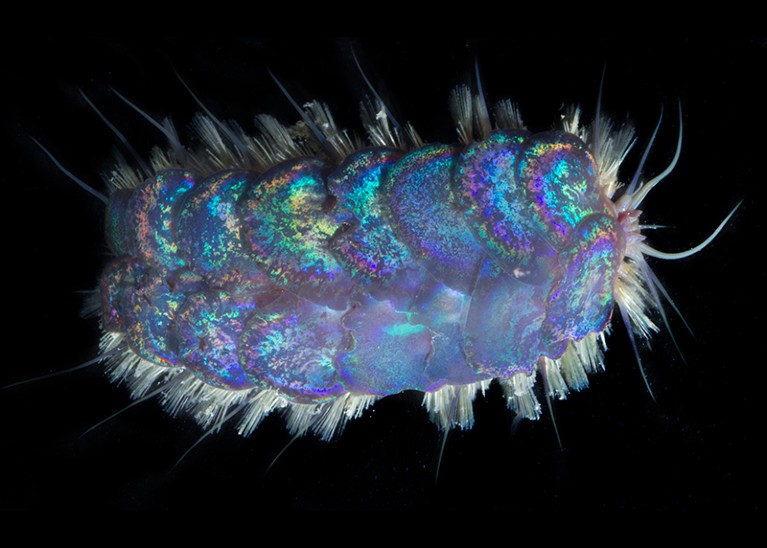 Meet Peinaleopolynoe elvisi, a newly described species of species of deep-sea worm whose iridescent scales evoke glittery-jumpsuit-era musical icon Elvis Presley. Four such stunning species were collected from the bottom of the eastern Pacific Ocean, the Gulf of Mexico and an area near Costa Rica, using a crewed research submarine and remotely operated vehicles. Researchers used DNA sequencing to place all four in the Peinaleopolynoe genus, a group of scale worms distantly related to earthworms.See more of the month's sharpest science shots, selected by Nature's photo team.
Features & opinion
New technology platforms collected more data on the oceans in 2018 than was gathered during the entire twentieth century. This is the kind of real-time information that we need to protect our oceans and those who sail on them — but it is scattered, warn ten ocean scientists. They call for improvements in how we collect, share and access that data to power a global response to climate change, overfishing and pollution.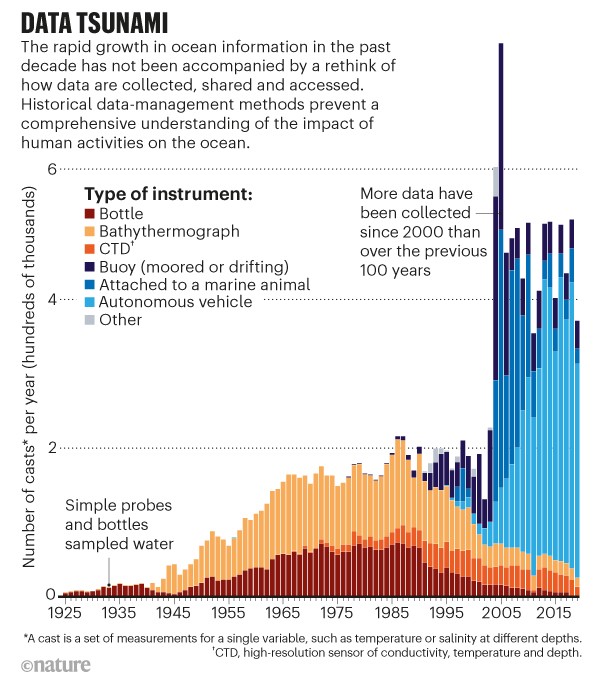 Researchers are investigating last-resort conservation measures to help corals to adapt to hotter, more acidic oceans caused by climate change. For example, scientists in the Florida Keys are trying to maintain the reef system by hand-rearing coral samples that have survived the pollution and rising temperatures naturally. Expanding marine protected areas can help to buy time for these 'underwater forests' — and the wildlife and livelihoods that depend on them. But scientists emphasize that these innovations will not be enough unless global leaders support them with urgent action to slow the rate of global warming.
National Geographic | 10 min read
Since the early Space Age, researchers have studied what it would take for humans to survive long-term either in space or on another planet, and have even grown lettuce on the International Space Station and gotten a seed to sprout on the Moon. Experts — who often admit they look to science fiction for inspiration — say it will be crucial to save human excrement to use as fertilizer. "That's your starter kit, what you need to get started in the soil," says ecologist Wieger Wamelink. "Actually, The Martian is totally correct there. It may be smelly, but it's so important."