This pandemic is not an extended sabbatical
Internet wits have been wisecracking about productivity in the age of COVID-19. Isaac Newton discovered gravity and invented calculus when he was isolated during the plague, they note; Shakespeare, not to be outdone, wrote several plays. Another popular quip circulating says that the only people in the world benefiting from this pandemic are academics, because they can finally write. We could all use some humour in our lives, but 'jokes' in this style are detrimental in academia, where the underlying message all too often is, "You are not doing enough."
Academics are people, too. And like everybody else these days, we are tired, sleep-deprived, scared, lonely, socially isolated, sad, worried and in poor health — conditions that undermine the quality of our work and the clarity of our thinking. It is no coincidence that it is very hard to find the motivation to work or to complete something that was previously effortless.
Many of us are struggling. Assistant professors on the tenure track are worried about how the shutdown will affect their prospects, graduate students are concerned about money and their research progress, laboratories have had to cull their animal colonies and everybody is anxious about grant funding. Those on the job market — from fresh graduates to adjunct faculty — are seeing job offers being rescinded or positions disappearing altogether owing to hiring freezes.
Many of us are also dealing with precarious housing, food and financial insecurity, unexpected care of children and relatives, exacerbation of chronic physical illness and mental-health struggles, family members working on the frontlines and separation from families and friends. Our struggles, anxiety, fear and grief are real. We don't all have access to the same resources or support systems, and not everyone's struggles look the same. Disparaging messages about productivity are especially toxic to people struggling with their mental health who have been cut off from their support networks.
My Twitter feed is flooded daily with academics agonizing over their guilt about not being more productive. Our always-on culture comes with a mantra: publish or perish.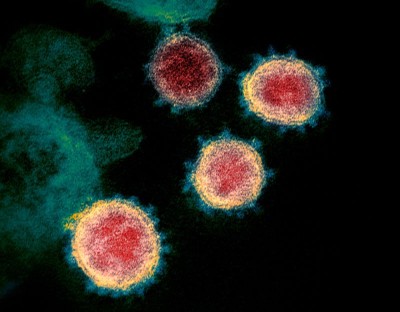 Coronavirus and COVID-19: Keep up to date
But now more than ever is the time to focus on self-care instead of productivity. This is not the time to suggest, even jokingly, that this is an opportunity to churn out our best work. Working from home during a pandemic is neither an extended sabbatical nor 'business as usual'. And we need to stop treating it as such.
So fuss over your fancy sourdough bread. Help your unpaired socks reunite with their soulmates. Grieve for your losses, whatever they may be. Cut yourself some slack. And, please, let's just cancel 2020 altogether. It's OK not to want to work at all. And it is OK to say so.
doi: https://doi.org/10.1038/d41586-020-01591-3
This is an article from the Nature Careers Community, a place for Nature readers to share their professional experiences and advice. Guest posts are encouraged.