As scientists work to understand the biology of the coronavirus that has infected millions of people globally, economists are striving to make sense of the pandemic's dramatic effects on the world's economies.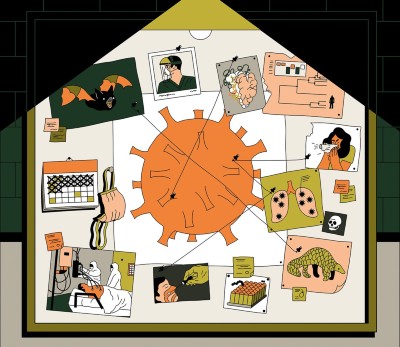 Profile of a killer: the complex biology powering the coronavirus pandemic
The unprecedented situation is causing many economies, including the United Kingdom's, to contract faster and deeper than at any time in the past century. Researchers at the Bank of England — which is charged with maintaining a stable financial system in the United Kingdom, including setting the country's interest rates — are among those studying the impacts of the coronavirus on the economy to craft the bank's policy response. The crisis is leading them to look beyond their usual data sources and to learn from other disciplines — including models from economics and epidemiology, to make sense of the interplay between financial systems and the virus.
Arthur Turrell, a plasma physicist by training, works in the bank's main data-science unit, which guides the institution's policy. Turrell is one of more than 200 researchers at the bank, who come from a range of scientific disciplines, including linguistics, computer science and mathematics.
He spoke to Nature about how his team is mining new data sources to track the real-time effects of the coronavirus on the economy — and to explore its long-term impacts.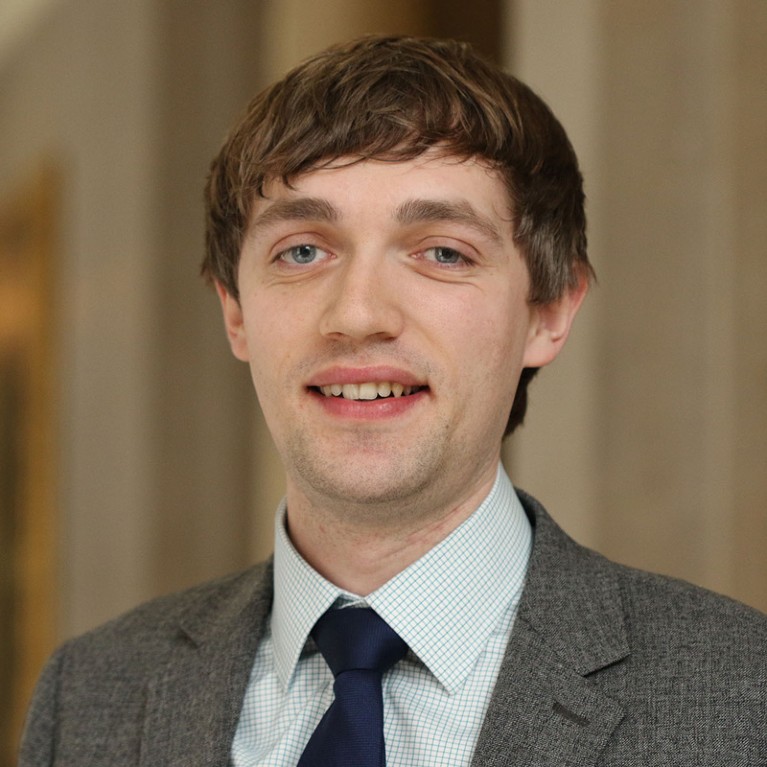 How has the coronavirus pandemic changed your research?
The coronavirus has completely changed my focus. One huge effort, which has galvanized a change that was already under way, is providing better monitoring of the current situation in the economy to support policymakers at the bank.
Typical macroeconomic data points, such as figures on gross domestic product, come out every quarter. That's fine in normal times when changes are gradual — but now, changes are happening week by week. And with policies such as lockdown, it's as though whole sectors of the economy have been turned off overnight. So we've had to think differently. We've been using tools from data science and computer science to automatically collect and analyse data as soon as they come out, to create a report for policymakers at the bank. We use a little bit of machine learning and more sophisticated tools for text analysis.
What kind of data are you using?
We've looked at restaurant bookings, the use of public-transport apps, flight data, electricity use and indicators of how much people are visiting certain places. The job-advertisement website Indeed is sharing their data about which ads firms are posting. Because of that, we can see that demand for workers has enormously fallen, with fewer than half the jobs posted each day than we would expect in normal circumstances. The data don't have the same quality level as, say, a series by the UK Office for National Statistics. However, the fact that they have such rich granularity means that they're useful in a different way.
What kind of research are you doing on the pandemic?
One of the most important things to understand is the interaction between the macroeconomy and the progression of the disease. I'm involved with a project that's trying to meld macroeconomic and epidemiological models to understand the relationship between the virus and the economy.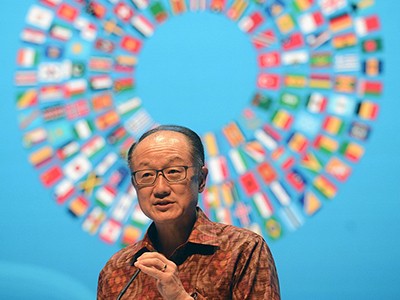 Why the World Bank ex-chief is on a mission to end coronavirus transmission
We started by taking a very simple macroeconomic model and a very simple epidemiological model and slamming them together. The epidemiology model, called a compartmental model, studies the dynamics of infectious diseases by dividing the population into groups, such as people who are susceptible to the virus, are infectious or have recovered. Economists aren't that knowledgeable about this model, but it might be more familiar to those of us with science backgrounds.
Most of our progress on combining macroeconomics and epidemiology has been on that type of model. I'm also looking at using an 'agent-based' modelling framework, which explains the behaviour of a system by simulating the behaviour of each agent in it. Unlike in science, in economics this type of model is a bit controversial, but I feel that it has real promise for this kind of interdisciplinary problem.
What can these models tell you?
We're interested in whether we can say anything about how people's economic choices might change the risk that they come in contact with the virus. For instance, say the lockdown has ended, and I decide to go to a restaurant. All else being equal, am I more or less likely to take part in that economic activity, if there is still a small chance of infection? You might think that I'd be less likely to, so that's an economic impact due to the virus. Perhaps people who have long-term health consequences from the virus are not going to be able to work in the same way as they did before, or we might have a lot of people who continue to work from home.
What are the biggest unknowns in terms of how the pandemic will affect the economy?
We're always interested in unemployment and the shape of any recovery from lockdown. Once parts of the economy reopen, will everything quickly go back to normal? Or will it take a bit longer? And are there going to be any long-term consequences? We think about the UK economy as having a potential size, and a question is whether some of that potential changes because of a 'scarring' effect.
One of the things I'm particularly interested is the heterogeneity in welfare benefits among ages and types of worker. Take someone who is fit and young and perhaps can work remotely. This will have affected them very differently from someone who is slightly older and has a higher risk of more serious health outcomes if they contract the disease, or someone who has a high-risk health-care job.
How will the interplay between health and economic activity affect the economy?
Welfare benefits are higher for a person with a lower risk of contracting this dreadful virus. So a question is, will it change the kind of work that people do?
Imagine I am someone who can choose to work more hours or fewer hours. If my job brings me some chance of getting the coronavirus, will I choose, all else being equal, to work fewer hours? And will aggregate hours across the economy pick up that effect? If I choose to work less, then I probably have to spend less, and my spending is someone else's income, so that can lead to the outcomes for other people changing.