Hello Nature readers, would you like to get this Briefing in your inbox free every day? Sign up here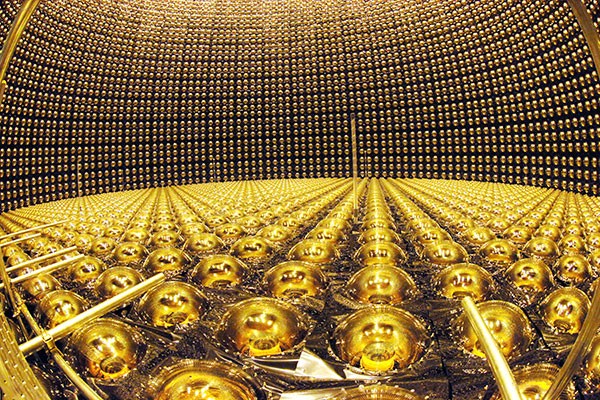 Physicists have found the strongest evidence yet that neutrinos are fundamentally different from their antimatter counterparts. Researchers produced neutrinos and antineutrinos at an accelerator in Tokai, Japan, and shot them 295 kilometres through the Earth's crust to the Super-Kamiokande detector. The team found that one flavour of neutrino — muons — morphed into different types of particle at a different rate than did their antimatter twins. If confirmed, the results could help to solve the Universe's greatest mystery: why there is more matter than antimatter.
Go deeper with the expert perspective from physicists Silvia Pascoli and Jessica Turner in the Nature News & Views.
Ice retreating from a Norwegian mountain pass has uncovered a wealth of artefacts dating back to the Viking era or earlier.Local archaeologists first took note of the pass in 2011, when an ancient woollen tunic was found that could be more than 1,700 years old. The thaw intensified in 2019, revealing everything from stone-built cairns and the remains of a small shelter, to dairy products and reindeer pelts. The ice left many of the items in an exquisite state. "One might find arrows with the fletching perfectly preserved, with the sinew still in place, the glue that glued the feathers to the shaft," says medieval and environmental archaeologist James Barrett.
More than 2 million
Total confirmed cases of COVID-19 worldwide as of 15 April. The milestone comes just two weeks after one million infections were recorded. The United States has the most cases — more than 600,000 — followed by Spain and Italy. Because many people are not tested, the true number of cases is probably much higher. (Nature | Continuously updated)
Features & opinion
An engaging biography uses the journey of Louis Bromfield from Pulitzer-prizewinning novelist to farming pioneer to reinforce growing calls to rebuild healthy, fertile soil around the world.