Hello Nature readers, would you like to get this Briefing in your inbox free every day? Sign up here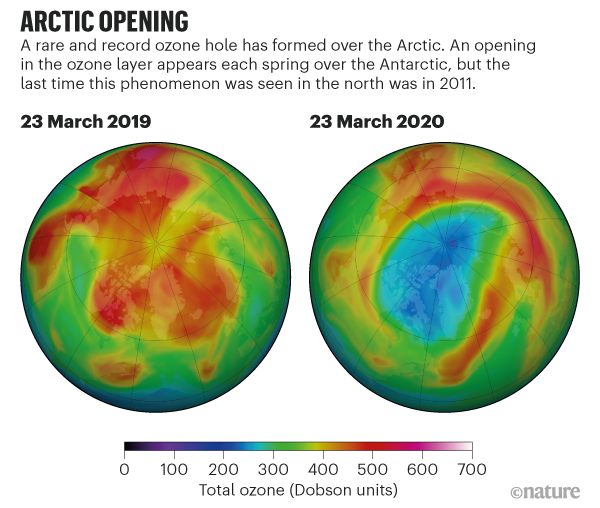 A rare, and vast, ozone hole — probably the biggest on record in the north — has opened in the skies above the Arctic. Cold temperatures and a strong polar vortex have allowed high-altitude clouds to form. These clouds include ozone-destroying chemicals that linger in our atmosphere, despite having been mostly banned in 1987. The hole will probably be short-lived, and it doesn't threaten people's health because the Sun is just starting to rise above the horizon in high latitudes.
The University of Rochester in New York has agreed to pay a US$9.4-million settlement to researchers who sued the institution over how it handled allegations of sexual harassment against a cognitive-science professor. The settlement brings to a close one of the most prominent harassment cases at a US university. "We want other universities to know that when people come forward with sexual harassment complaints, it's important to take them seriously and to find resolution for them that doesn't require people to seek justice through the court system," says cognitive-neuroscientist Jessica Cantlon, who was one of nine plaintiffs.
Features & opinion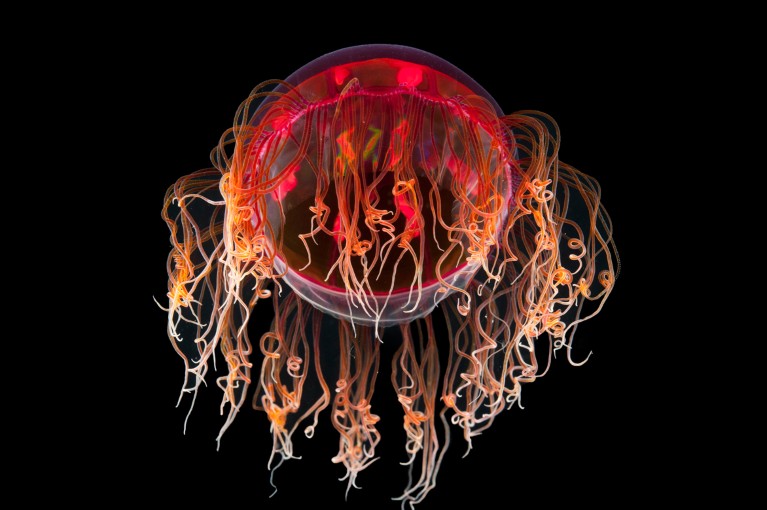 Some researchers are fretting that an upcoming international treaty could harm the development of novel drugs. The treaty will regulate for the first time the exploitation of the high seas — those beyond countries' 200-mile-wide exclusive economic zones. But anti-biopiracy provisions currently under discussion could have unintended consequences, reducing access. Research on marine organisms has led to the discovery of several drugs, including for AIDS and cancer.
Science should move towards a more inclusive definition of replication, which is not a housekeeping activity but an "exciting, generative, vital contributor to research progress," write Brain Nosek and Timothy Errington of the Center for Open Science. Any study that provides evidence about a previous claim should be considered replication, the authors propose.