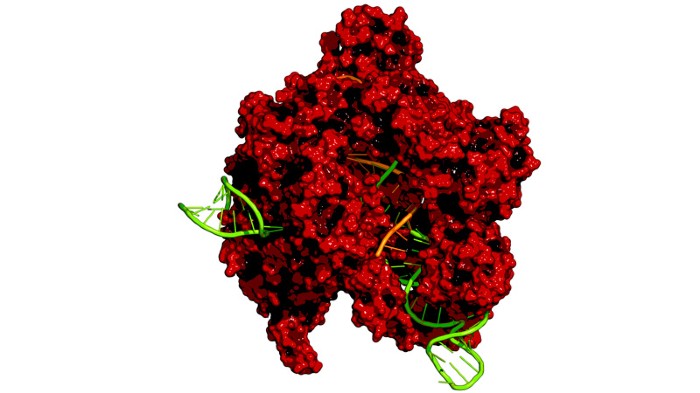 CRISPR-Cas9 genome editing
All-purpose enzymes boost CRISPR's powers
Newly developed enzymes allow the CRISPR–Cas9 genome-editing system to target a huge range of mutations in human cells — an advance that could lead to the development of CRISPR-based treatments for human disease.
Conventional CRISPR complexes include an enzyme called Cas9, which recognizes and cuts a target stretch of DNA. To edit DNA sequences, the Cas9 enzyme must detect a short genetic sequence, called a protospacer-adjacent motif (PAM), embedded in the target DNA. The most commonly used Cas9 variant doesn't work properly unless it detects a PAM that has a chemical makeup known as NGG.
Benjamin Kleinstiver at Harvard Medical School in Boston, Massachusetts, and his colleagues engineered Cas9 enzymes that can recognize a wide variety of PAMs, not just the NGG sequence. The authors used their new enzymes to edit the genomes of human cells in a laboratory dish, targeting many previously inaccessible regions of the genome. The updated system could correct mutations associated with conditions such as heart disease, type 2 diabetes, osteoporosis and chronic pain.
The approach could make the vast majority of the human genome editable, the researchers say.