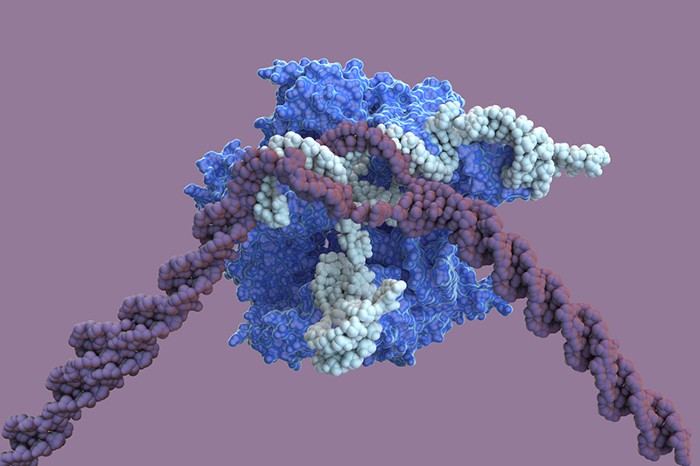 CRISPR-Cas9 genome editing
CRISPR gene editing proves safe in a clinical trial
Preliminary results from one of the earliest clinical trials of CRISPR—Cas9 provide evidence that the technique is safe and feasible to use for treating human diseases.
'Designer' immune cells with enhanced abilities to seek and attack tumours have shown promise in treating some cancers. But researchers would like to improve methods to bolster immune cells' cancer-fighting powers. One option is the use of CRISPR–Cas9, a method for making targeted changes to the genome.
Edward Stadtmauer and Carl June at the University of Pennsylvania in Philadelphia and their colleagues collected immune cells called T cells from three people with cancer. Using a conventional genetic-engineering method, the team gave the T cells the ability to recognize a protein produced by some cancer cells. The researchers also used CRISPR–Cas9 to block the T cells' production of three proteins that might inhibit the cells' ability to target tumours.
After being reintroduced into the trial participants' bodies, the T cells thrived for at least 9 months without causing any significant side effects. However, cancer in all three participants has since continued to progress.