Hello Nature readers, would you like to get this Briefing in your inbox free every day? Sign up here.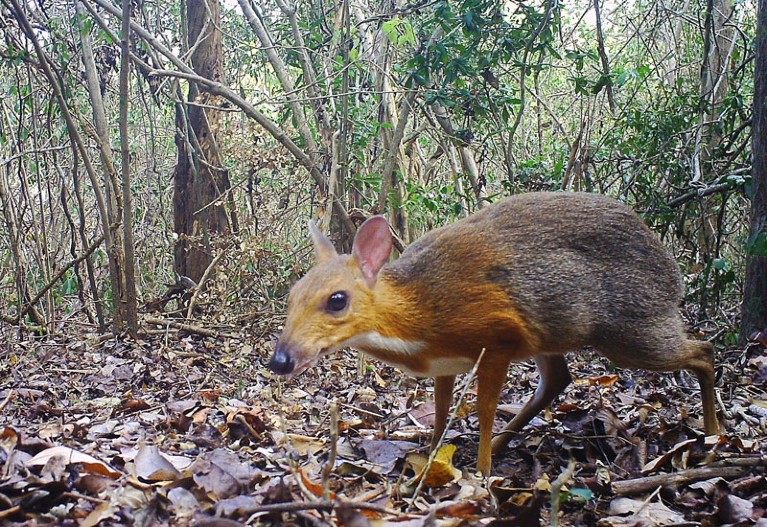 Once thought lost to science, the silver-backed chevrotain has been found again in forests near the city of Nha Trang, Vietnam. Although local people still knew of the deer, camera-trap photos are the first scientific evidence of Tragulus versicolor in nearly 30 years. Researchers hope that the sightings will be followed up by ground surveys to assess the population, which is threatened by hunting, deforestation and the encroachment of urban areas into its habitat.
Reference: Nature Ecology & Evolution paper
Women are less likely to get papers accepted for publication in chemistry journals than their male colleagues, finds an analysis of more than 700,000 manuscripts submitted to the Royal Society of Chemistry between January 2014 and July 2018. Almost 36% of authors were women, but only around 23% of papers that were accepted for publication had female corresponding authors. When women do publish, their papers get fewer citations on average than do those with male corresponding authors. "It is apparent that the gender gap manifests at every stage of the publishing process — choice of journal, editorial decisions, referees' decisions and even citations," says chemist David Smith. "This suggests something is systematically wrong."
Nine more academics in South Korea have been accused of naming children as co-authors on research manuscripts, bringing the total number accused to 17. Most gave credit to their own children or to those of an acquaintance, and none of the children are thought to have actually contributed to the research. It is thought that in some cases, the children were named on papers to boost their chances of winning some of the country's incredibly competitive university places.
Researchers are not exempt from grappling with the mass demonstrations that have spread across Chile. A metro fare hike sparked the unrest, which has seen people call for an end to decades of socio-economic inequality and government corruption. As universities shut down, some scientists are joining the demonstrations — and meeting with lawmakers to work out whether science can help to solve the underlying issues.
Features & opinion
Sandworm is a hacking group, linked with Russian military intelligence, that has attacked election infrastructure in the United States, Ukraine's power grid, and international treaty organizations such as the Organisation for the Prohibition of Chemical Weapons in The Hague. A new book by technology journalist Andy Greenberg explores the hunt for the group's members and how cyberthreats are shaping our world.
Conservation biologist Phill Cassey clocked that most of his department's tenured staff are already full professors, and that more than 80% are male. So, instead of applying for promotion himself, he decided to wait and help to secure new competitive tenured pathways for others to help balance the scales.
Astronauts Christina Koch and Jessica Meir were the 14th and 15th women to conduct a spacewalk, and the first to do it with an all-female crew. In a fascinating first-person account, they describe the historical legacy that delayed the feat and how the unwavering support of their colleagues in space and on the ground buoyed them up. The accomplishment was about more than overcoming history, they say. "The real achievement is the collective acknowledgment that it is no longer okay to move forward without everyone moving together."
The Washington Post | 5 min read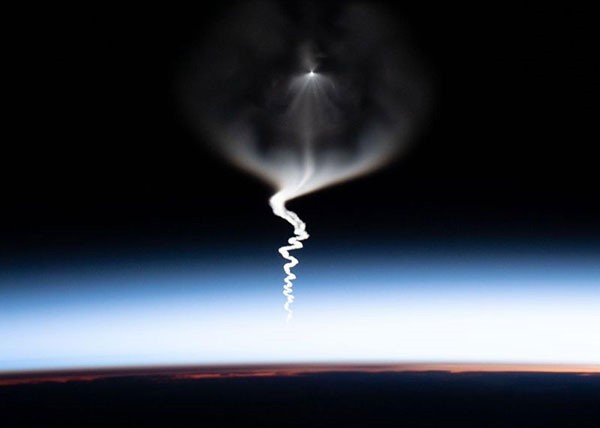 Image of the week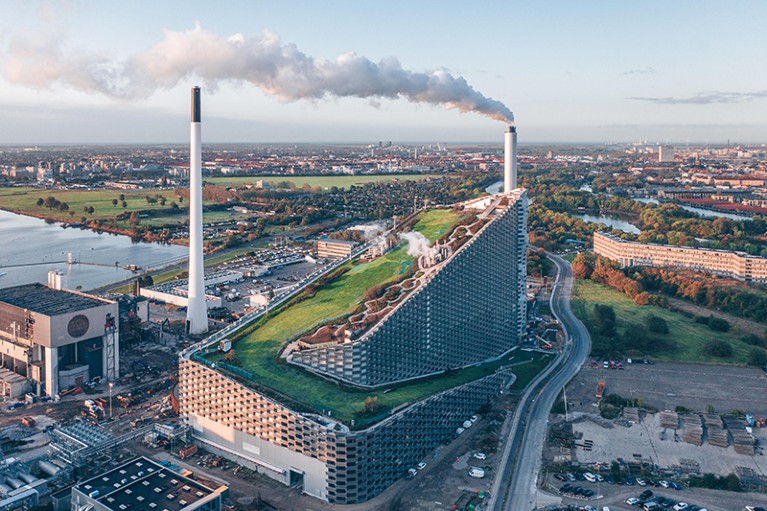 Last month, this waste-to-energy plant in Copenhagen opened its 85-metre-tall sloping roof — which can be used as an artificial ski and hiking slope and climbing wall. The Amager Bakke facility has been generating both electricity and useful heat by burning municipal waste since 2017, and is claimed to be one of Europe's most environmentally friendly plants. It is part of Copenhagen's plans to reach net-zero carbon by 2025. The roof was designed by the architecture firm Bjarke Ingels Group.
See more of the month's best science images, selected by Nature's photo team.