Community engagement: a starter pack for scientists
Federal agencies in the United States spend millions of dollars each year developing programmes to help people address mental- and physical-health issues. However, only a few such initiatives are actually used in the real world. Their uptake might be limited because many scientists don't include people with mental-health conditions as equal partners with shared decision-making authority during programme development and implementation. Co-producing interventions with community members who have first-hand experience of mental-health issues might help to stop programme manuals from collecting dust on bookshelves — and to get them put into practice.
During my postdoctoral fellowship at Dartmouth College in Hanover, New Hampshire, from 2015 to 2018, I partnered with people with mental-health conditions to develop a digital intervention called PeerTECH. PeerTECH was designed to teach people with such conditions how to address issues related to their mental and physical well-being. The programme includes modules that are designed to be reviewed on a tablet by a peer-support specialist and a person with a mental-health issue. The specialist is someone who has first-hand experience of a mental-health condition and has been trained and certified to provide paid support. A smartphone application was designed to complement the in-person sessions.
Community members provided input into every step of developing the technology in our project — from conception and programme development, to study design and implementation. I worked alongside them as part of our co-production team, and we applied scientific methodology to develop and study the PeerTECH intervention.
Our team conducted a pilot study and found that PeerTECH could feasibly be delivered to the public. We also found promising evidence that its use was associated with decreased psychiatric symptoms and increased development of self-management skills, hope, empowerment, quality of life and social support. We developed a framework for community engagement with vulnerable populations that can be used as a guide.
Thanks to the strength of this work, in 2018, I was invited to join the faculty of the Gesisel School of Medicine at Dartmouth College as an assistant professor. So far, our co-production team has published six peer-reviewed articles, and we have been awarded funding from multiple organizations, including a 2019 early-career investigator award from the US National Institute of Mental Health and a 2017 early-career investigator award from the Brain and Behavior Foundation in New York City to conduct research in Boston and Worcester, both in Massachusetts.
Here is what I would advise current and future academics and universities to take away from my experiences:
Decide on a community-engagement model
There are different models of community engagement that can be used to guide your research, including active ones, in which community members and scientists both have shared decision-making authority and equal ownership of the developed product. In this model, community members are involved in defining the problem to be addressed, and the community is actively engaged with the scientific team on all aspects of the study.
There are also less active models of community engagement, such as advisory boards, in which scientists survey the needs and opinions of community members and use the results to inform their research direction.
It was helpful for me to learn about all the approaches to community engagement before embarking on a study. By doing so, I had a model that guided me in designing and conducting the PeerTECH study.
I found the Centers for Disease Control and Prevention's comprehensive guide helpful in learning about different community-engagement models.
Develop good relationships
Relationships need to be authentic — people can tell if they are not. Some scientists work in disciplines — such as social work, anthropology and marketing science — that involve formal training in relationship building and include community engagement as part of their code of ethical conduct in research. Scientists in other fields often have to be trained in these areas.
At the beginning of my co-production journey, I struggled with developing relationships with members of the community I was studying, even though I had received training in community engagement. Books on relationship-building techniques that I had read during my social-work education, including Lawrence Shulman's The Skills of Helping Individuals, Families, Groups, and Communities (2008) and Irvin Yalom's The Gift of Therapy: An Open Letter to a New Generation of Therapists and Their Patients (2017), offer many tips, including "listen more than you talk", "mirror others' body language" and "look people in the eyes". But when I tried to implement these techniques during interactions with community members in person, it felt artificial. I came off as a fake: I'd laugh at jokes that weren't funny, awkwardly force conversations in a desperate effort to seek something in common and even refer to my textbook mid-conversation to find out what community-engagement model I was using.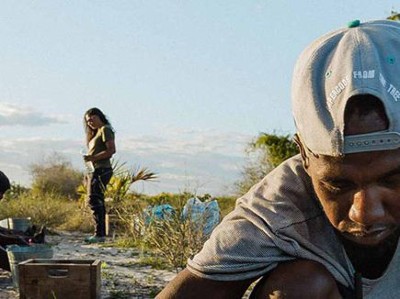 Collection: Co-production of research
Over the past four years, I have learnt the importance of being yourself during relationship building. Once I started being me — the surfer, the bookworm, the person telling silly jokes — the community opened up to me. Be real. Community members will naturally do the same, and this unlocks the doors to developing a relationship.
Remember everyone has value and strength
Community members are more than just research participants — they are people, too, with friends and families, likes and dislikes. As you begin to work towards active methods of community engagement, identify and challenge potential stereotypes that you or your colleagues have about community members and get to know these people as individuals. This will allow you to look to the community for their suggestions and to solve problems collaboratively.
Not all community members will know their value or their strengths. In some cases, especially when working with highly marginalized groups, such as people with mental-health conditions, you might be the first person to include them in community activities. You might have to work with community members to build their confidence in their ability to be a research partner. I have found you can do this by listening, validating them, incorporating their ideas into your research and sharing ownership of the developed products. Community members should not feel burdened or disenfranchised after interacting with scientists (as is commonly the case). They should feel empowered.
Be prepared to invest your time
Community-engaged research takes longer than conventional research because it involves extra tasks, such as teaching community members about the research process and methodology, addressing bias in research design, translating scientific language into words anyone can understand and going back and forth with community members to make sure that scientists are interpreting the findings correctly. On average, I spend about 10–20 hours a week with the community.
When we developed PeerTECH, community members wanted the programme to help users address feelings of loneliness, as well as mental-health symptoms. A national study later revealed that loneliness is the most pressing unmet need of people with mental-health conditions. I have been in the field for almost 20 years, and it took one conversation with community members to find out what their actual needs were, rather than the needs I thought they had.
doi: https://doi.org/10.1038/d41586-019-03229-5
This is an article from the Nature Careers Community, a place for Nature readers to share their professional experiences and advice. Guest posts are encouraged. You can get in touch with the editor at naturecareerseditor@nature.com.
Updates & Corrections
Correction 08 November 2019: An earlier version of the caption for the second image in this story implied that all the people pictured were involved in building PeerTECH.