Biochemistry in a conflict zone
Yemeni biochemist Eqbal Dauqan conducted research while bombs dropped during the country's 2015 civil war. In 2018, she won a tenure-track position at the University of Agder in Kristiansand, Norway. Alongside her research into natural antioxidants, she mentors junior scientists whose personal and political circumstances impede their professional development.
What did you do when the war broke out?
When the fighting started in March 2015, I was head of two medical and therapeutic departments at Al Saeed University in my hometown of Taiz, in the highlands of southwestern Yemen. I was forced to stay at home from April to December that year because my university was being bombed. I had no electricity at home, so I used my car battery to charge my mobile phone. Using limited WiFi coverage, I managed to text my former supervisor, Aminah Abdullah, at the National University of Malaysia in Bangi, where I did my PhD. She helped me to apply for a fellowship from the Scholar Rescue Fund — a US-based organization that supports academic freedom and international scholars — which funded a two-year postdoctoral research programme for me at the university.
What happened then?
In 2017, when I finished my two-year contract as a faculty member, I applied to Scholars at Risk (SAR), a human-rights organization in New York City. After a Skype meeting with Shreya Balhara, SAR's programme associate for protection services, they accepted my application and sent my CV and other documents to the University of Agder. I had previously sent my CV to universities in Malaysia, other Middle Eastern countries and some European nations, but I got only rejections. Agder is one of the universities collaborating with SAR on hiring refugee scholars. SAR found this great opportunity for me and took over the application process. I was hired by Agder in early 2018.
What support have you received in Norway?
I don't know whether I could have continued as a scholar if I hadn't come here. I receive all kinds of support — especially from Elisabet Rudjord Hillesund, my academic contact person at Agder. She's helped me with improving my presentations and workshops and, generally, familiarizing myself with the cultural norms. Other faculty members at Agder have walked me through administrative tasks such as taxes, as well as the tasks of daily life in Norway; they even accompanied me to the immigration offices when I needed to apply for a Norwegian identity card. Karen-Lise Scheie Knudsen is SAR's primary representative in Norway and my main contact person. She was my lifeline when I first arrived here and still is. She has been there for me whenever I have faced a personal crisis, and is helping me to plan for the future because my two-year SAR scholarship will end next May. The university also pays for my Norwegian language course.
How have you moved forward professionally since the civil war?
Agder has given me an academic home. I teach a course in nutritional biochemistry, and have supervised two PhD students here (one of whom graduated in July). I am also part of a research group and have the university's name and support behind me to participate in national or international conferences, workshops and seminars. I don't want to imagine how my life would have turned out if I hadn't sent that application to SAR.
How have you adapted to Norway?
Before I moved here, I knew nothing about the country. I had to Google it, and then I immediately went in panic mode when I read about its extreme temperatures. But I was surprised by how warmly my colleagues received me from my first day in Kristiansand — coming from a different culture, I was worried about how I would be received. Now they are like a second family to me.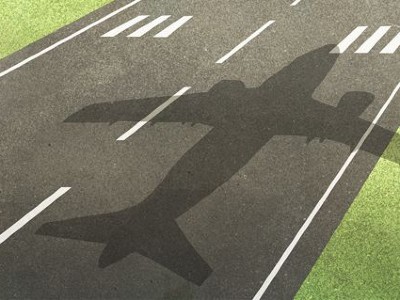 Collection: How to move lab
Do you mentor scientists elsewhere in the world?
Yes. I supervise a PhD student in Yemen remotely, in addition to the two I have supervised in Norway. She is a chemist using new spectrophotometric methods to determine the total antioxidant activity of thyme herbs. She funds her own laboratory work. Sometimes she can't access her e-mail through the Internet in Yemen, so I correct her papers by hand, photograph them and send them to her through WhatsApp. I have tried to help her to get fellowships or scholarships outside Yemen, but her situation is very difficult: she has a husband and a child and cannot leave them behind. Also, her local airport — the Ṣanʿāʾ International Airport — is closed because it is controlled by rebels and is a regular target of Saudi Arabian airstrikes. She bought a solar-panel system and chemicals and continues doing experiments at a Ṣanʿāʾ University lab. We have managed to publish two papers, and she is writing her third. Meanwhile, I am looking for a postdoctoral position for her that could take her and her family out of Yemen.
How would you advise early-career scientists whose political or economic circumstances might stymie them professionally?
Keep up the hard work, and consider leaving your homeland if the opportunities for development are slim there. A lot of organizations around the world are trying to help scientists in developing countries or scientists in distress right now. You just need to search in the right places — the Internet is your friend — and to keep applying.
doi: https://doi.org/10.1038/d41586-019-02565-w
This interview has been edited for clarity and length.