Working scientist podcast: Talking about a technological revolution in the lab
In the final episode of this six-part podcast series about workplace technology, Lee Cronin talks about the "chemputer," a device he and his team developed as a "chemical Google to search for the origin of life."
In November 2018 Cronin and colleagues at the University of Glasgow, Scotland, unveiled this new method of producing drug molecules, using downloadable blueprints to synthesise organic chemicals via a modular chemical-robot system.
He tells Julie Gould: "I imagined this Lego kit of chemical reactors I could slot together. We are literally building the Large Hadron Collider for the origin of life in the lab."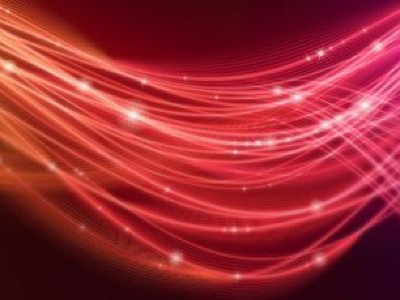 NatureTech hub
Cronin, regius chair of chemistry at Glasgow, tells Gould the chemputer is the latest technology development in his 20-year research career, and how academic chemistry is ripe for a revolution.
"There's always been this arms race between technology and fundamental research. For almost 200 years the chemistry lab has been a manual labour place, " he says. "Everybody has been doing everything by hand. I realised by building the chemputer there are things you never want to do by hand anymore. Shouldn't we train people how to use robots, even at the undergraduate level?"
doi: https://doi.org/10.1038/d41586-019-01499-7
Transcript
The chemistry lab, where nothing has changed for 200 years, is set for a technological revolution, Lee Cronin tells Julie Gould.
Julie Gould:
Hello, I'm Julie Gould and this is Working Scientist, a Nature Careers podcast. I'm sad to say that this is the sixth and final episode of the technology series that we've been running, but it's been a really interesting and exciting adventure. I've really enjoyed looking at what technologies are shaping research, science and universities. Now, in this last episode, I wanted to share Lee Cronin's technology story. He's been a chemist working in academia for the last 20 years, and he's been trying to build a piece of technology that can find the origins of life on Earth. The machine he's developed is called the 'Chemputer', and it's a beautiful example of how technologies and fundamental research are constantly at war and how they have shaped the way that he has built his piece of kit.
Lee Cronin:
I wanted to make a search engine, a chemical Google, to search for the origin of life. That's where I'm coming at this. And many years ago, I designed a system for doing chemistry robotically so we could automatically do chemistry. The reason for doing that is that, of course, asking a question like how life was started is kind of a huge one because it took several hundred million years on a planet for life to emerge from very simple chemistry. So, what I wanted to do is automate that to make the process less difficult for human beings, and that's where the concept of the Chemputer was born. If you imagine going back to the beginning before life was on Earth, all the chemicals are really simple, and what I needed to do was make a robot that would really basically sift through all the simple chemicals and look for reactions and go, does that look more lifelike, is that less lifelike? And so, I imagine this kind of Lego kit of chemical reactors I could slot together. The second part of that is, obviously, having these modules, the Lego bits and the chemistry in them was only half the story because if we can't tell what's happened then we literally wouldn't know where to search next, so I had to use real-time data analysis and build a kind of closed-loop control system to say, right, done a reaction – has anything interesting happened, what do we do next? Now, if you ask those questions, what you have to imagine is you have a database, and the database is empty and then you do a reaction and you put that outcome into the database and you keep going – that type of approach, when it's really well controlled, lends you to use techniques from machine learning and artificial intelligence because you can suddenly look for unexpected changes and also process large amounts of data.
Julie Gould:
So, when you're looking for novelty, you want the system to have no biases, no constraints. So, how did you get the system to make sure that it doesn't have any of those?
Lee Cronin:
By choosing chemicals that we would mix together at random and, of course, the selection introduced bias and my postdoc introduced bias because the reagents selection, he designed them to be a bit more interesting than I would have because he wanted the reactions to occur on a timescale that, as a postdoc, was reasonable so he wasn't doing a postdoc with me for 10 years. So, that was quite a reasonable thing for him to do, but actually, the system doesn't have any knowledge of the chemistry to start with, it just finds it out by trying to combine the chemicals together and look at the outcomes in the chemical space. So, that's quite important if you want to basically search and look for genuinely new outcomes.
Julie Gould:
It must be quite exciting to have been working on a project for 20 years, since you started being an academic, and to finally see that the technology has been not quite there, and then it's arrived and you've been able to develop something that's trying to answer the question that you started with at the beginning of your academic career, and you're now 20 years later. I mean how does that feel to have spent that long waiting to finally start answering the question that you had at the very beginning?
Lee Cronin:
Well, I don't think I've been waiting. I mean I've had to build a lot of these technologies myself. I mean there was no such thing as an abstraction for organic chemistry – I had to construct that literally brute force. So, I guess I've been dreaming of looking at the origin of life and complexing chemistry since I was an A-Level student, if not earlier, when I was looking at offlaying chemical reactions. When I was an undergraduate, I then started to build flow systems and really basic computer-controlled feedback to look at the Belousov–Zhabotinsky reaction, which is an oscillating chemical reaction using a flow system and then recording it using a light-dependent resistor because we didn't have webcams back then. And I suppose what I've been doing over the years is iterating, going through that loop of build a system with its available technology, see what new information I can get out, and then loop it again with new technology and then use that to design new technologies, and I think that's a kind of thing that has really kicked us up a level, is that we've been able to develop our own electronics, our own hardware, our own software specifically for the chemistry. And to answer your question, it's incredibly exciting because we're literally building the Large Hadron Collider for the origin of life in the lab.
Julie Gould:
That's a big statement. I imagine it's a lot smaller than the Large Hadron Collider though?
Lee Cronin:
Yes, it's a lot smaller because we don't have to put charged particles within a few-kilometre-long ring, but there is quite a lot of technology. I mean, my lab downstairs is absolutely crammed with pumps and valves and analytical technologies.
Julie Gould:
I wanted to ask you a little bit about how you see technology changing the way that academic research is done because clearly your research has changed. You've said you have created a machine through various iterations as the technology has developed and as you've built it, but how are these technologies in university labs changing academic research and scientific research?
Lee Cronin:
They're having a profound impact and I think it always has had. I mean, in chemistry – I mean I better be careful because I think everyone's going to have a different opinion – but one of the biggest developments in technology to change chemistry in the last few years has been a technique called nuclear magnetic resonance spectroscopy (NMR), and that was to do with the digitisation of the readouts and making better magnets, and that allowed us to tell how organic molecules are connected together much better and aim at new drugs and so on. So, there's always been in this arms race, if you like, between technology and fundamental research, and using automation in chemistry is no different. But there is a difference because for almost 200 years, the chemistry lab has been a manual labour place. Everyone's been doing everything by hand and I realised by building the Chemputer, suddenly, even in a research laboratory, there are things you would never want to do by hand anymore. Chemistry is a very visceral, very practical, very integrated discipline, but suddenly I'm thinking, well, do we need to learn how to do reactions by hand anymore? Shouldn't we start to train people how to use robots even from the undergraduate level? And so, I think this is going to be really interesting because for a practical discipline such as chemistry, the way we teach it, the way we do research on it and the way we do employ it in industry is set for a massive revolution.
Julie Gould:
How do you see technologies changing the way that scientific researchers are trained?
Lee Cronin:
I think that this technology, the Chemputer technology and automation, will change the way chemists are trained dramatically because when you go into a university laboratory, as an undergraduate chemist you get given some glassware and you get taught how to clean it, do basic organic reactions, inorganic reactions and analytical science. But now, just imagine the glassware is not just glassware but it's programmable, so now you think programmatically and you actually code for it and you don't have to move the liquids around by hand. Suddenly, you have to think in a completely different way and you have to integrate this idea of programming something with the operations and I think that teaching that at undergraduate level is going to be transformative because suddenly undergraduates are going to be combining the concepts of making molecules, detecting molecules, understanding change, but using robotics to carefully control it and using programming and software to really carefully do it. That's really important because that increases reproducibility, but also, it changes the way that we think about how chemistry works. We're going to be teaching a different set of skills and some people worry that we're going to forget the most fundamental skills, the intuition we need in chemistry, but I would argue that's not the case because we have so many molecules to make, so many things to find out that the 200-year-old chemistry lab where nothing has changed is really set for a revolution.
Julie Gould
Lee's final thoughts made me want to ask how others think technologies are going to change the way science and research is done. So, I asked Jeff Perkel, our Nature technology editor who you've already met, what he thought the big game changers will be in tech in the coming years.
Jeff Perkel:
In my experience, I think the most interesting things happen when you're at the intersection between different areas of science. So, the advances in microscopy come from biophysicists or optical physicists who are able to work with biologists to help them solve a problem and shape light into some fashion that's never been done before, and suddenly you have a new form of microscopy that can answer some new, previously unanswerable question, and I think that that's true for many different branches of science. So, I think it's at these intersections that we really need to be looking for the next big thing, and hopefully that will allow us to answer questions in a way that we never thought possible and hopefully with the increasing diversity in science – both in terms of the demographics of people who are conducting the science and where they're conducting the science and how they're doing the science, in big interdisciplinary groups and big interdisciplinary teams spread around the world – we'll see new kinds of research happening that we couldn't have imagined ten years ago.
Julie Gould:
Because you said you focus on the life sciences, there was a feature, Technologies to watch in 2019. So, what was your favourite piece of technology that you mentioned in that article for the life sciences specifically?
Jeff Perkel:
So, the technology to watch feature focused on a handful of technologies – there was advances in single-cell biology, there was gene editing, there was increased note spatial and temporal resolution of light microscopy, there was brain connectivity mapping, molecular structure analysis, artificial intelligence and synthetic genomes. For me, personally, I think the synthetic genomics work is just amazing. The notion that we have the technology to write a genome to do what we want or to test our ability to create a genome to do what we want and to make it come to life is remarkable and it's the kind of thing that when you first hear about it, it sounds completely implausible and now it's – in very limited circumstances with obvious limitations – but nevertheless, people are actually doing this work and that's the one I'm going to be watching most closely.
Julie Gould:
Jake Schofield, the CEO and co-founder of Labstep, who we've also heard from, is looking forward to seeing how coding is going to magnify the ability to discover new things in science.
Jake Schofield:
Even in the very short term, you have a look at the introduction of computing and computational analysis – that's completely changed the game, as far as research and for a lot of people now, coding is a fundamental skillset associated with research. Everybody is familiar in R or in Python and I think that's going to continue to permeate, that's going to continue to magnify the ability to discover and unearth things that previously were not just as accessible. I also feel that there's obviously massive advances that are coming both from computational research, really exciting steps being made in hardware, the way in which we can capture new forms of data at greater resolution, at greater volumes, and in our ability to process and interpret that.
Julie Gould:
Thank you to Lee Cronin, Jeff Perkel and Jake Schofield for this episode and obviously also to Mark Dodgson, Jess Hedge, Harriet Alexander, Simon Hettrick, Brian MacNamee and Ben Britton for their contributions throughout this series. Later this year, we'll be launching our third series of 2019 all about physics, but this is it for now. So, thanks again for listening. I'm Julie Gould.