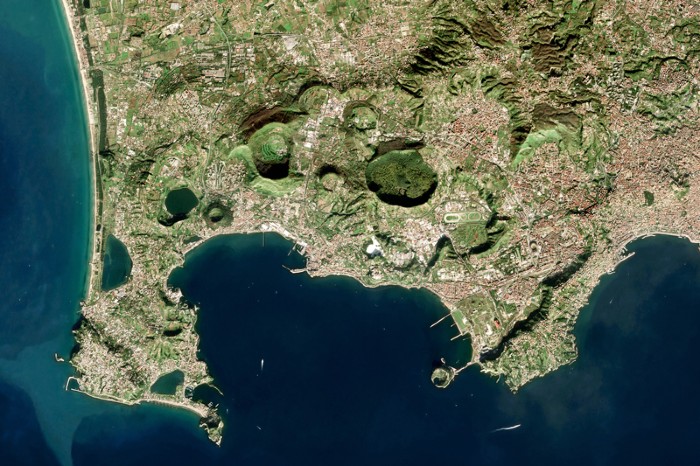 Geology
Mystery eruption traced to dangerous Italian volcano
The culprit behind a mysterious layer of volcanic ash that blanketed the central Mediterranean 29,000 years ago has finally been found. The ash came from Campi Flegrei, a volcano that is among the most fearsome in Europe.
Campi Flegrei lies near the city of Naples in Italy. Some 40,000 years ago, it unleashed the biggest eruption known to have occurred in Europe over the past 200,000 years. Now, a team led by Paul Albert at the University of Oxford, UK, has fingered it for a major eruption nearly 30,000 years ago that flung ash across an area of more than 150,000 square kilometres, including swathes of Italy and Greece. The scientists dated the ash precisely using the radioactive decay of argon-40, and analysed the chemistry of glass fragments to trace the ash to Campi Flegrei.
The work shows that Campi Flegrei has erupted more frequently than scientists had estimated, and that officials may need to revise their ideas about how often it lets loose big blasts. Campi Flegrei last blew — in a much smaller eruption — in ad 1538.